Every beautiful girl has high requirements for her hair style, a beautiful face and dress without a good hairstyle is a failure. The hair itself will add more beautiful for you. The girl with beautiful hair looks more gentle and confident, the hair also appropriately modify her face shape, make her face more perfect, good-looking.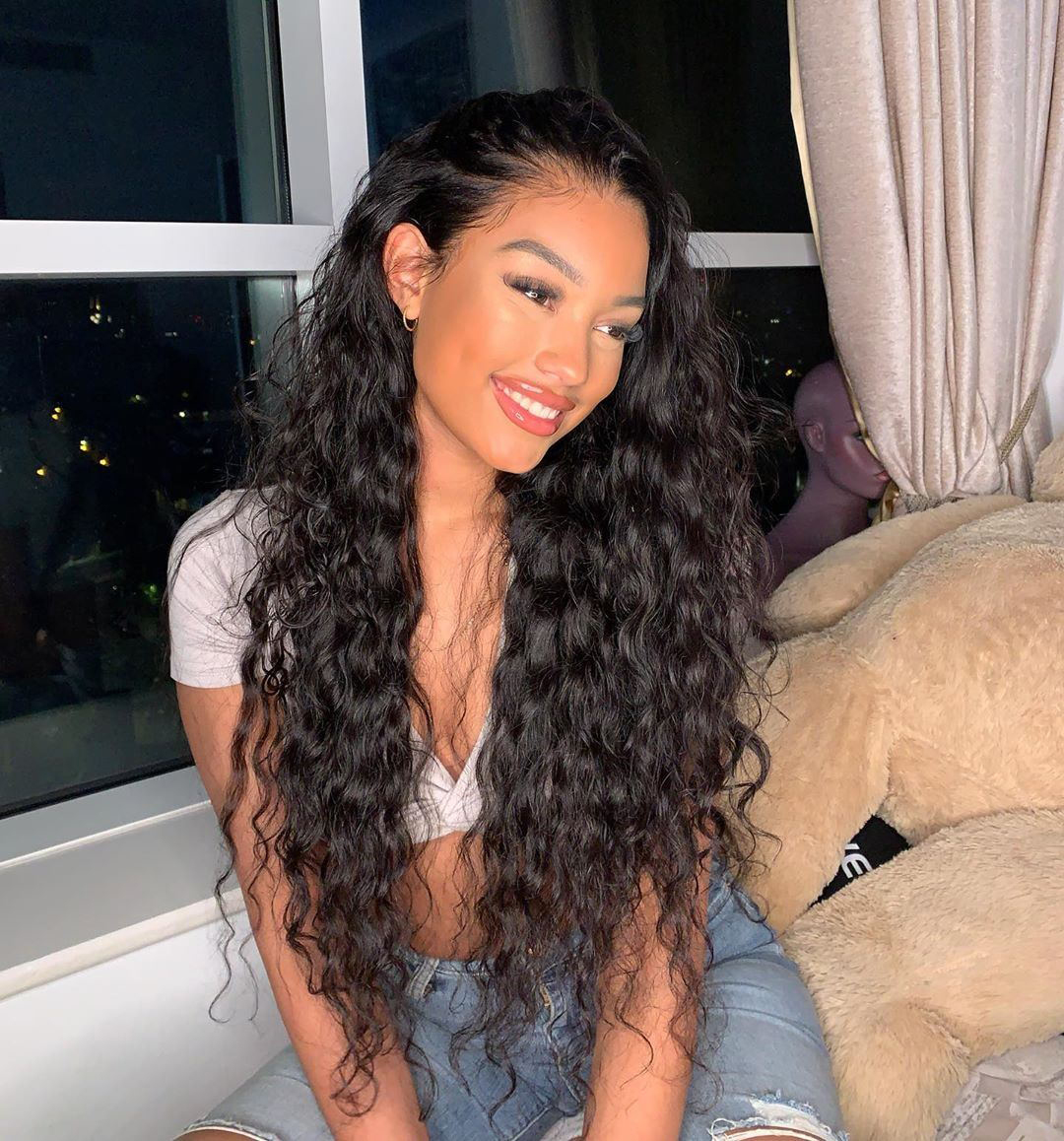 Do you know where you can get such beautiful hair for yourself???
The answer is: WIGGINS HAIR.
We could provide you the most beautiful and durable good quality hair. JUST SHOP SHOP SHOP!!! "
But why my hair is begin dry, tangling, even a little shedding? I have installed my hair for two weeks now, but I haven't done anything on the hair, I haven't washed it, and I comb it everyday..." One of customer said that. Do you know why this customer's hair like this?
That is because the hair lacks nutrition after being cut from a donor, especially for long wigs than 18inch. Also because the hair is not attached to your scalp, it is not getting the oils it should be. And it will begin dry or other problems.Good care and condition will make your hair shine and last longer.
Let's see the right ways to make your hair long lasting after you got your hair.
Like our own hair, the hair needs to be washed and conditioned on a regular basis, twice a week is the best.Use wide-tooth comb comb the hair, 2 inches at a time, and slowly work your way up first, to ensure there is no tangles before washing, do not rub with hands!! Put the wig into 35-40* water, add shampoo into the water. Stir it evenly. Gently press over hair for 10-15 minutes until it is clean.
Rinse shampoo thoroughly and pull conditioner into water. Stir it evenly, leave wig in conditioner for 10-15 minutes. Rinse conditioner thoroughly and use a towel to absorb the water. Turn the wig inside cap back, For straight wig, choose one wide-toothed comb.For wavy wig, hold the cap by hand, shake it 5- 6 times, run with fingers smooth gently.
Put human hair wig onto a wig standing and let it air dry. And avoid direct exposure to sun.
(Please make sure you use conditioners when washing the hair, Conditioning your hair is very important to keep it long lasting and soft. Using a treatment hair mask once about every 3 or 4 weeks is highly recommended.)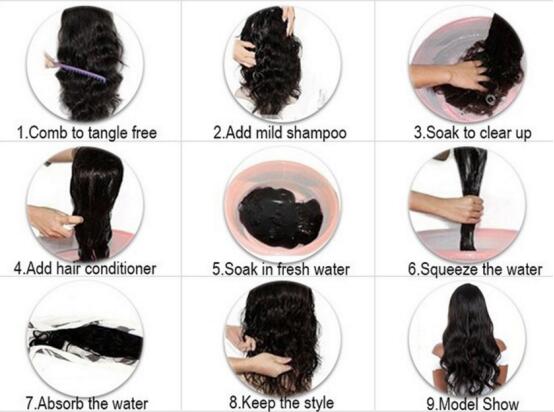 And apply some hair care essential oil on the hair everyday before go out.
Have you get it?