How time flies! The traditional Valentine's Day is approaching again! How much do you know about Valentine's Day? Do you know the origin of it?
According to the most widely circulated account, Valentine's Day originated in Christianity and was established to commemorate Sanctus Valentinus, a Roman Christian who was innocently executed during the Roman Empire. In the 3rd century, the emperor of the Roman Empire announced the abolition of marriage commitments out of consideration for war, allowing men to go to the battlefield without any worries. A priest named Sanctus Valentinus ignores his will and continues to hold church weddings for the men and women who love each other. After the incident, Valentinus was arrested and imprisoned, where he was whipped and abused. He was finally hanged on the gallows on February 14, 269 AD.
That's the end of the story. After the 14th century, people began to commemorate this day and call it "Valentine's Day". People who fall in love with each other often go on dates on this day and exchange flowers and chocolates to express their love and romance.
With Valentine's Day just around the corner, why not choose some new gifts such as giving yourself or your best friend a beautiful wig as a gift? Gentlemen, maybe you can also send your beloved girlfriend or wife a pretty wig! What are you still hesitating about! Come to WIGGINS HAIR Picking! Below we recommend three kinds of wigs for your Valentine's Day date or gifts.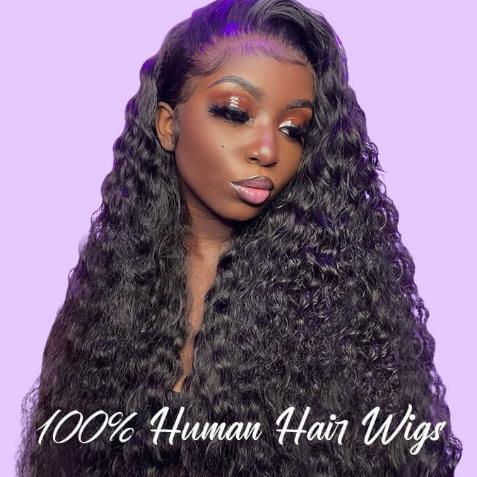 In the first place, we highly recommend TOP 1 Loose Deep Wave Wigs! The link is:
https://www.wigginshair.com/26-40-long-wigs-loose-deep-wave-13-6-lace-front-wigs-for-black-women.html
This is the hottest product in our store, the first choice of many customers. The texture is very natural and dynamic. We carefully select 100% real human hair and tailor-made high-quality glueless wig for you. Not only can you choose the length you like, but you can also choose from a variety of lace material sizes and types. Whether it's 13*4 lace front wigs or 5*5 lace closure wigs, it's your timeless choice. Pre-plucked with baby hair, 4-5 inches deep parting, thick and full hair, you deserve the most popular loose deep wave wigs.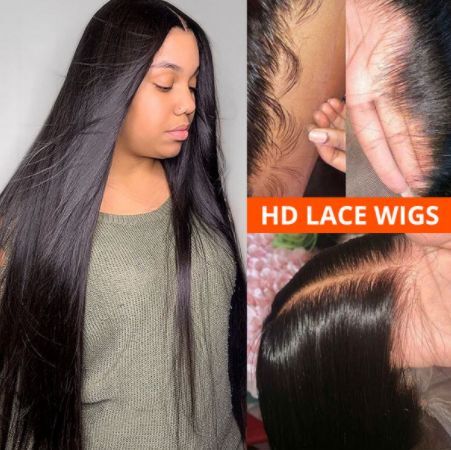 The second one we must recommend is HD Lace Wigs. The link is:
https://www.wigginshair.com/hd-lace-wigs.html
Have you known or used HD lace? Let's briefly introduce it. HD lace is the best Swiss lace. It's high-definition, very soft and thin, and adapts to all skin tones. Everyone who's used it says it's good. Many customers report that when they install the HD lace wig, their friends and relatives think that is their real hair. The price is also very favorable but of good quality. So you don't have to worry about tangled lace types, just choose HD lace wigs! You won't regret it.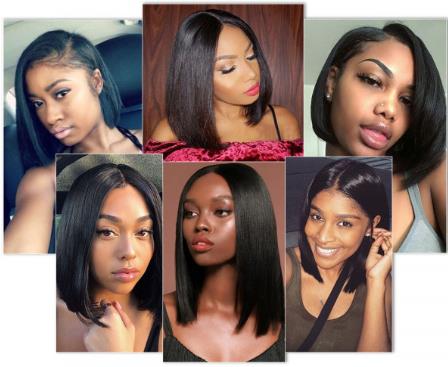 Last but now least, it's definitely worth your money to choose super cute Short Bob Wigs! The link is:
https://www.wigginshair.com/bob-lace-frontal-wigs.html
If you don't like long hair, maybe it's a better choice to try a refreshing short bob wig. It also has a natural hairline and silky hair. The difference is that the end of the bob wig is a blunt cut which looks very cool and stylish. The price is relatively cheap, but the quality is not discounted. It's also easy to take good care of. We believe you will love it!
After browsing the above three kinds of real human unprocessed hair wigs, are you excited? Hurry up and buy it in advance! Prepare a beautiful Valentine's Day gift for your loved one or yourself! All the staff of WIGGINS HAIR wishes everyone a happy and unforgettable Valentine's Day! :)