Human hair wigs have always been an attractive hair product that gives you a natural and beautiful look. Choosing a suitable wig is undoubtedly extremely important. There are usually these factors that affect our choice of wigs, such as texture, length, density, and type. But most people may overlook extremely important data, which as cap size.

Do you know which data the wig cap size refers to? To make the cap size of lace wigs more suitable, it includes three sections: circumference, Front to nape, Ear to ear over top. Usually, the wig defaults to medium size. To meet the needs of most customers, WIGGINS Hair provides the service of customizing cap size for lace front wigs and closure wigs, the following is the data for each size.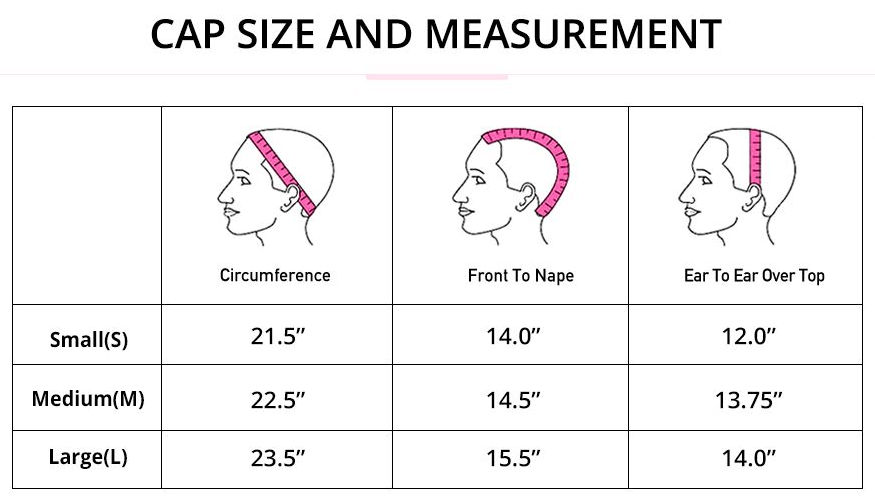 So what if you still can't fit your head perfectly even if you choose the smallest size? WIGGINS HAIR especially collects some effective precautions to fix it, so that you can quickly and easily fit it. Normally, the wigs come with adjustable straps to facilitate the customer to adjust the size. Just in case, you could leave us a note about a elastic band. Of course, this only applies to a little bit large.
How do we do if it is too large? Here are two solutions used commonly.

Method 1: it is very easy to operate and doesn't need to cut any off, you just need to sew the track. Prepare a needle and thread. So as far as the first row, bring the two tracks closer together. Then you could try it on to see if it is suitable. If still large, sew the second and third ones.
Tips: double knotting will make sure the hair won't come loose.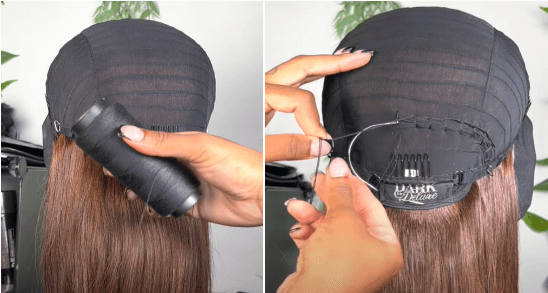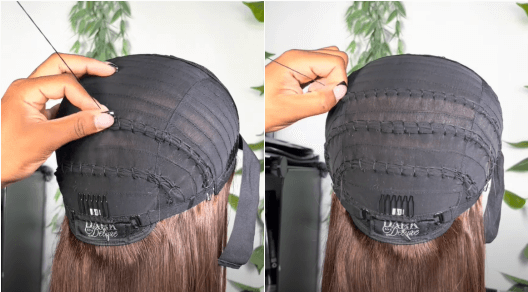 If method 1 can't meet your needs. You could try method 2.
This way will need to cut some tracks off. You just need to put the unit on your head, and part the back of the hair straight down the middle. Then grab and pinch any additional cap. You are going to grab it down at the bottom because it will keep your units still be flat on the top.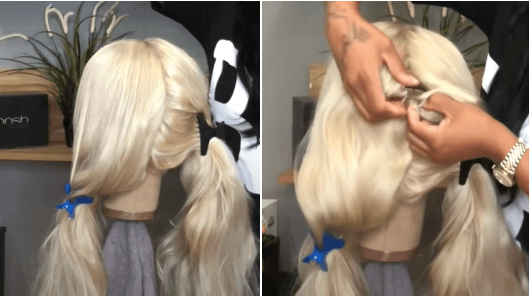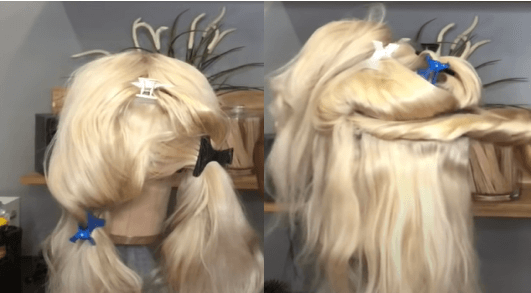 Take off the wig and put it on the mannequin head. Count how many tracks are in excess. Now we need to separate those tracks away from the rest. The middle part which is grabbed is the hair that needs to be cut.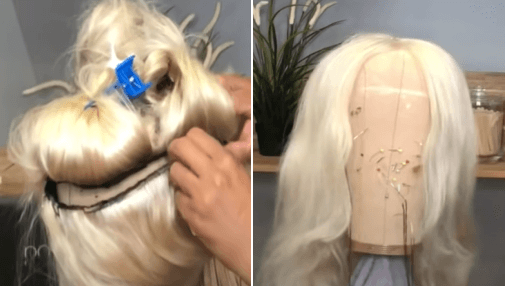 Cut close to the track and do not cut the band. We need to stitch them. TIPS: When you are sizing the additional cap, try not to seize it too tight. Make some room for error. Because once it is too small, it's nothing you can do about it.

If you are a wig beginner and have never done any operation on the wig yourself, our suggestion is to do it under the guidance of professionals or contact the seller to make an exchange.