Do you want to add more color on your own? A beautiful color will make more beauty and confidence to you. Come on and learn how to bleach your lace wigs by yourself?
Step1:
You need a type of container like this: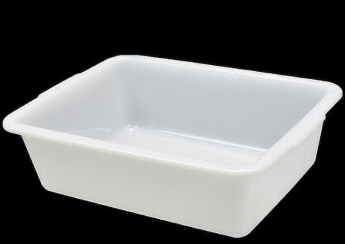 Step2:
Use the ion bleach that they have at sally's or L'oreal quick blue bleach, as well as the salon care 20 volume developer.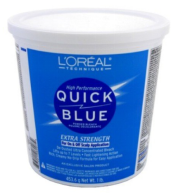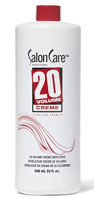 Step3:
Fill some hot water, not the necessarily boiling but it needs quite warm. It is to help stretch the product. Then go in with some of the developer and the bleach(There is no exact measurement, it depends on your hair density or length), just mix it up(like the following pics)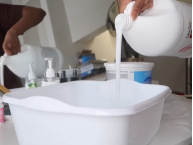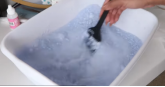 Step4:
Then left your wig in the container, from the lace to roots, then use your fingers comb and comb through the hair to make sure that you really get this wig saturated.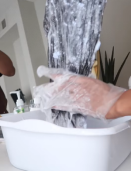 Step5:
Use some aluminum foil and add it on top of the container, it is to help process some heat, so that the hair will be lighten faster. Let it set for about 5 mins, then check it. (If the color not totally you want, you could bake it for an additional 5 mins,overall, maybe longer)
After the hair color shows up, use the moisturizing shampoo and conditioner to wash and clean it. You will got a beautiful colored wig!

How to Bleaching Knots?
Most wig owners will tired with the knots, here are the ways let you know how to bleach the knots?
Step 1:
2 full scoops of BW tooth powder and one scoop developer into the container, just mix it around and see if it fit. If it's too hard to sticky together, just add half of a scoop again, just make sure not the watery, mix them like a paste, or it's going to bleed through the lace.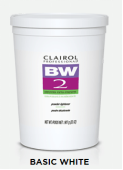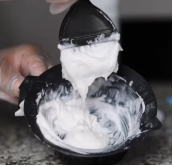 Step 2:
Apply the bleach onto the lace, pls make sure tap it in very gently and lightly, do not brush too hard, because you don't want the bleach to be through the lace(or it will change your hair color).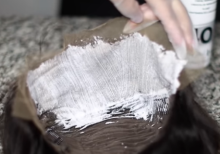 Step 3:
After all around the lace, let the bleach left about 5-10 minutes (please make sure keeping an eye on it in whole process). Then wash off all the bleach by tap cold water. It is better to wash your hair with moisturizing shampoo and conditioner later
.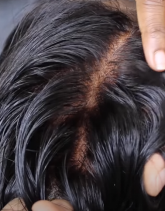 Hope this would helps you!