Every season of the year has different hairstyles to match, so what kind of hairstyle is suitable for spring? Of course, it is a fashionable and romantic hairstyle, which is exactly in line with the theme of spring. Below we will introduce to you a few textures suitable for spring travel.
Loose Deep Wave has always been the best-selling texture on WIGGINS. Spring styles are mostly romantic and warm. This is a very perfect texture. The key is that it is really beautiful.
https://www.wigginshair.com/loose-deep-wave-wigs.html
About this texture we have many different types of wigs, such as 4*4, 5*5, 6*6, 13*4, 13*6, V Part Wigs, Headband Wigs, T Part Wigs, U Part Wigs. This can meet the needs of the vast majority of people. Of course, 5*5 Lace Closure Wigs and 13*4 Lace Frontal Wigs are the most popular. In addition, we have HD Lace and Transparent Lace to choose from.
You can use Pay in 4 or Klarna 4 interest-free payments. This texture also has its own exclusive coupon.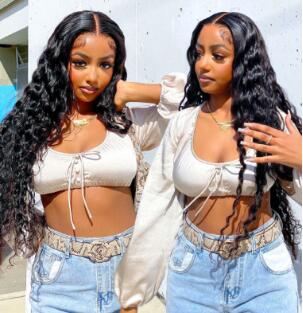 2. Body Wave
Body Wave is very elegant and can perfectly convey the feminine temperament. Hair looks smooth, with natural curls and volume. Body Wave works best with pretty dresses for spring.
https://www.wigginshair.com/body-wave-wigs.html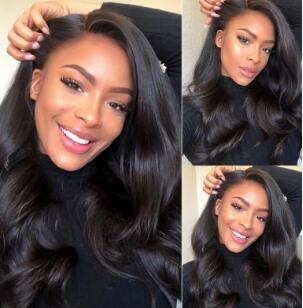 This texture is available in a variety of colors. Such as Natural Black, Highlight, #8, 613, #27, 99J, #4, #30, #33, Ginger, #6, #Orange. Different styles can be easily created. If you don't want a natural black, we can try a few very beautiful colors!
(1) Colored Human Hair Wigs Highlight Ombre Lace Front Wigs For Women
This is a very classic Highlight Color that has received good reviews from many customers.
https://www.wigginshair.com/colored-wigs-highlight-human-hair-lace-front-wigs-ombre-wigs-for-women.html
(2) 99J/Dark 99J Burgundy Lace Front Wigs Glueless Pre Plucked Colored Wigs With Baby Hair
99J Burgundy is a very bright and airy color that will suit you no matter what color you wear.
https://www.wigginshair.com/99j-dark-99j-colored-lace-front-wigs-glueless-pre-plucked-lace-wigs-with-baby-hair.html
(3) Colored Wigs #27 Honey Blonde Wigs Human Hair Lace Front Wigs Glueless Wig
#27 Honey Blonde is suitable for a gentle and temperament style, and it brings out the freshness of spring.
https://www.wigginshair.com/colored-wigs-27-1b-27-1b-4-27-human-hair-lace-front-wigs-glueless-wig.html
3. Deep Wave
Deep Wave is also a very popular texture, its roll size is moderate and neat, which is liked by many customers. This texture looks temperamental and very fashionable, which is very suitable for going out in spring.
https://www.wigginshair.com/deep-wave-wigs.html
We have Deep Wave 4x4 lace closure wigs, 5x5 lace closure wigs, 6x6 lace closure wigs, 13x4 lace frontal wigs, 13x6 lace frontal wigs, full lace wigs and headband wigs. You can choose the lace area that suits you according to your own needs or preferences. This is also a very good choice!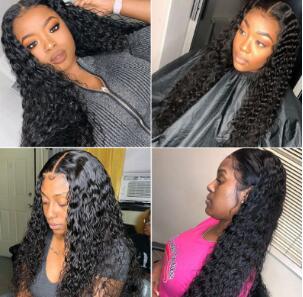 The above three textures are the styles we recommend to everyone for spring. A long hair is undoubtedly the most moving. If you like our hair very much after receiving it, you can participate in the promotion of cashback or coupon! For details, please contact our customer service.
These three textures are very suitable for spring. We hope everyone can wear beautiful wigs and go out for fun and outings together.