Girls, we've had a lot of new wigs at WIGGINS HAIR, and every one of them is beautiful and worth buying and trying.One of my favorite and most recommended is Ginger Orange Highlight Body Wig,here are three reasons why it's worth buying.Here you can first look at the overall picture of the Ginger Orange Wig, it is really super beautiful.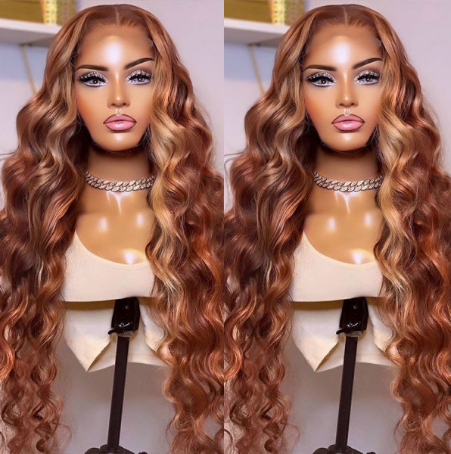 1. Gorgeous colors
As you can see, the whole color of the hair is very gorgeous and beautiful.This wig is s a combination of color 27 and color 30 with partial highlights,the overall tone is orange based on a portion of ginger,the highlight part makes the whole wig look more bright and eye-catching.
In addition, it is autumn and winter is coming, so it is normal to wear clothes in basic colors. However, with this colorful wig, you will become bright and colorful, when the sun shines down, you make people around you felt like the whole world was getting warmer.
2. Nice wave and optional variety
Ginger Orange Highlight Body Wig has Body wave,The bright colors are just right with the curvature of the body wavy, making the whole wig look better,it makes the whole wig look fluffy and thick.And the curvature of the body is easier to take care of, you can straighten it if you want to change to another style,but you have to be very careful with the temperature when you straighten it.
This wig has two types you can shoose,respectively are 5x5 closure wig and 13x4 lace front wig.You can buy the type according to your needs, but I would recommend more 13*4 lace front wig,Because the lace area is larger, and you can do more styling like side parting or middle parting.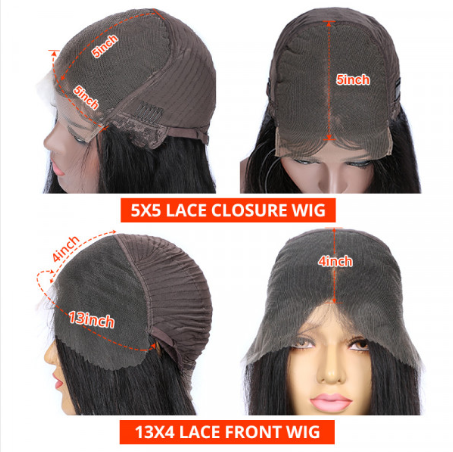 3. Suitable for a variety of occasions
Because it is a bright overall color wig, it will goes with all kinds of clothes.When you go shopping, wear this wig, paired with a stylish outfit, is definitely the most eye-catching person on the street.
When you're on a date, you can give your friend a different sense of brightness.I personally think this is the best one to wear this wig when traveling,imagine walking along the beach wear this beautiful wig and wear a beautiful dress or bikini, it would be a very beautiful sight,And it's perfect for taking beautiful pictures.
Halloween is just around the corner, so girls let us get this beautiful wig and enjoy your date with this beautiful wig.In addition, our store Halloween promotion will start soon, this activity super discount, do not miss it!