Summer is over, and now it is autumn! The temperature gradually decreased, and the weather began to cool. It's time to choose your new autumn wigs! WIGGINS HAIR has prepared a lot of beautiful new arrival wigs for fall. So what kinds of wigs are recommended for autumn? Let's "Fall" in love with WIGGINS HAIR!
The first one is the new arrival Champagne Blonde Hair Color body wave lace front wig.
Link: https://m.wigginshair.com/champagne-blonde-hair-color-body-wave-lace-front-wigs-human-hair.html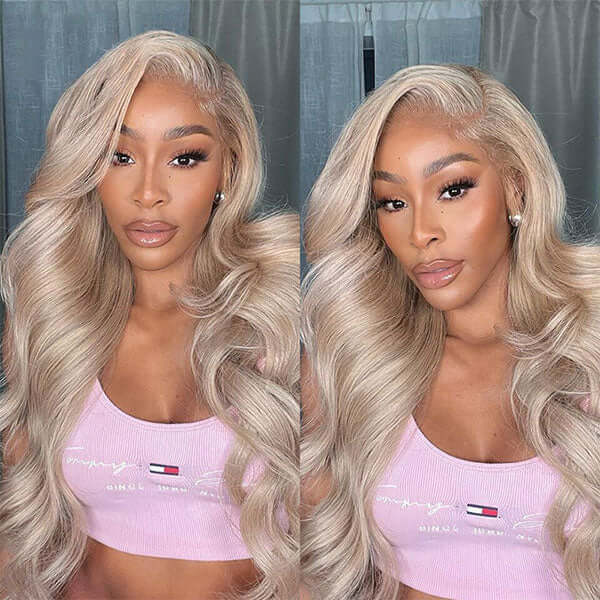 What color do you think of this hair? It looks warmer than silver. Compared to blonde, it is a bit darker. Yes, it is champagne blonde hair! This color looks pleasing to the eye. Under the sunlight, it can display its moving luster even more and is also very suitable for traveling and taking photo shoots. It is recommended to get this color for your fall look! We promise all of our wigs are 100% Human virgin hair with good quality. We also help you pre-pluck the hairline to get a more natural look. The lace size is 13x4 transparent lace front wigs, which can make many hairstyles, such as middle parting, side parting, and ponytails. Come buy it, and become the most shining girl in the crowd!
The second wig we recommend for fall is this Auburn Orange Hair Color body wave lace front wig.
Link: https://m.wigginshair.com/auburn-orange-hair-color-body-wave-lace-front-wigs-with-pre-plucked-hairline.html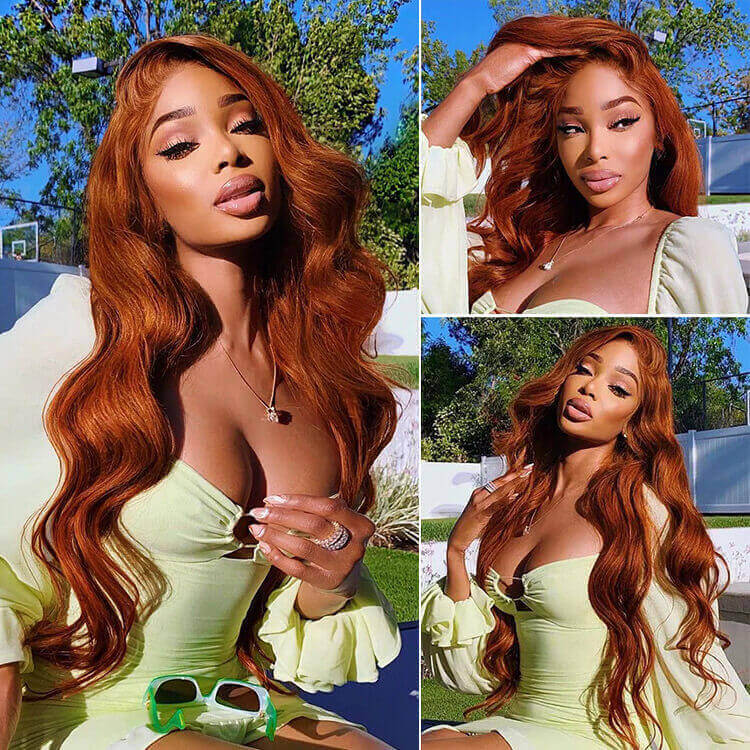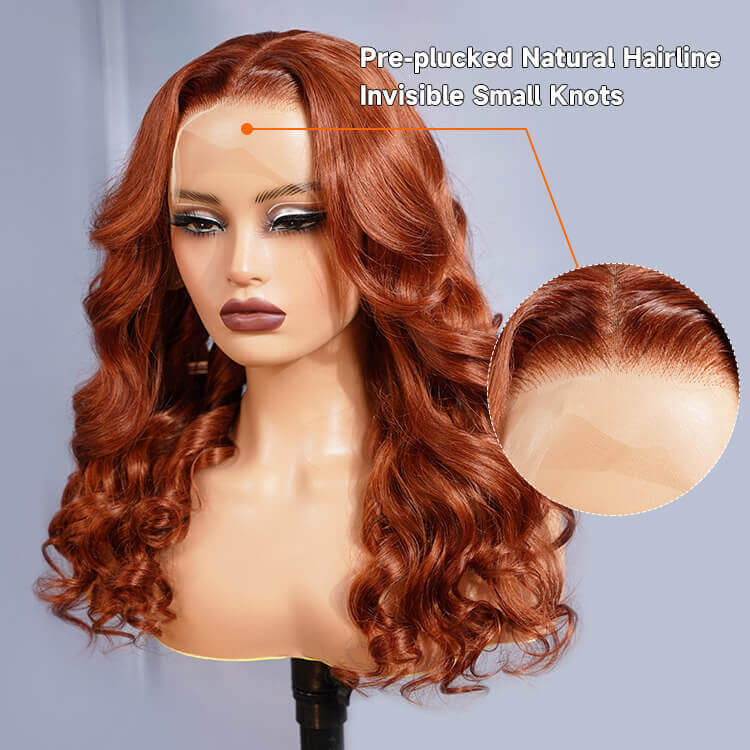 Some people may hate the orange color hair because they think it's too bright and may not hold orange hair. While this auburn orange color looks darker and more controllable. You don't have to worry about whether this color is suitable for your skin tone, it's almost versatile. The wig is pre-plucked with small knots and deep parting space, very convenient for installation. Wearing this dark orange color lace front wig can not only make you more fashionable, but it can also improve your confidence. Perfect for daily wear or special occasions! We believe you will receive a lot of compliments after installing it. What are you still hesitating about? Hurry up and place your order.

Last But not least, we highly recommend the Wear and Go wig - Reddish Brown Curly 5x5 Closure Wig
Link: https://m.wigginshair.com/wiggins-reddish-brown-curly-13x4-lace-front-wigs-250-density-14-22inch.html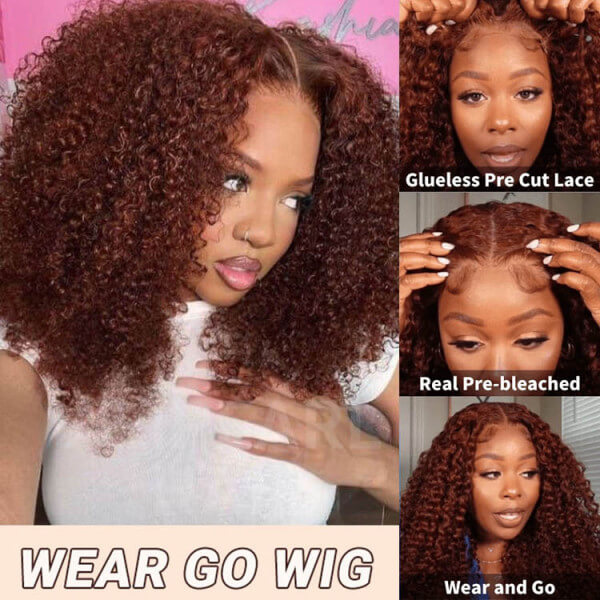 Compared to the dark orange color wig above, this curly hair is more reddish brown. The hair looks super full and beautiful! If you love the fullest hair, just don't miss it! It's also a kind of Wear And Go Wig, which has been very popular in the wig industry recently. 5x5 pre-cut lace closure wig and 13x4 not-cut lace frontal wig for choosing. Super convenient for installing and taking off. You don't need to use the glue, just wear it directly and go! Definitely an affordable price after using the $30 off coupon code: Glueless. Don't hesitate. You must have it in this full!

Do you like any of the three wigs above? For more fall trend color wigs, please visit this link:
https://m.wigginshair.com/fall-color-wigs.html
WIGGINS HAIR wishes all you guys get your favorite wigs and spend a lovely autumn. Let's fall in love with WIGGINS HAIR this fall!