Beautiful spring is here, winter is gone, The flowers are back. it is time to buy wigs again! Are you browsing websites but struggling to decide which wigs to buy? Then you've come to the right place! From work, and dating to travel, the following 5 Wigs are perfect for spring. Let's take a look!
Mixed Color Body Wave Bob Wigs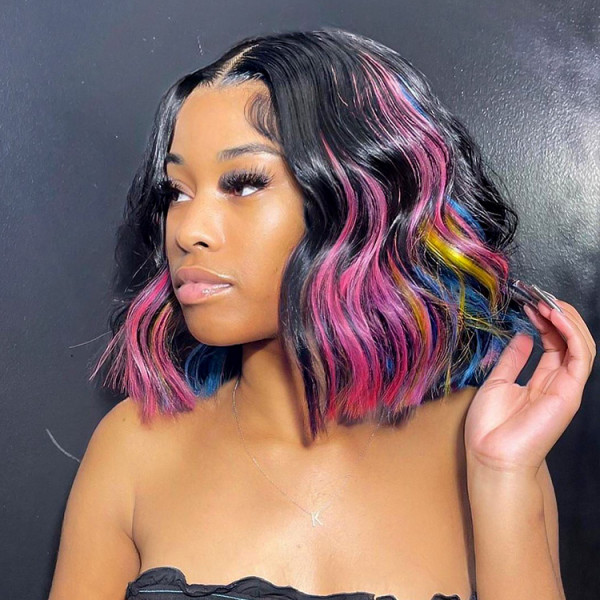 This wig is black as the base color, with yellow, blue, and pink highlights, the color is unique, colorful colors just like the blooming flowers in spring, very gorgeous. The short hair gives a very energetic feeling, very suitable for parties or spring travel, also very suitable for matching various colors of dresses. It comes in 12 "and 14" lengths. As a closure wig, it is easy to install and the price is very friendly for students. Also perfect for beginners! This wig is on sale now. Don't miss it!
Red Orange Straight Closure Wigs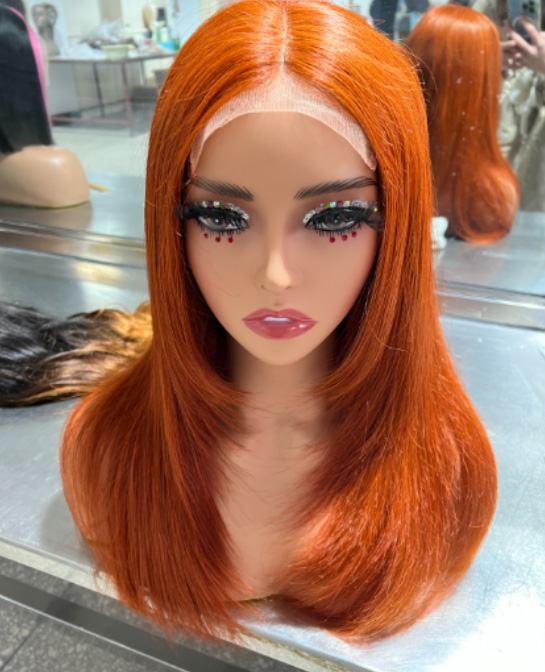 This color is perfect for spring, 100% suitable for black women, Red orange is especially flattering to skin tone, layered Wigs look more stylish and sexy, chest-length looks just perfect, and this hair length is long enough for a ponytail, or Half Bun, bun, you can try more hairstyles. It can also be curled and straightened, depends on your preference, girls who like medium length hair, don't miss it! Available in 16 ", 18 ", and 20" lengths now.
Straight Bob Wigs With Pink Highlights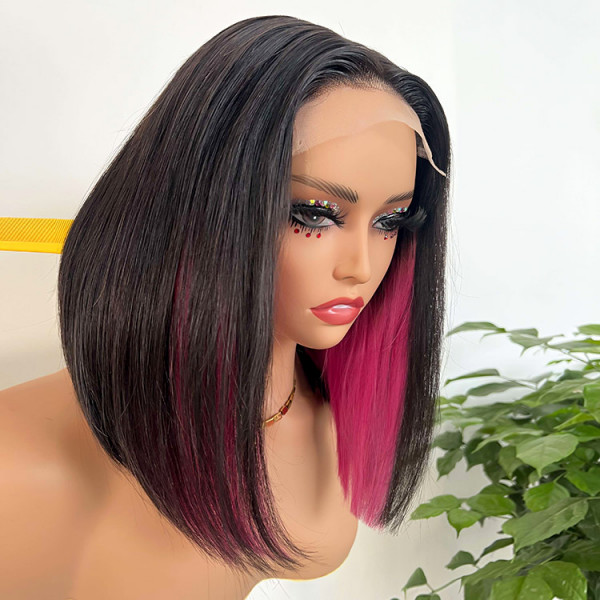 Pink is the color of spring, this wig is pink inside, and black outside, with black hair covering pink highlights part, not too conspicuous, gleaming pink looks unique, and gives a person shine at the moment. It looks stylish and cute, very suitable for spring! It's perfect for parties and outings. If you like a wig with highlights and don't want a dramatic color, don't hesitate! This is definitely for you!
Small Wand Curl Lace Front Wigs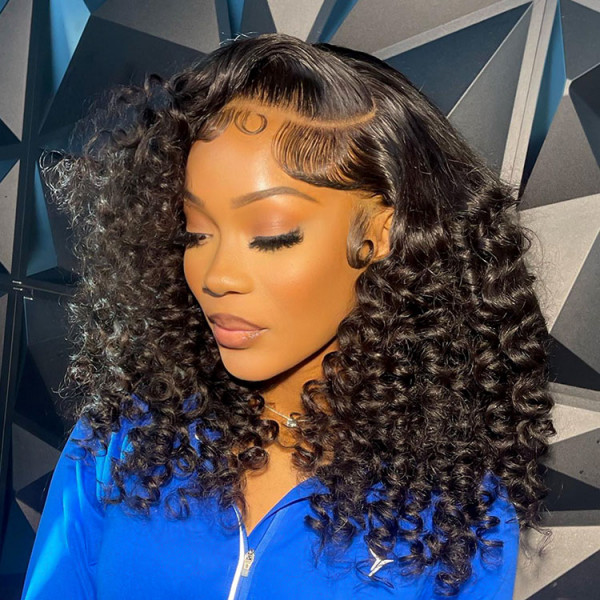 One of the must-buy wigs in 2023, this wig is very full and fluffy, small wand curl looks very sexy, the side part design looks more mature and attractive. The natural color with this curve is perfect, and this medium hair length is easier to manage, women who like curly hair, hurry up and buy it!
Short Body Wave Lace Front Wigs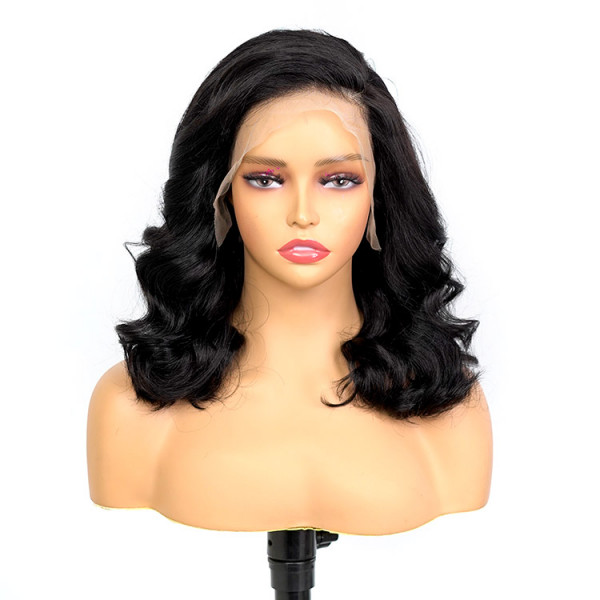 Body Wave Wigs is versatile and can holds a curl very well. It is one of most trendy hair textures. Whether you are at work, school, traveling, dating, or attending a party, you can wear it. It is a perfect choice for various occasions, and full to end, currently 10 inches to 16 inches are optional. If you are looking for the most natural-looking wig and don't like colored wigs, the body wave will be your first choice.
Do you like any of the above five types of wigs? All of these 5 Wigs are on sale and at the lowest price, We offer 50% Off and an extra $10 Off, Code: N10. Get the perfect wigs for spring! Shop now!