The Black Friday is the second day of Thanksgiving Day, it is the first shopping day. On this day, shopping malls will launch a large number of discounts and promotions to carry out the last large-scale promotion. Because shopping malls in the United States generally record profits with black pen, and the Friday after Thanksgiving, people frantically shopping to increase the shopping mall profits, so it is called Black Friday by merchants. That's where Black Friday came from. Since then, Black Friday has slowly become the biggest promotional promotion day for major e-commerce companies every year.

With less than two weeks to go until Black Friday, are there a lot of wigs in your shopping cart waiting for your payment? Then Black Friday promotion is an event you can't miss! Wiggins Hair's Black Friday pre-sale promotion has already begun and is booming. The discount is very big. Next, let me introduce the relevant discounts of Black Friday pre-sale promotion.

The date of the Black Friday pre-sale promotion is 11.13-11.23, the promotion will last for 10 days.
Get a Free wig when the order price is up to $299, and the coupon and gift card can be used at the same time. Here are the coupons:
$15 OFF Over $159 CODE: BF15
$30 OFF Over $279 CODE: BF30
$50 OFF Over $399 CODE: BF50
$80 OFF Over $599 CODE: BF80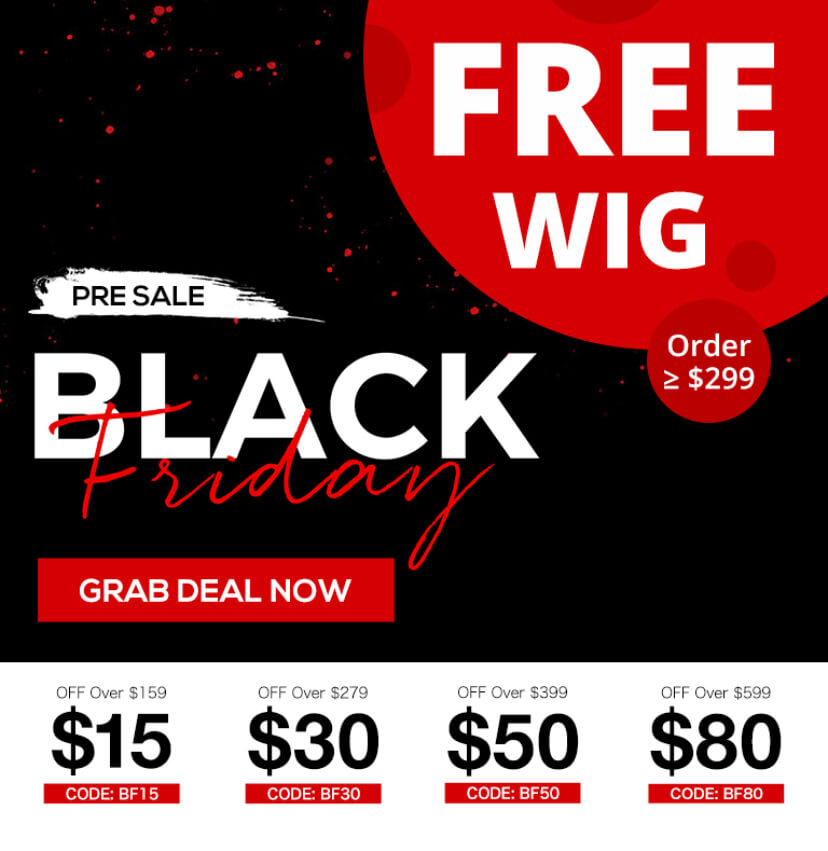 Next, I'm going to recommend a few wigs that deserve you.
1. Loose Deep Wave Lace Front Wigs
As we all know, at any time, black wigs are always the most versatile. This hottest seller Loose Deep Wave Lace Front Wigs is one you must-have. The curvature of this wig is very beautiful, the curl is not too loose and not too tight. This lace front wig has two types you can choose from, one is the 13x4 lace front wig, another one is the 13x6 lace front wig. You can choose what you want according to your needs, these two styles of lace front wigs has large lace area, so they can do a lot of hairstyles. The length of the wig is 12 to 36 inches, I think the long size of this wig is more beautiful! Just imagine, wearing this wig, and walking on a snowy path with snow falling on your hair, the scene is simply fantastic!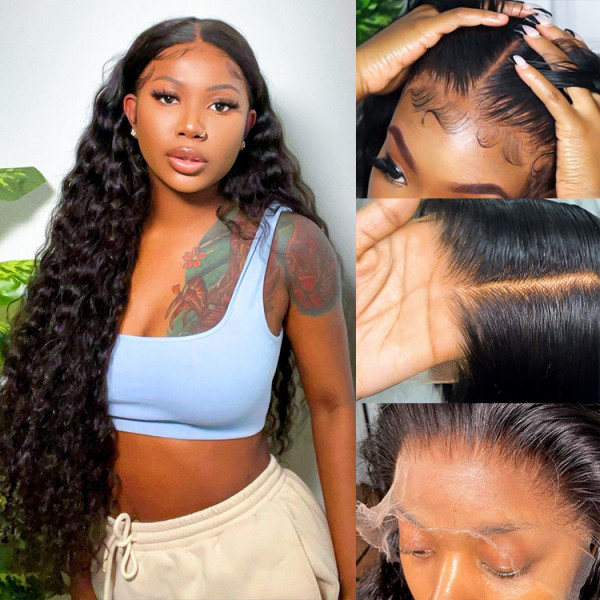 2. Dark Brown Lace Front Wigs
The Dark Brown Lace Front Wigs come with a sense of luxury and warmth. This color is perfect for all kinds of dark-wearing styles in winter, especially the Maillard fashion that is very popular these days. This wig is available in both straight and body wavy, the body wave adds a sense of laziness and relaxation so it looks more beautiful! The hairline of this wig is pre-plucked with invisible knots, so after you receive this wig, you don't have to do a lot of processing, just wear it. This wig matches perfectly with a variety of white fluffy hats for winter, so buy it now!
3. Highlight Ombre Wigs
Highlight colored is my favorite color, it's a very very popular hair color, and it's perfect for the winter. It is based on the color 4, select part of the hair highlights color 27, so the whole wig looks very cool and personal, simple and doesn't break individual character, whether it's going to work or shopping is very appropriate, this highlight lace wig is what I highly recommend.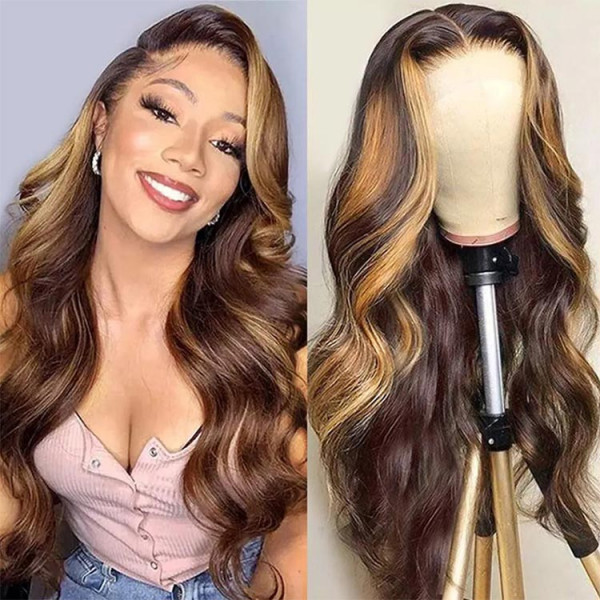 So girls, don't hesitate, it's better to act, taking advantage of the annual maximum discount degree of Black Friday, hurry to take your favorite wig home!