The annual Labor Day is coming, after all this hard work, Labor Day is a rare holiday when people get together with family and friends, have barbecues outdoors, and travel. In order to thank our loyal customers, Wiggins Hair are launching the special Labor Day Sale Activity. You can dress up nicely and have a nice holiday. A beautiful wig is a good choice for yourself or your family.Now let's check what discount coupon are available.
$10 Off Over $139, Code: L10
$25 Off Over $269, Code: L25
$40 Off Over $399, Code: L40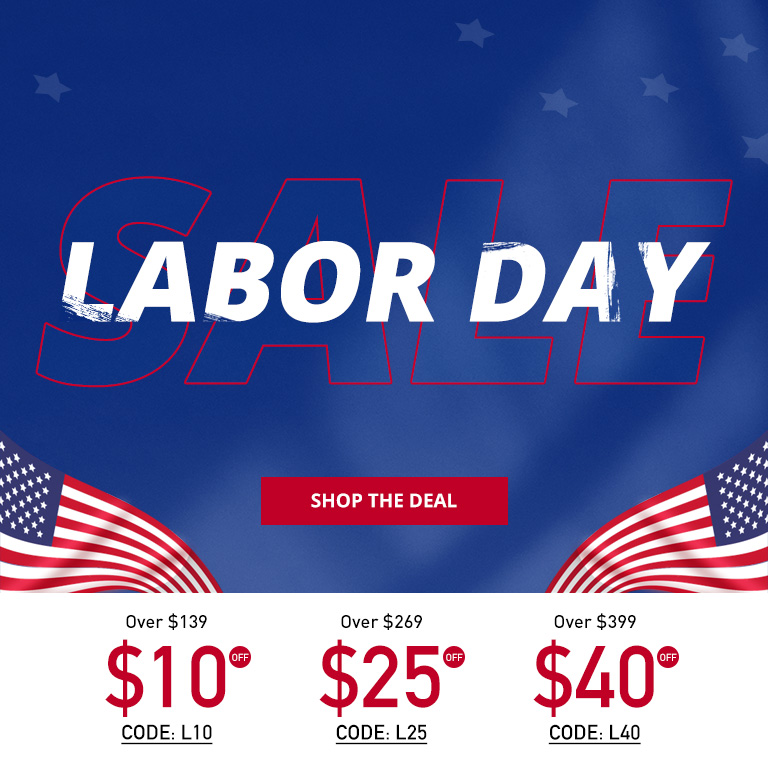 Just put in the corresponding code when you place an order, for example, if you want to buy this
https://www.wigginshair.com/wiggins-brown-wig-with-blonde-highlights-straight-p4-613-piano-lace-front-wig.html
as the picture below shows: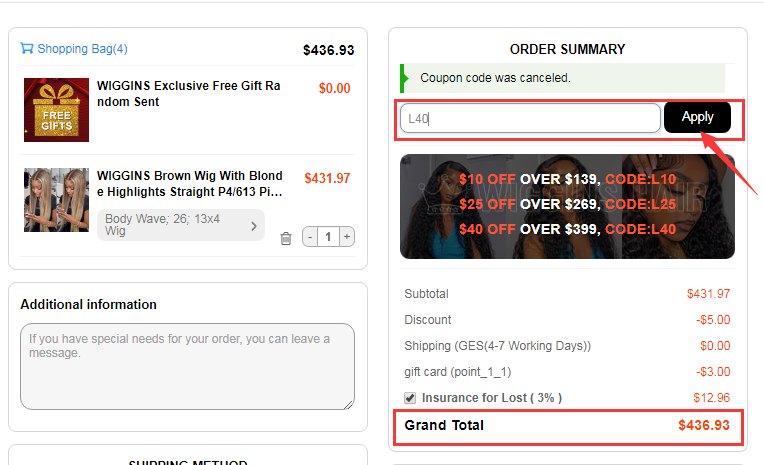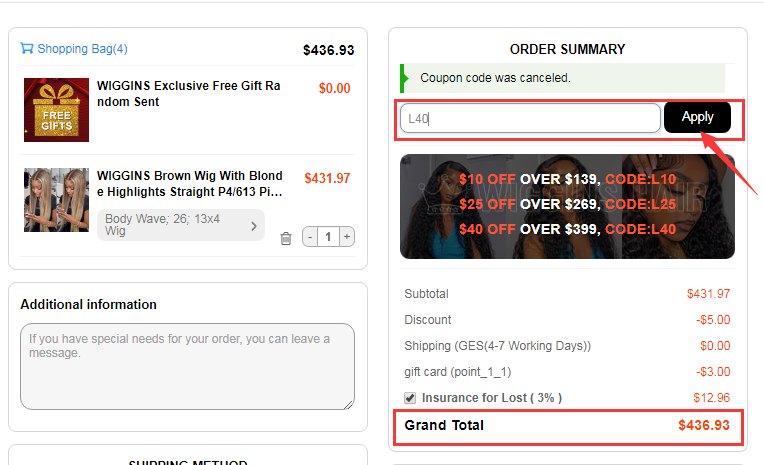 Just put the L40 and click the "apply" and then place an order, the price from $436.93 become $396.93.Looks very been easy to save $40
This P4/613 Piano Lace Front Wig is a popular color wig in this summer, it is the most popular with Wiggins' clients.
This Labor Day sale most attractive is buy one get one free wig, you can get two different wigs only pay for one. Sounds great, right?
The following two are both buys one get one free wig
1. HD Lace Frontal Wigs Straight And Body Wave Undetectable Lace Front Wigs Human Hair
https://www.wigginshair.com/13x6-hd-lace-wigs-straight-and-body-wave-13x6-lace-front-wigs.html
There are two kinds of style body wave and straight you can choose according to your style.the body wave looks very gentleness and grace which suitable for various places, while straight makes you look younger and outgoing.Both are very popular and beautiful. These wigs have Transparent lace and HD lace, and 180% 200% 250% density, it can meet all of your needs.
2. Loose Deep Wave Wigs Human Hair Long Wigs For Women
https://www.wigginshair.com/26-40-long-wigs-loose-deep-wave-13-6-lace-front-wigs-for-black-women.html
The Loose deep is always been popular all the time. It won't go out of style, and if you don't know which wig to choose, you'd better give it a try. Most of our customer will choose this one, for example, go on a trip, go to a party or a family dines together. It is the first choice of many customers and received a lot of customers' praise.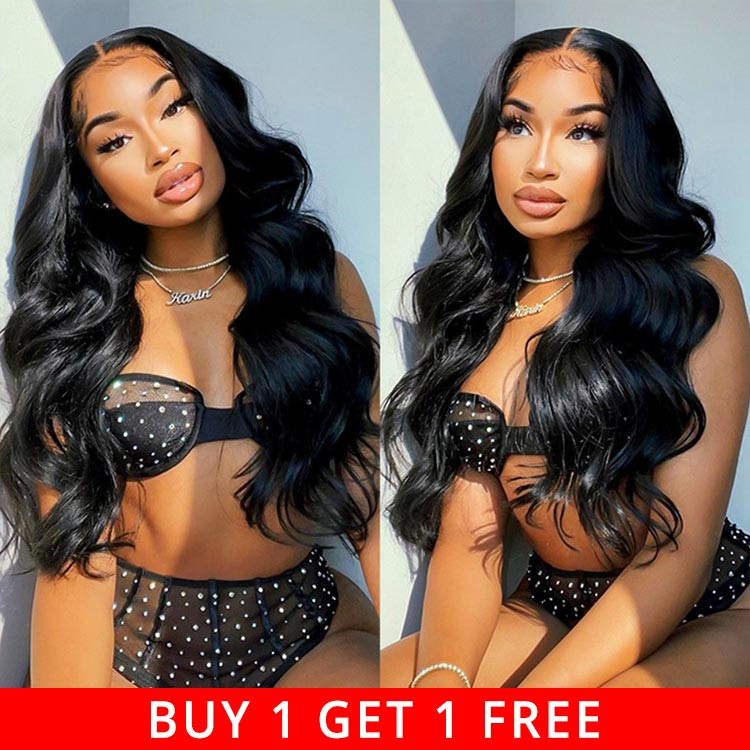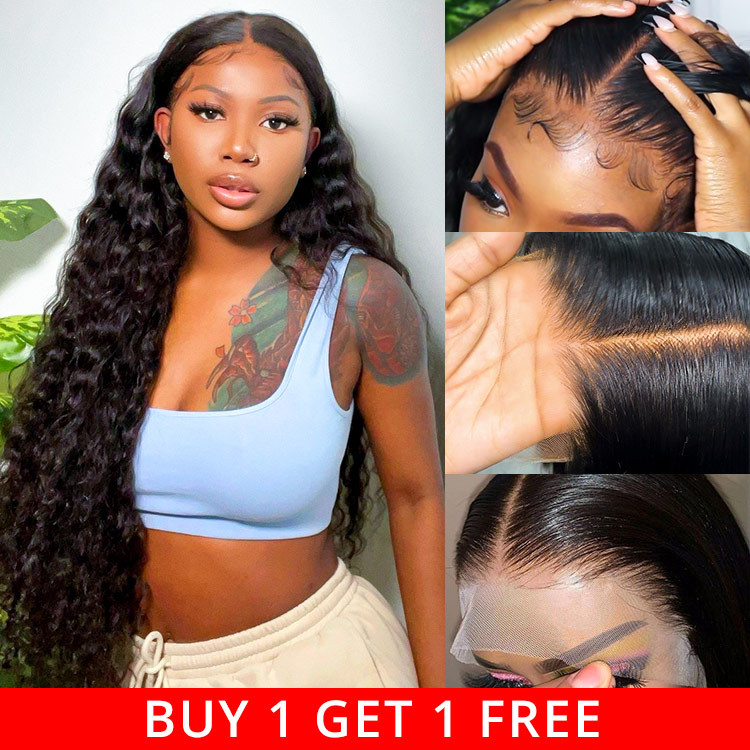 Of course, if you like a color wig not the nature black, this is Wiggins Hair New Arrival wig: WIGGINS Ginger Brown Highlight Lace Front Wigs Human Hair Brown Wig With Ginger Highlights
https://www.wigginshair.com/wiggins-ginger-brown-highlight-lace-front-wigs-human-hair-brown-wig-with-ginger-highlights.html
This wig has achieved high sales volume since its launch, it looks attractive and high-level. This color looks very enthusiastic and happy. The combination of colors is harmonious and popular. The Body wave makes you Elegant and warm while the straight makes you activity and easy-going. What's more, it is a very popular 13x4 lace front wig and fits most people. Just click the link and you can get it.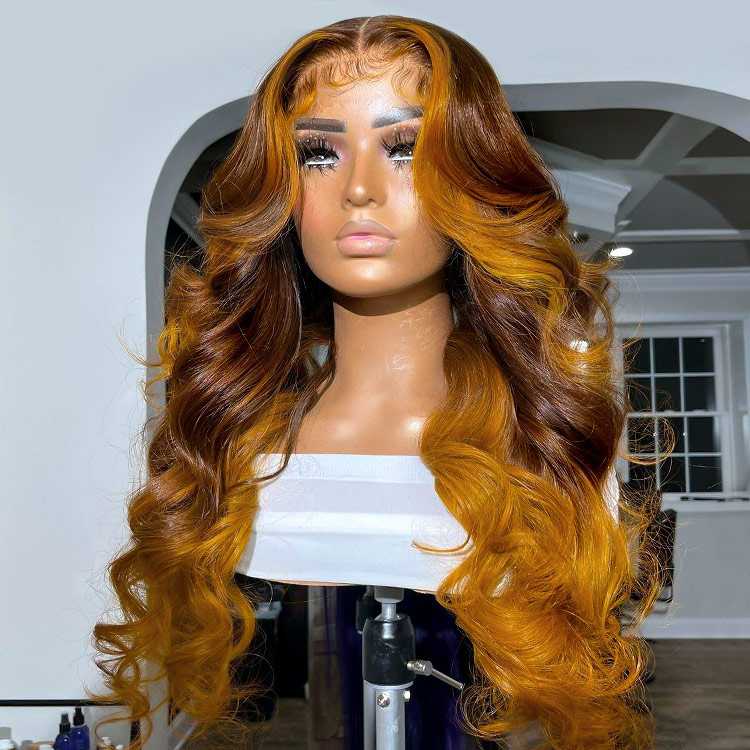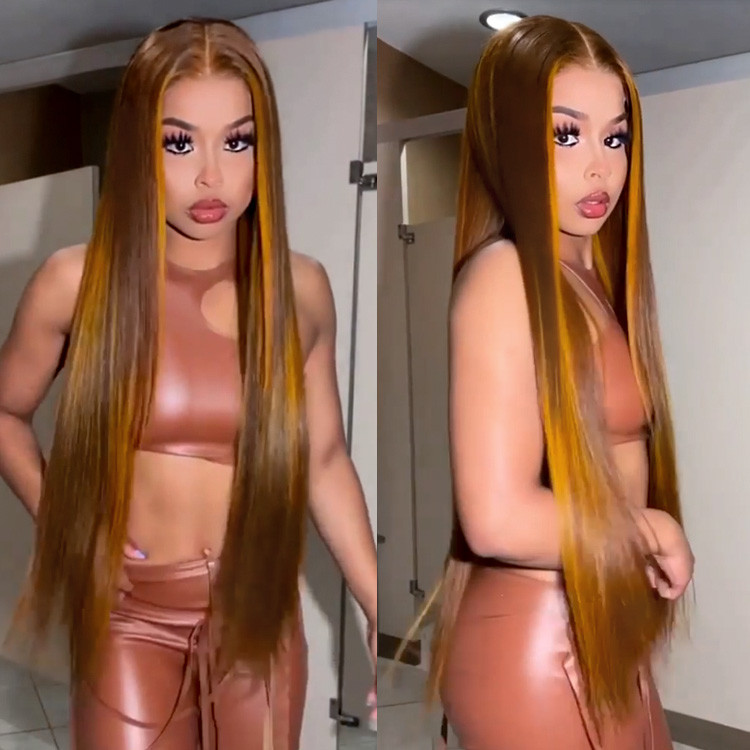 The arrival of the Labor Day marks the end of summer and the Autumn is also coming. Cool weather is a good time to travel, wear a nice wig to travel and take lots of nice pictures, you can leave a good and happy reminiscence for your holiday. Wigginshair welcome you all the time.