Valentine's Day is coming soon. Would you like to buy a new wig? WIGGINS HAIR provides big promotions for hundreds of human hair wigs. This is a Wig Shopping Guide Blog for you to buy the best quality and the most beautiful hair at the best price.
Firstly, let's learn about the preferential activities of Valentine's Day.
All of the wigs are up to 50% off.
$20 off over $199, Code: VD20;
$40 off over $299, Code: VD40;
$50 off over $399, Code: VD50.
As you can see, the discounts are very big during the promotions. Coupons can be used at the checkout package. Don't forget to use the big discounts.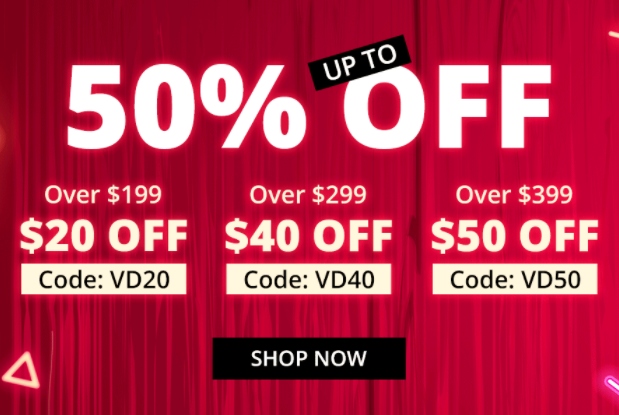 After learning about large-value coupons, do you feel confused about what kind of wigs to buy? Don't worry! Next, you will know about three kinds of the most popular wigs. Come and see which one you like best!
1. WEAR & GO WIG
The link is: https://www.wigginshair.com/wear-go-wigs.html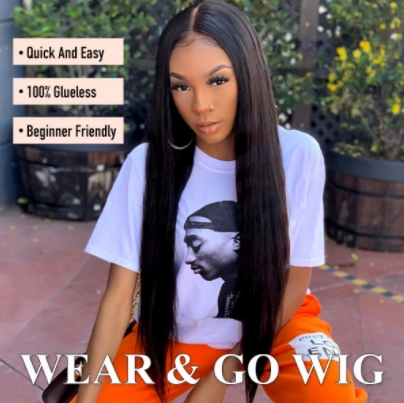 What is Wear and Go Wig? As the name suggests, Wear & Go Wigs means that you can wear and go out directly after receiving the wig. All of the wigs are 100% human virgin hair and glueless. It's very friendly for beginners to install it easier and more quickly. When you place the order, you can choose pre-cut lace or don't cut lace. If you choose pre-cut lace, WIGGINS HAIR stylists will help you cut the lace in advance, you can install it directly because you don't need to use glue after receiving the hair. You just need to put the wig on your head, melt the lace to your skin and use the adjustment strap to control its tightness of it. Then you can go! It is super convenient when you are in an urgent time. Extra $30 off, Code: Glueless. Come and buy it!
2. 4C EDGE HAIRLINE WIG
The link is: https://www.wigginshair.com/4c-edge-hairline.html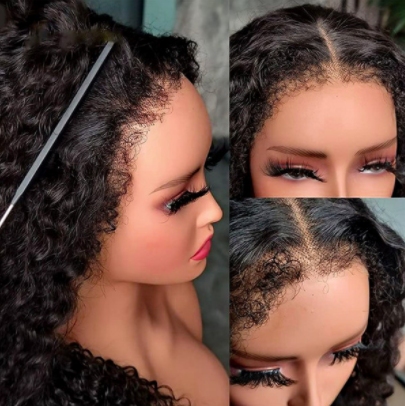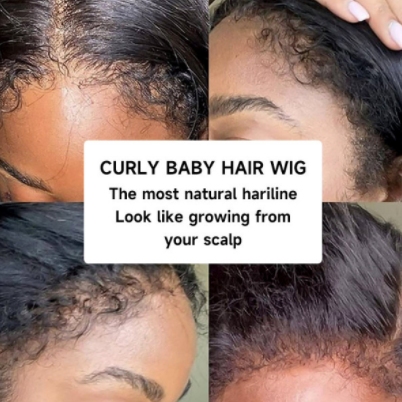 What is 4C Edge Hairline Wig? It's a new trend hairline in 2023. Baby hair is generally made of straight hair. 4C Edge Hairline is a new kind of curly baby hair. It's more realistic, flawless melt-like growing right from your head. These are four textures you can choose now: Curly, Yaki straight, Body wave, and Straight. Extra $50 Off With Code: 4C. If you want other textures and lace sizes, you can also contact WIGGINS HAIR customer service, and they will check if they can customize it for you. You should conform to the trend and try this new curly baby hair wig right now!
3. New Arrival Wigs
The link is: https://www.wigginshair.com/new-arrival.html
Do you want to try some new style wigs? WIGGINS HAIR stylists have designed a lot of gorgeous wigs. There are so many textures and colors you can choose at the link, like ginger highlighted wigs, soft wand curl wigs, blonde ombre wigs, etc. All of the hair is 100% human virgin hair, handmade with good quality. The price is also very favorable, 50% OFF & Extra $10 Off With Code: N10. You can't bear it! There is always one of the dozens of wigs you like best. Come and share it with your friends!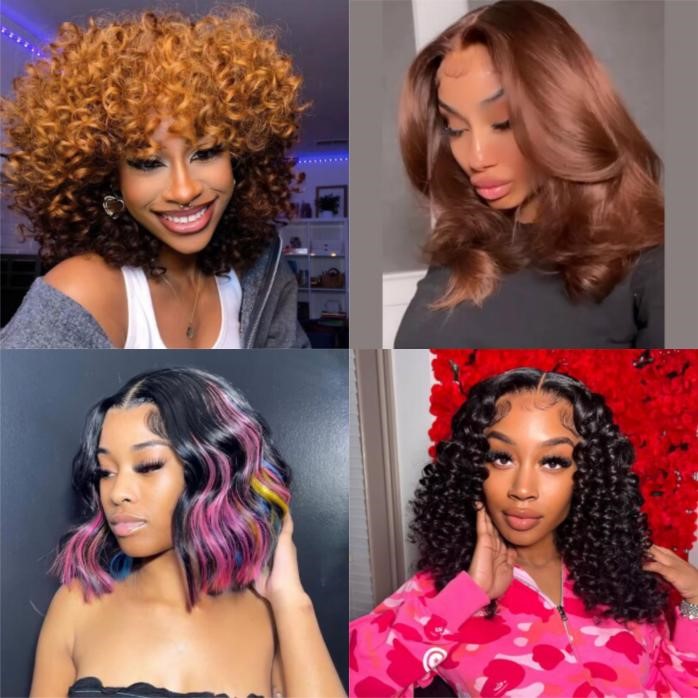 Do you know how to choose a Valentine's Day wig now? Hurry up and place an order to receive it before Valentine's Day. With a beautiful looking, you can open a sweet date! Wish you'll a happy Valentine's Day!