Winter is coming! Whenever this time, are you always struggling with what colored wigs to wear? are you still worried about not knowing what hair color is best for you? Then you have come to the right place, this article will introduce you to the 3 best-colored wigs for winter, there is always one for you!
Ginger Brown Straight Wigs
Ginger brown! It brings a bit of warmth into the cold seasons but is still subtle enough to compliment nude/fall outfits. it's not too dark or too light, Just perfect for fall. It is good for fall it goes with many fall trends and perfect tone for brown-tone women. Ginger Brown looks great for fall with taupe, nude colors, or skin tone. Make a bold statement and set the scene with fallen leaves in the ground with a change of the weather.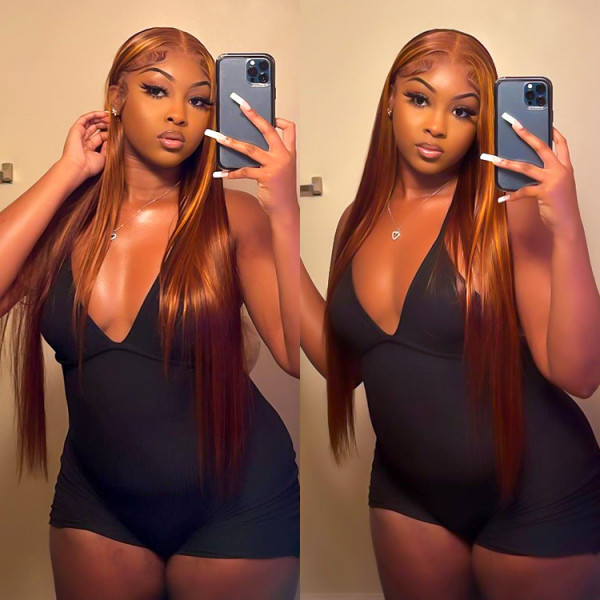 Reddish brown, the color matching is bold and novel, it has a nice warm color and suits the season of leaves and snow. A fan of Wiggins Hair said: "Reddish brown for me is for the winter weather as it is cool and subtle and just represents what the weather represents". I can't agree with that anymore. This color is the whole Vibe right now! Giving warmth to the seasonal look, versatile with outfits & just looks the part! It also fits the Christmas occasions colors themes like Thanksgiving and Christmas, this hair color is the best for the winter season.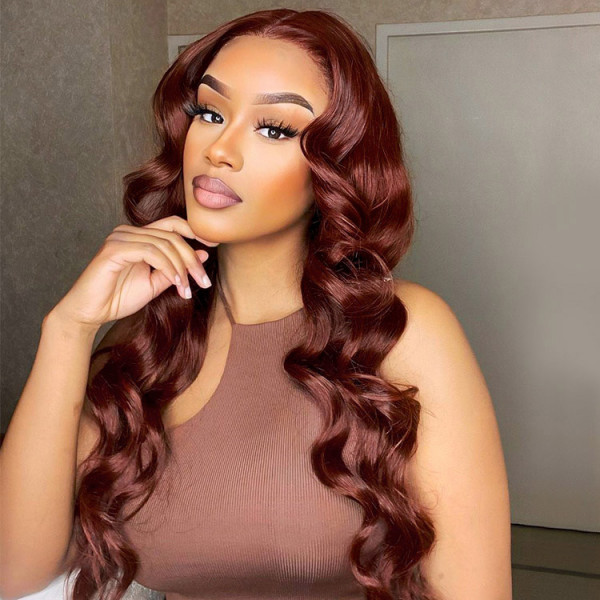 Ginger Body Wave Wigs
This one, it's the perfect wig color and wise for fall! Somewhat like burnt orange! but this color is brighter. So this will always be many people's go-to. Ginger is one of the best colors for Winter and even matches freckles nicely. It's also the perfect pop of color but still flows with the Winter aesthetic! When winter comes, it will bring out its glow and beauty. For girls who always love a little extra flavor to their style in hair color in Winter, I highly recommend Ginger wigs.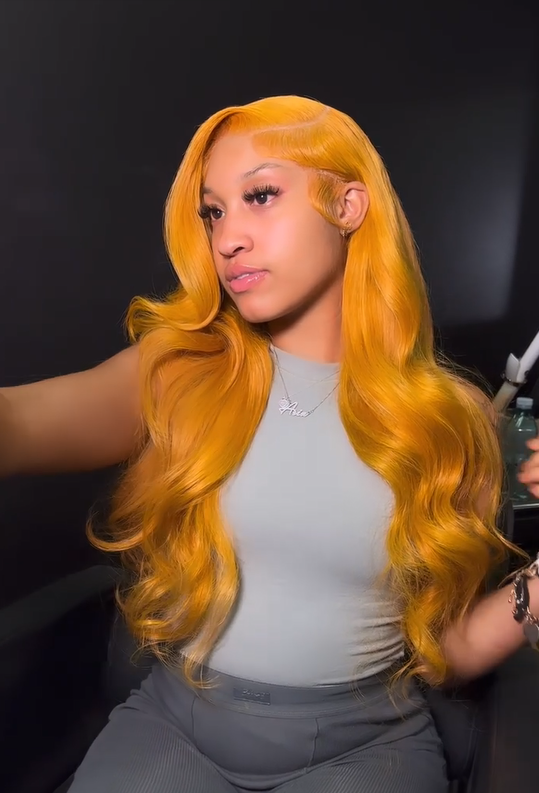 Chocolate brown is not a particularly eye-catching color, somewhat retro, but correspondingly it also gives a sense of security as a warm color. Brown hair color is gentle on your hair than lightening. This color brings people a sense of calmness and reveals a fashionable atmosphere, which not only brightens the complexion but also increases the fashion sense of the hairstyle.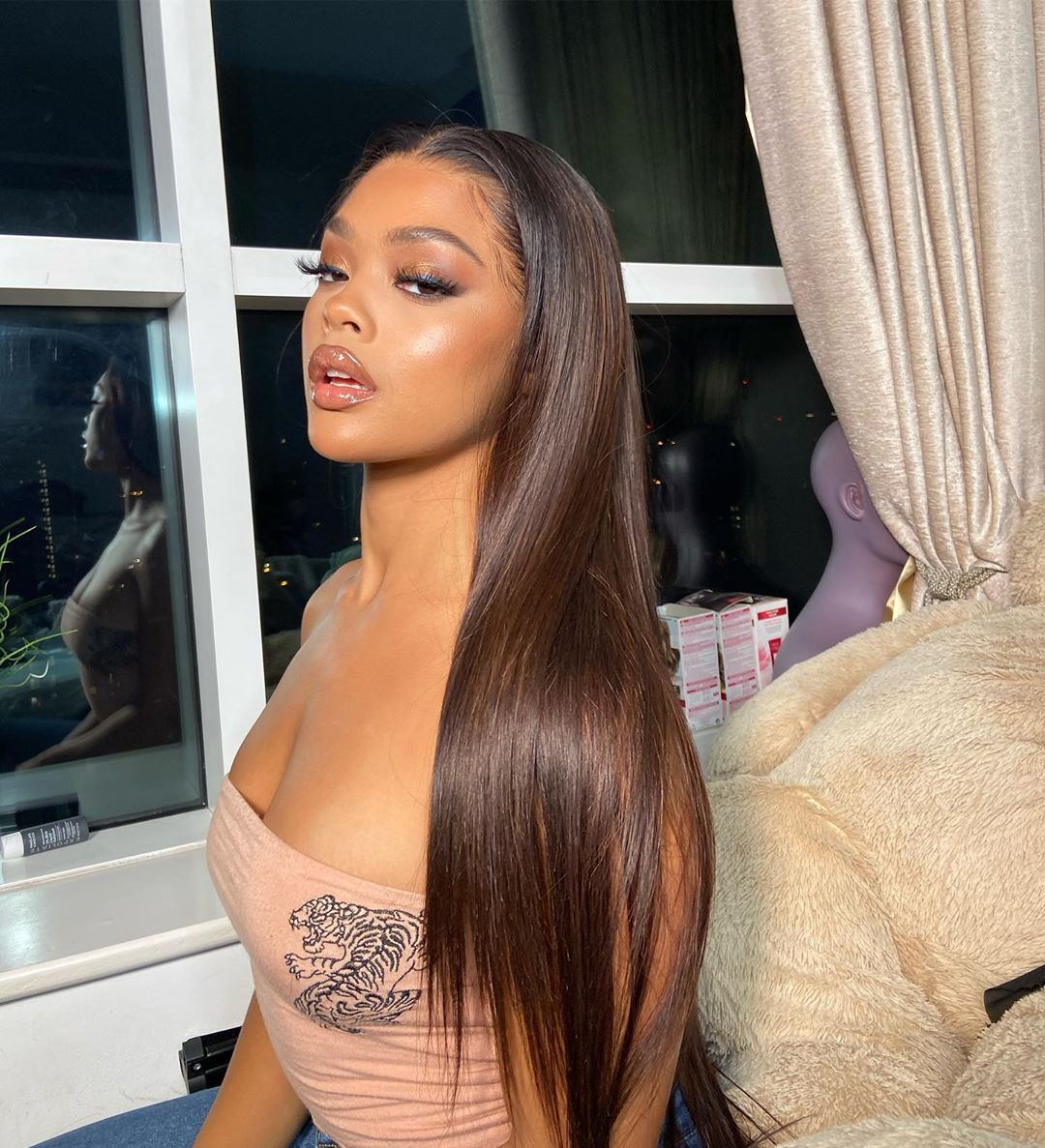 99J Burgundy Body Wave Wigs
This hair color brings people a sense of hot enthusiasm and vitality. It is the most classic hair color and one of the most popular hair colors. No matter when you buy this wig, it will never go out of style, which also shows the charm of 99J. Like the color of red wine, time will not wear away his beauty but make it more charming.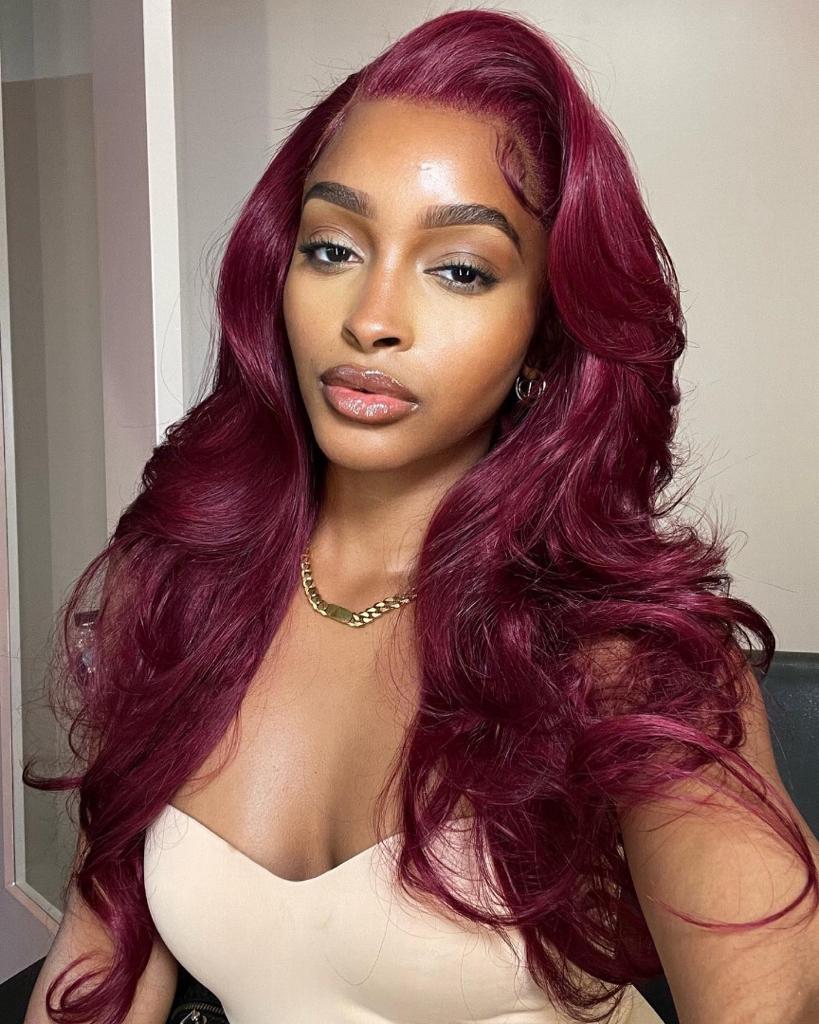 What kind of wigs do you like best after reading here? Girls, Don't hesitate to try one of them, you won't regret it! Contact customer service after placing an order to get exclusive gifts, This winter, get yourself a new colored wig!