V part wig is one of the latest fashion wigs, the reasons to choose a V part wig must be its numerous advantages. Such as No Lace, No Gel, No Glue, not only can protect your own hair well, but also easy to wear and care.
This is a wig that you can install in like a couple of minutes, as all Wiggins Hair are 100% human hair, after installed it, you can also make styles as you want! Compared to U part wigs, V part wigs with fewer own hair requirements.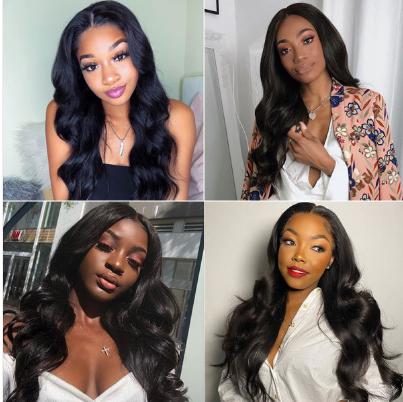 For anyone who busy with working or studying but like constantly on the go or doesn't want the hassle of dealing with like a frontal or closure wig(because the lace wigs needs a lot of time to deal with). I highly recommend it for you!!!
Do not know how to wear it?
Here are the steps to install a V part wig:
Before wear the wig on, let's take a look at its structure: To make sure the wig top looks as natural and flat as our own head, V part wigs designed with 5 clips on the top, and 2 combs on both sides. So users can rest assured its stabilization.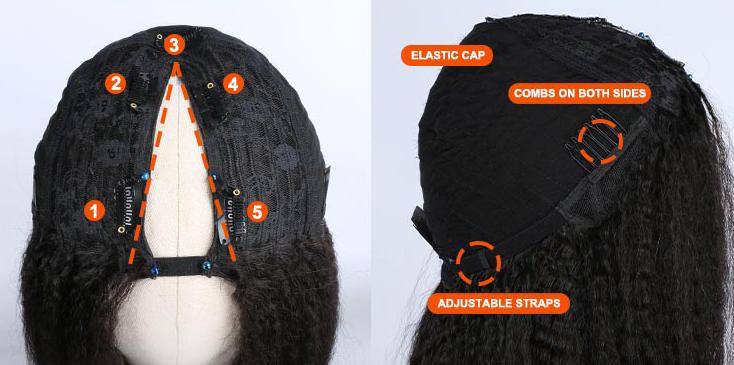 Step 1: Leave out some your own hair and braid your own hair firstly
Before wear the wig, you should parting and leaving out some your own hair.
Tips of this process:
1. The left out part hair's volume just equals to the "V part".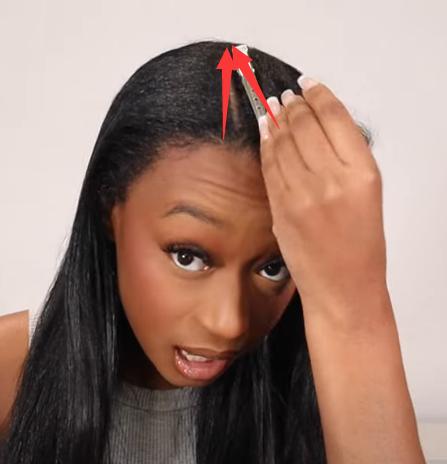 2. It is suggest the users also add 2 braids on the left and right side next to the V part, just like the following pics. Because the wig clips needs something to anchor onto. While braid the side part, if you like baby hair, you could also leave out several pieces of hair for it.
(These 2 braids could with a pieces of hair, pls do not braid too much, if too much, it will be hard to fix the clips)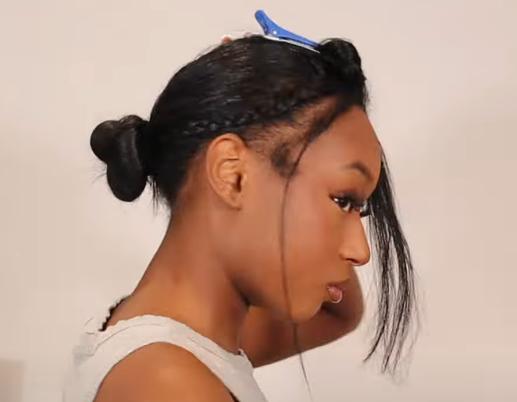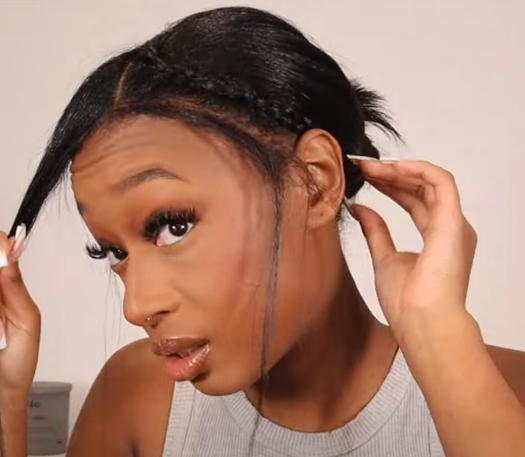 Step 2: Clips in the V Part
Open the clips up at the top, after everything secure, take the clips and bring them under. And also fix the side part combs.
Tips of this process:
1. It is better to grip the top clips first, from left and right, then back.
2. After top finished, move on the side part combs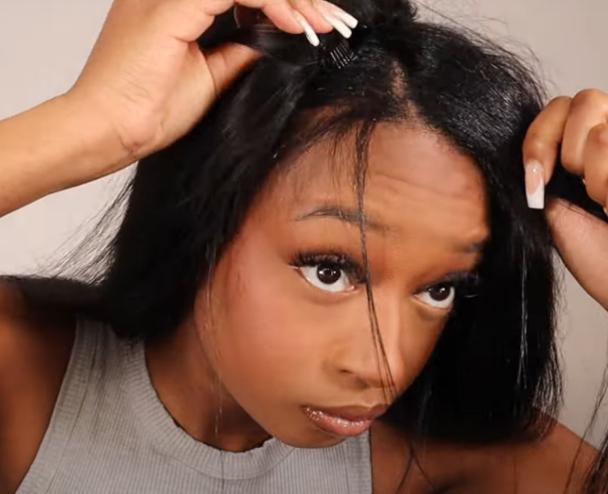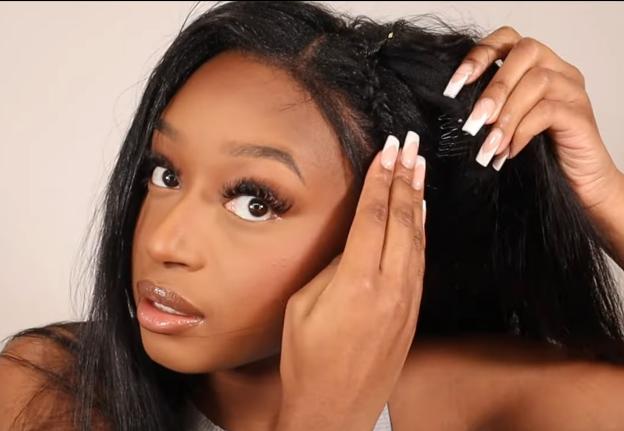 Step 3: Lay down your own hair and blend with the wig
Use a comb lay down your own hair, to make sure the top more natural, it is suggest you could use a little flat iron make your own hair more consistent with the wig.
Then you could use the curling iron make curls or styles you like!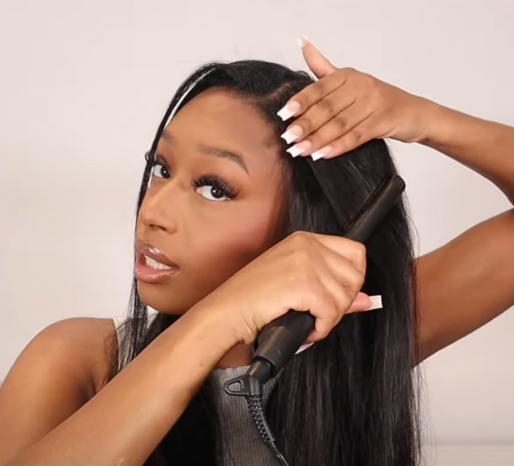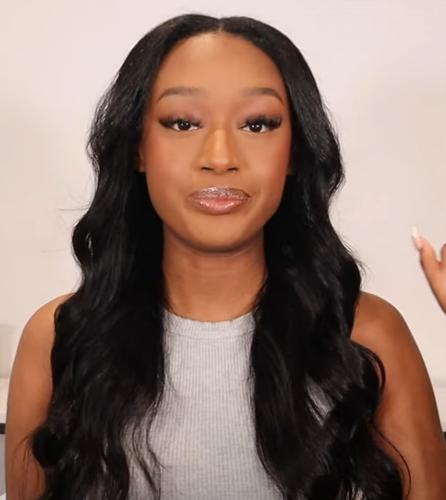 For the V part wig, there are 4 kinds of hair wave for you to choose: Kinky straight, Straight, Body wave and loose deep. And density include 150%, 180% and 250%. The default cap size is medium, which will fit more than 98% girls!
If you still hesitate about the different waves, just try the Kinky straight wig. It is the hot sale styles, a must buy item, I highly recommend it to you!