Once the New Year is over, the United States enters the annual tax season. The taxpayers are happy to receive the tax refund because it feels like extra income. Every year after the tax rebate, also with a small consumption boom. Have you received your tax? If yes and you want to buy something for yourself, a wig is a good choice.
U Part and V Part wigs have been selling very well recently and are well received by our customers. Kinky Straight U Part Wigs / V Part Wigs is the best selling one in our store:
https://www.wigginshair.com/kinky-straight-u-part-wigs-human-hair-yaki-straight-hair-wigs-for-sale.html
You can choose to buy a U Part or V Part according to the quantity of your hair. For example, you can choose Upart if you have more natural hair, people who have less natural hair is more suitable to choose V Part. If you want to know more about U Part and V Part, you can look at their Intranet pictures, so that you can make a more direct choice. The price difference between U Part and V Part is not big. It is the Most affordable wig and most customers can afford it. In addition to being affordable, this wig is friendly to beginner because it is very easy to install. It only takes three steps: Step 1 Leaving out some natural hair as the shape U/V; Step 2 Add 2 braids on sides,next to the Shape U/V , Clip in the U/V part; Step 3 Lay down your own natural hair and blend with the wig. It's easy to learn, and you don't need to use glue when you are install, so it can protect your hair well.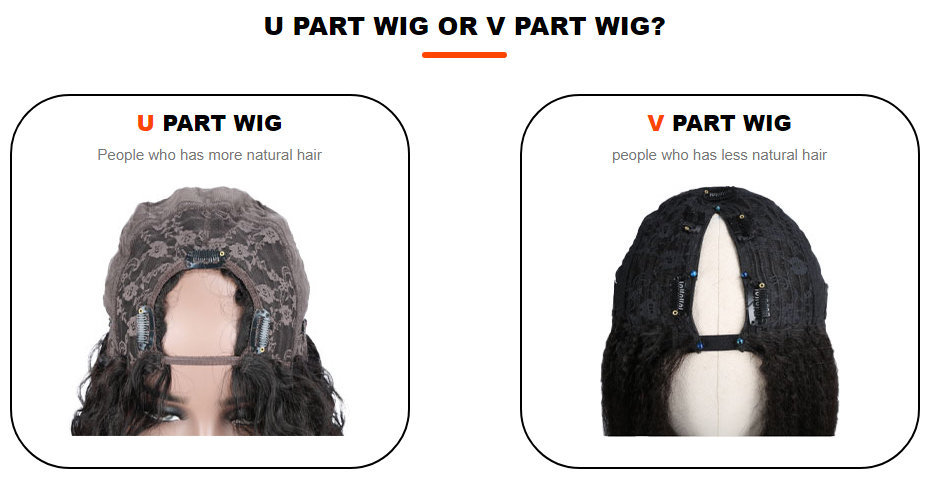 Of course, if you don't want to do it yourself, you want a curly wig that you can install directly,
Please buy:
https://www.wigginshair.com/body-wave-u-part-wigs-human-hair-glueless-wigs-online.html
Or
https://www.wigginshair.com/u-part-wigs-cheap-human-hair-wigs-real-hair-wigs-for-black-women.html
Both are very popular, Body wave looks very elegant and fashionable, gentle and generous. loose deep looks very active, it's very popular all the time. It doesn't go out of style. If you want to buy a curly wig, any one of these is a good choice. You can wear it and take a beautiful picture as a souvenir. You can also take it to a party or a good friend's wedding. It can also be a birthday present for yourself. Both of them have 150% density, 180% density, 250% density, you can choose one you need. But if you don't want to do curly hair yourself and also don't like curly hair. Please look at this Straight U Part Wigs/ V Part Wigs
https://www.wigginshair.com/straight-u-part-wigs-glueless-human-hair-wigs-for-sale.html
It looks smooth and makes you look more energetic. More importantly, it's easy to take care of.
All of the above wigs are nature black, you can try this wig if you like Colored Wigs.
https://www.wigginshair.com/colored-wigs-u-part-wigs-99j-burgundy-wigs-blonde-human-hair-wigs.html
There are three kinds of color you can choose: #1B/99J, #1B/4,#1B/27, Every color is amazing.
Colorful wig also can add a little happy color to ordinary life, It is sure you won't regret buying one.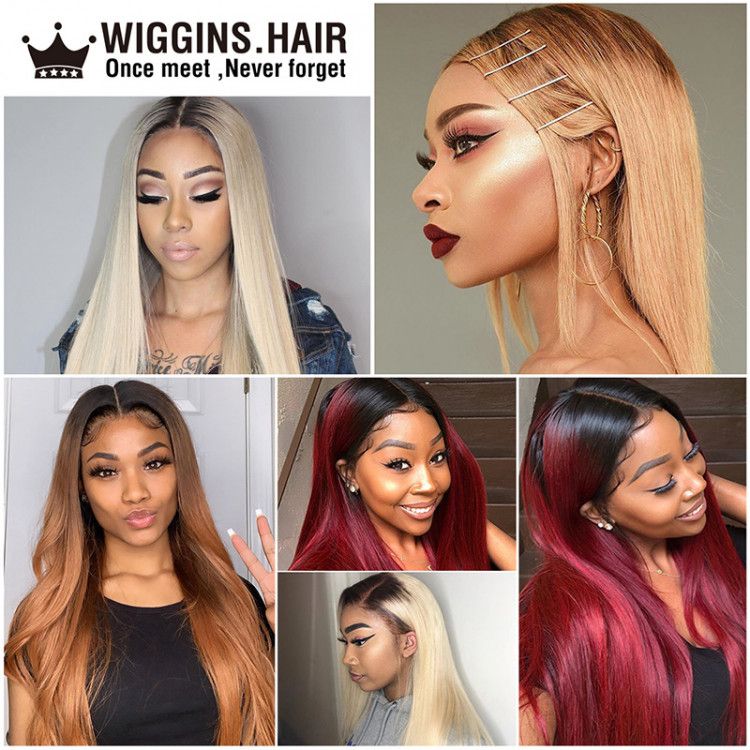 You can receive your hair earlier if you place an order earlier,that is you can also enjoy your hair earlier.Buy it now if you like.