Do you always visit WIGGINS HAIR's website every few days to see what new deals and wigs are available? This blog will introduce the latest new arrival wigs of WIGGINS HAIR, including Ginger Brown Highlight Wigs, 4/613 Highlight Wigs, Curly Pixie Wigs, and Curly Machine Made Bob Wig With Bang. All of them are so beautiful, so stay tuned! Let's take a look!
1. Ginger Brown Wigs
Link:
https://www.wigginshair.com/wiggins-ginger-brown-highlight-lace-front-wigs-human-hair-brown-wig-with-ginger-highlights.html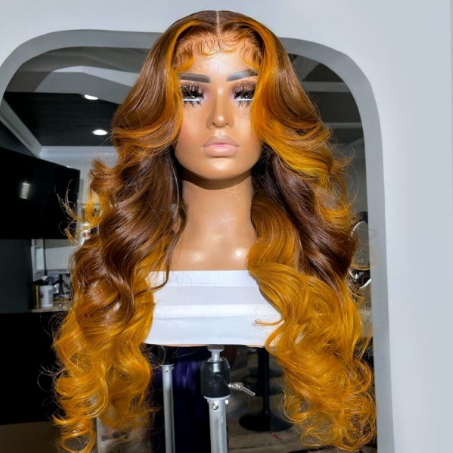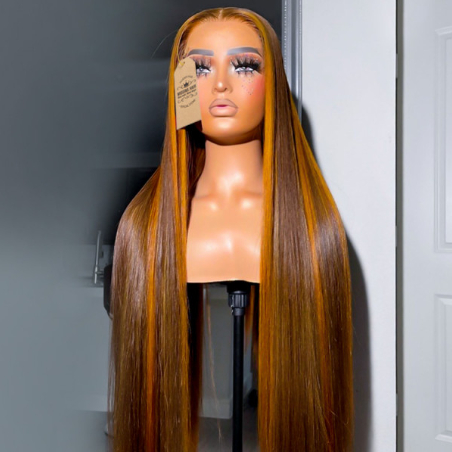 Have you ever tried highlight wigs? This is a highlighted wig mixed with ginger and brown, which looks so natural and gorgeous. Each ginger brown wig is lovingly dyed by WIGGINS HAIR's chief hairstylist. Many YouTubers are highly recommending this professional wig. There are two textures for choosing: straight and body wave. The lace size is 13x4 lace by default. 13 inches ear-to-ear distance, 4 inches deep parting space. You can make any style such as baby hair, side parting, ponytails, etc. If you prefer other lace sizes, you can contact WIGGINS HAIR customer service to learn more details. By the way, this new highlight wig is in a flash sale. Limited $30 no-threshold coupon for it, the code is "NEW". Come and try it, you won't be disappointed!
2. 4/613 Highlight Wigs
Link:
https://www.wigginshair.com/wiggins-body-wave-4-613-brown-wig-with-blonde-highlights-lace-front-wigs.html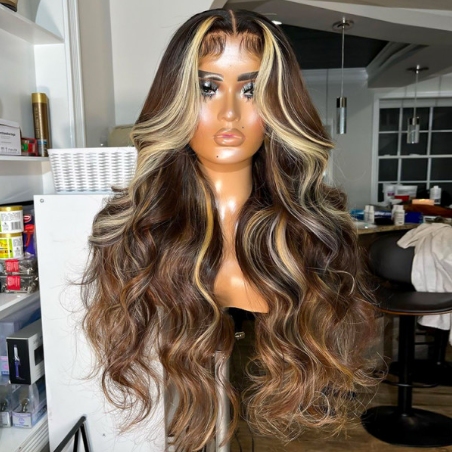 This is another kind of highlight wig. It's Body Wave 4/613 Brown With Blonde Highlights Lace Frontal Wig. If you think the ginger brown wig above is too shiny, then check out this wig. As you see, the color is very pretty. With color #4 chocolate brown as the base color, the hairstylist added some bright 613 blonde highlights. In the low-key, there is some publicity. If you wear this wig, you will have a high return rate when shopping or traveling. This wig also has a $30 coupon with no threshold, the coupon code is "NEW". What are you still confused about? Come and buy it now.
Link:
https://www.wigginshair.com/wiggins-short-curly-pixie-cut-lace-front-wigs-human-hair-cheap-13x4-bob-wigs-preplucked.html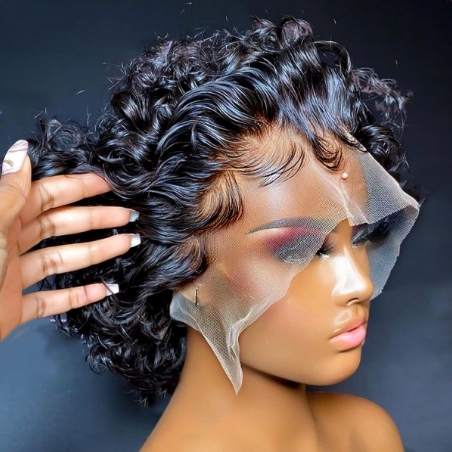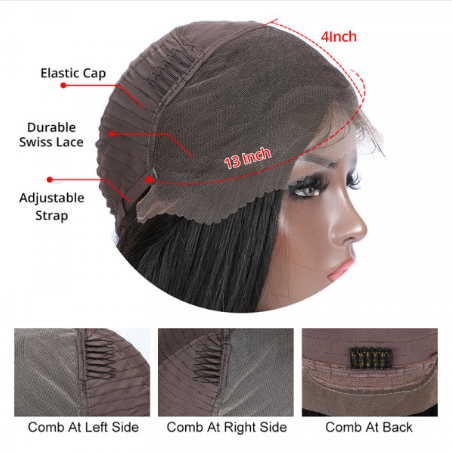 Do you often worry about taking care of your long wig? Why not try a new short wig? This curly pixie wig is easy to maintain and suitable for all ages. The lace size is 13x4 lace, you can do any style. The curls are the super bomb. You don't need to do much when installing this wig. The hairline is already pre-plucked. You can also choose whether to do baby hair according to your preference. This product is also on flash sale. Buy now and get 50% off without entering a coupon code. Do you heart it?
4. Curly Bob Wig With Bang
Link:
https://www.wigginshair.com/wiggins-short-curly-bob-wigs-with-bangs-black-affordable-human-hair-wig-with-fringe.html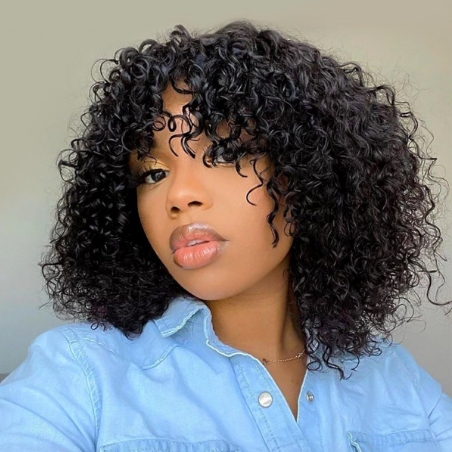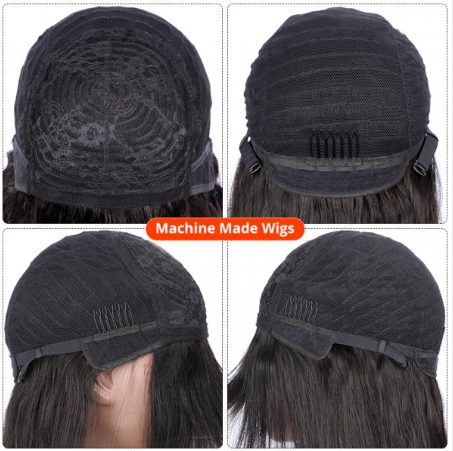 Wow, look at it! It's a super nice curly wig. You don't need to worry about how to take good care of the lace because this wig has no lace. It's also easy to wear and care for, just need a few minutes to put it on. The wig cap is very breathable and stretchy. There are three combs and an adjustable strap to ensure tightness. It looks full and comfortable to wear. The bang looks so cute! The price is also very cheap, $89 with free shipping to most countries. You can buy it with your eyes closed!
Introducing these new arrival wigs, which one is your favorite? You can also choose a suitable wig according to your needs. If you want to go to a party or travel, the first two highlighted wigs must be a very good choice. If you want a new wig that is easy to wear and more daily, then choose the curly short wig of the last two! All of WIGGINS HAIR products are 100% human virgin hair, they are all handmade with good quality. Our pre-sales and after-sales service are guaranteed. If you have any questions, please feel free to contact us. Look forward to your order!