PART 1:What is it?&What is the advantage?
PART 2:How to choose?
Part 1:What is it?
As the name suggests, Fake scalp lace is a lace that imitates the color and shape of human skin,and the purpose is to make the most natural look for users on vision and feelings. They came out meeting the needs of customers and they will be stronger in very short time for sure!
As the details of Fake scalp wig of WIGGINS HAIR, here is a short introduction!
1.Two layer lace with middle fake scalp (Advantage: two thin layer lace to help skin breathing as well avoid touching the bleached lace directly)
2.Already bleached lace part,invisible knots (Advantage: compared with normal lace,invisible knots wig,no any need to bleach,just put some fundation if color is not 100% suitable with skin color)
3.Connected with transparent swiss lace on the front (Advantage: connected with transparent lace on forehead to do a perfect transition since fake scalp wig has 2 layers of lace there)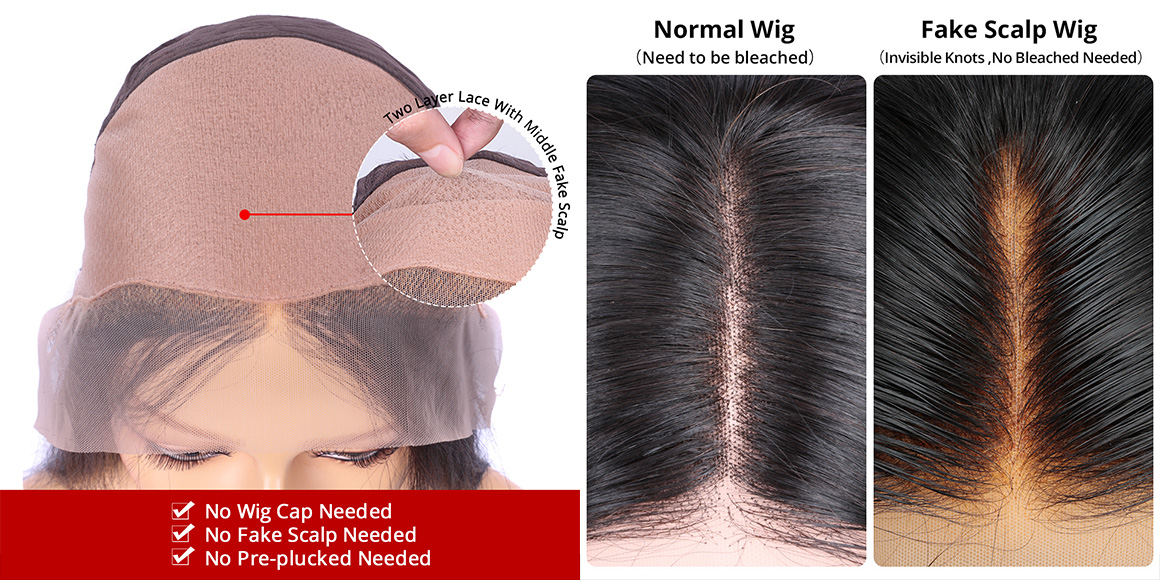 PART 2:How to choose?
WIGGINS HAIR has 3 types of lace part options for fake scalp wigs,
fake scalp 13*4 lace wig,
fake scalp 13*6 lace wigs,
fake scalp 6*6 closure wig.
6 types of texture options,which are
loose deep wave,
deep wave,
natural wave,
curly wave,
Straight,
body wave.

You can choose the lace part and texture of wig you want! The longest inches is 30 inches,but we also accept customized length for 40 inches wig,more details about WIGGINS HAIR products,kindly check WIGGINS HAIR website or INS DM for what you want!
Instagram:wiggins__hair
What's number:+8617703997280
Email:sns@wigginshair.com