Do you know why Wiggins hair accumulated many loyal customers? That is because we try our best to satisfy every customer all the time. In order every customer can have a good shopping experience here, we are going to share some ways about how to prevent your package from getting lost.
Wiggins hair will send an email containing the express information to the customer after the package is sent, so please make sure to leave the right email address and phone number when you place an order which can get in touch with you. Please pay attention to your package on the official website After you receive the tracking number. First of all, it is better if you can contact the express company in advance and make an appointment with them about deliver time, of course, please ask the express company deliver your package to you when you are at home. Because it's safest to sign for the package in person.If you need to work all day and have no time to sign for your package by yourself, please ask some you trust maybe a family member or friend pick up it for you. If you are live alone and nobody can help you, please ask the express company send your package to your local self pick-up site then you can go to pick up your package when you are free. It bests not to let delivery companies leave your packages at the door or in the public mailbox, because it may be stolen by someone pass by. But please don't worry, dear, these methods simply as a warmly remind, for the most part, your package is safe.So, please feel free place an order.
Of course, if you still worry about it, Wiggins hair also have the insurance for lost package. This is the link: https://www.wigginshair.com/insurance-for-lost
How to buy the loss insurance? Just use this P4/613 Piano Lace Front Wig as a example.
https://www.wigginshair.com/wiggins-brown-wig-with-blonde-highlights-straight-p4-613-piano-lace-front-wig.html
When you pick out the wig you want to buy and are ready to pay for it, you will see the following page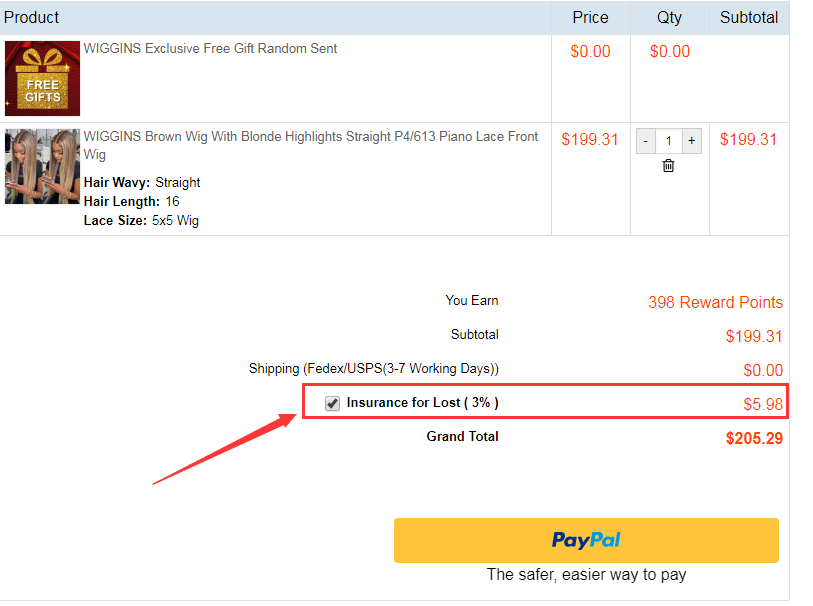 Just click the option "Insurance for Lost" and then pay for it you will get an insurance of lost package. It looks really simple, right? What's more, this Highlights Lace Front Wig is very popular and suits for summer, you can wear it go on holiday, take some photos on a romantic beach. Add some beautiful color to a hot summer day. There are two kinds of wave can choose, straight and body wave both received a lot of praise, both of them are amazing.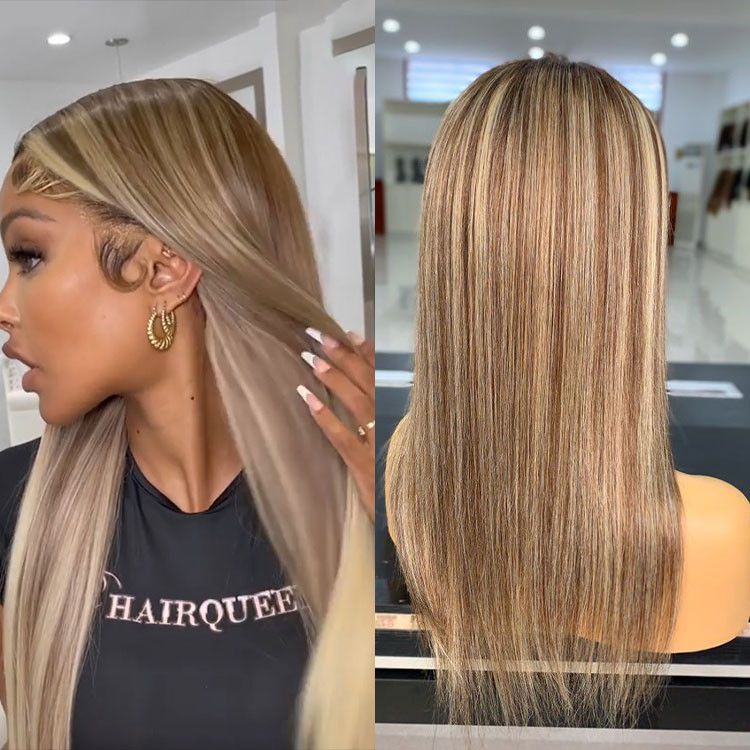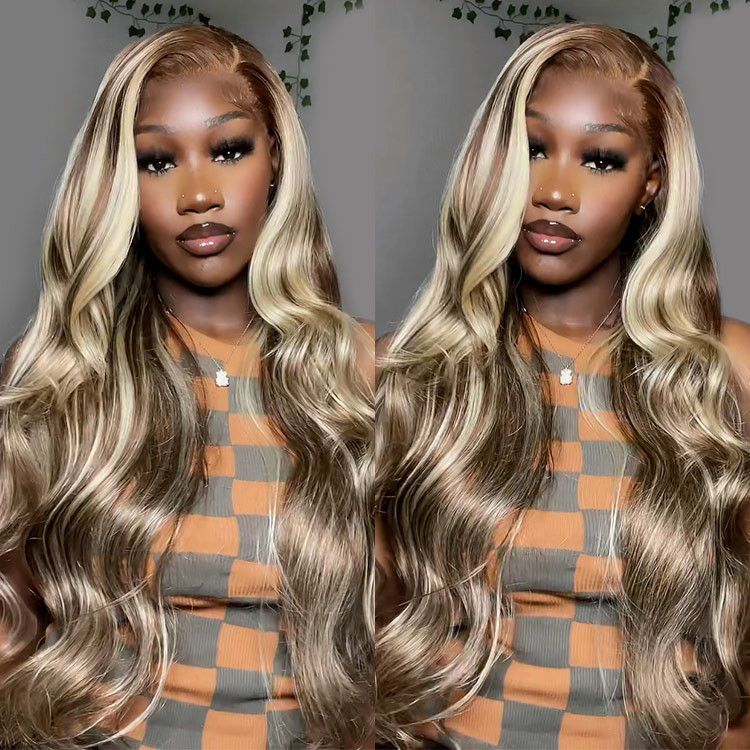 The color wig is always suited for summer and looks more activity, this 99 J Burgundy Lace Front Wig is also popular and suits for hot summer.
This color makes you instantly visible in a crowd and makes you look attractive.there are two kinds type: Body wave 99 J Lace Front Wig is very gentle and graceful while straight 99 J Lace Front Wig looks very active and fashion.just click this link, and you can get it.
https://www.wigginshair.com/99j-dark-99j-colored-lace-front-wigs-glueless-pre-plucked-lace-wigs-with-baby-hair.html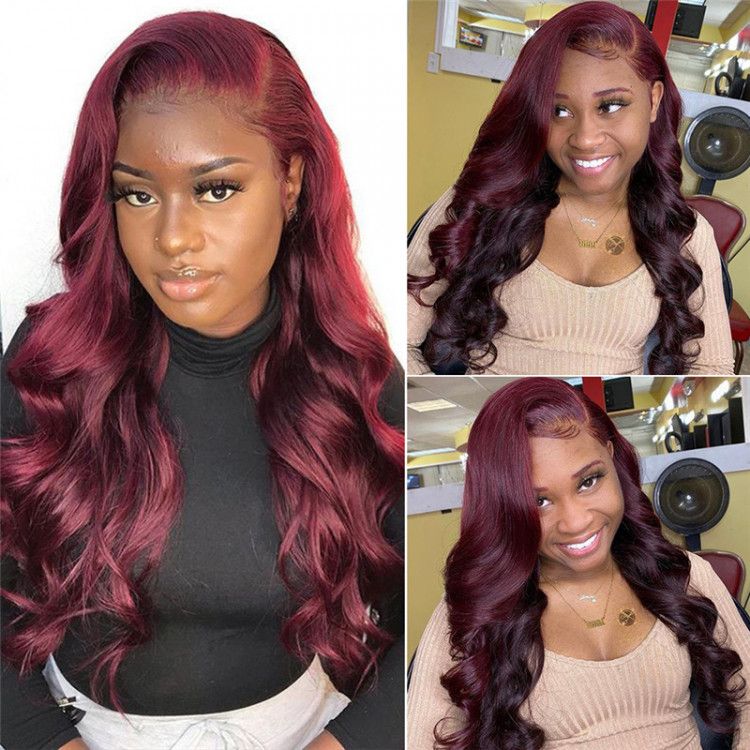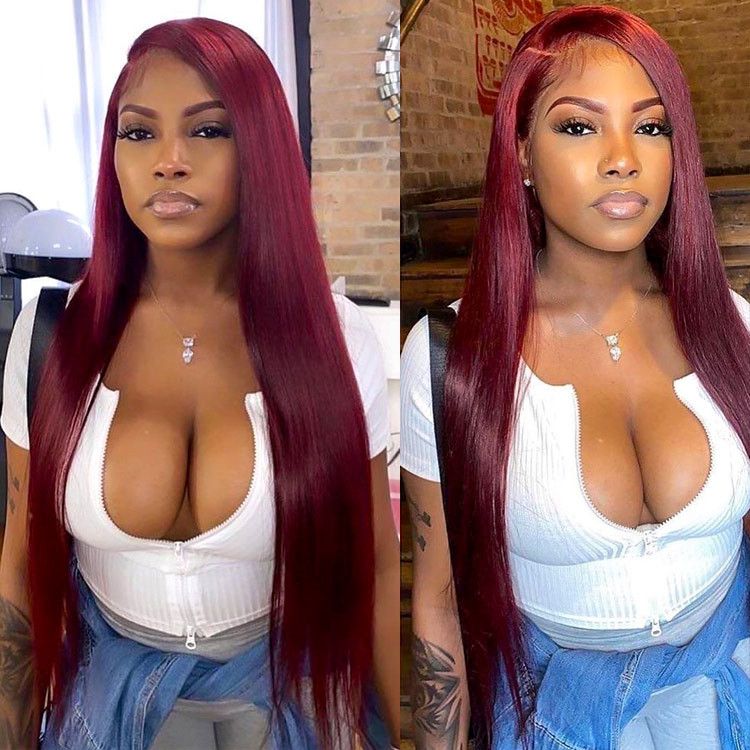 The probability of parcel loss is very small at Wiggins hair, please don't worry about it. Sometimes, you receive an email and said your package was delivered, but you don't receive it, please check your front door or mailbox at first, if you still can't find it, you can also go to ask whether your neighbour helps you retain it. If you still don't find your package after you've done all these things, please contact Wiggins hair email: tg@wigginshair.com We will try our best to help you.