Are you tired with the same hair style everyday? Are you seeking of something fun but not good at doing complicated hair styles? Then, Space Bun is the perfect choice for you! Have you ever heard of it? It's basically 2 buns on your head, it's super adorable but not complicated at all. You can achieve this hair style very easily and wear it everyday! Just follow the steps in this article! You can do this hair style on a full lace wig, or you can also choose to use 2 bundles (because it needs two buns).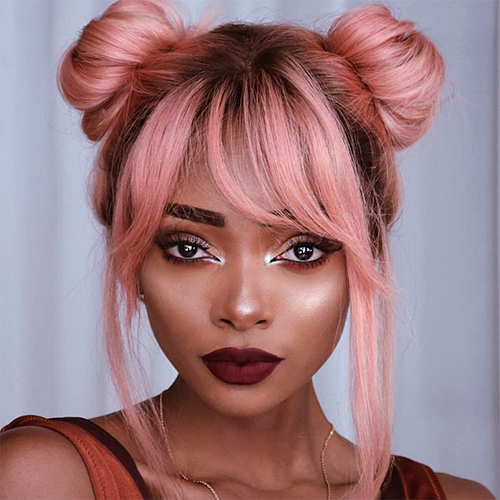 What do you need to prepare?
A brush, a comb, some elastic, a clip, some bobby pins.
Some hair products :hairspray or gel, you can choose which one you prefer.
A full lace wig, or 2 bundles of hair, depending on your own preference.
Detailed Tutorial: Step by Step
First
You can start out by brushing your hair with a big paddle brush, just to make sure there aren't any kinks. Then take the fish tail comb to separate your hair into two parts. Note: try to keep it as neat as possible.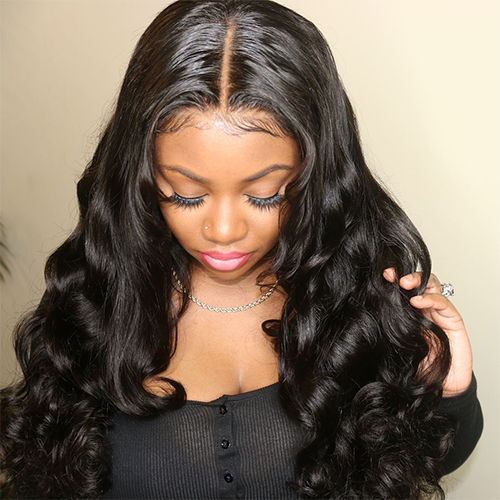 Second,
You will work with you hair one side at a time. For example, if you are going to do right side first, then you can just clip the hair on the left side. On the right side, you can raise the hair up with your brush, and position your ponytail wherever it looks best on your head. Secure it at the top of your head with an elastic. Then do the same thing on the other side.
Third
Start creating the buns (one side at a time). On one side, twist the hair, wrap it right around the base of the ponytail, tucking the ends under, use some bobby pins to clip them into place. Same thing on the other side. If you choose to use hair bundles, you should add in the hair extensions before you create the buns.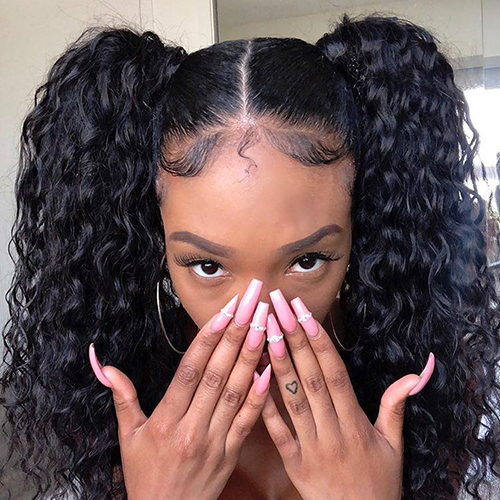 Last
You can brush out some baby hair, and use hairspray to get ride of the nasty flyaway hair. Then the look is finished.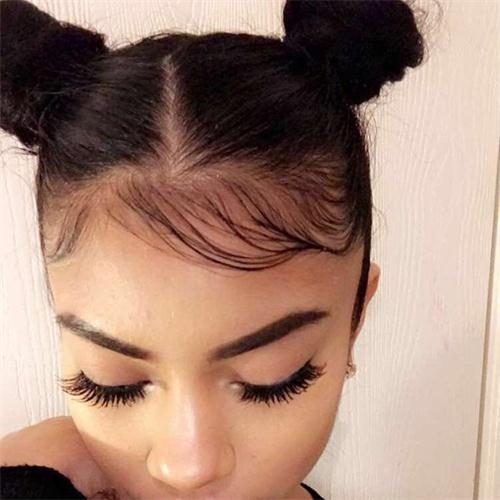 Conclusion
The space buns hair style is super easy to achieve, you can wear it everyday! You can use only a comb, some elastic, some bobby pins to create great looking buns. Have you ever tried space buns before? If not, then you should, because it looks amazing yet super simple to do. Just follow the steps above, and get yourself a new hair style! If you want to do something more fun, you can even add in some ombre hair weaves.