Wigs are very popular now, while purchase a human hair product, the biggest concern of wig users is "is the hair really 100% human hair? " "how do I know if the hair is 100% human hair? ". Some of the wig users may say I take it to my hairstylist, she/he saw or touched it and told me the hair is not human hair. Actually, see or touch has no scientific basis for this claim.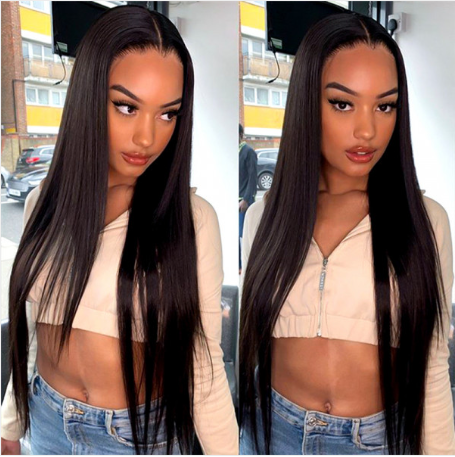 Just follow me and realize more about the human hair!
Firstly, you must know the differences between the 100% human hair and the synthetic hair.
As all regular wig users knew, 100% human hair are our naturally grown hair, so the quality and flexibility are very good, the hair looks healthy and bouncy, its service life is generally 1 or more than 1 year with proper care. While you put it on, it more breathable and flow with wind.
The biggest advantage of 100% human hair could be restyled, it is long lasting hair, wig users could enjoy different hair styles everyday.
Tips for restyle:
For unprocessed natural black hair:
it is recommend 160-180 Celsius degree or 320-360 Fahrenheit degree.
For #613 hair: 130-150 Celsius degree or 260-300 Fahrenheit degree.
(Want to know more about this, pls contact our email: tg@wigginshair.com)
On the contrary, synthetic hair are made from synthetic fibers, the hair are easily exists different problems such as matted or curled, even though with correct detangle or condition the problem still on, and the service life is only a few months. Because of the hair woven and heavy, so it will feels heaviness while wear it. Also, it can not be restyled or changed the hair original texture.
But the advantage of synthetic hair is the price cheaper than human hair.
If you doubt your hair, check it out as follows:
Here we prepared pieces of straight human hair from Wiggins Hair and synthetic hair from others, and test mainly by burning, just see the differences of the kinds of hair burning status:
Firstly, we tested the synthetic hair, while burning it, synthetic hair will with black and smelly smoke, smell just like burning the plastic bag, also the burnt part will matted together, it feels hard while touch it, also the matted part can not be crushed into ash.
If the burnt part hair looks same to this status, it is clearly that you got the synthetic hair.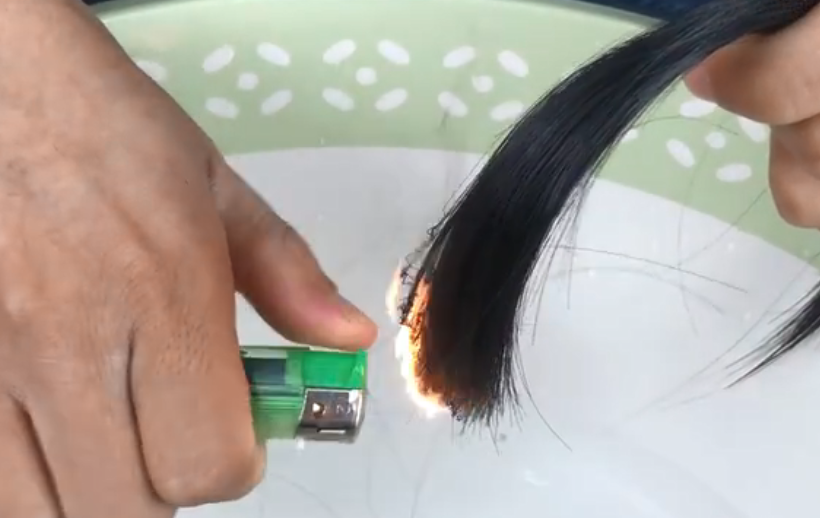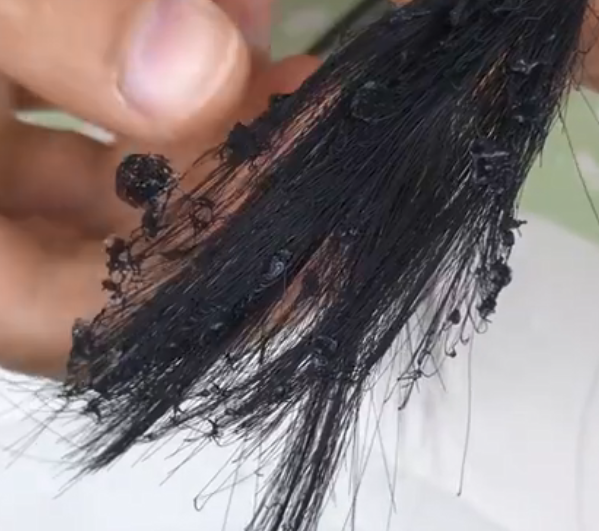 Secondly, we tested Wiggins Hair 100% human hair. Same way to burning it first, you will find 100% human hair burnt very quickly, smell doesn't like burnt plastic bag, it may with small matted, but this is not important. The most convincing evidence is to check the matted part, just use your fingers to rub the matted part, you will find the matted part easily become the ash.
If the burnt part without the black and smelly smoke, and the burnt part can be easily rubbed into ash, luckily, you got the correct 100% human hair.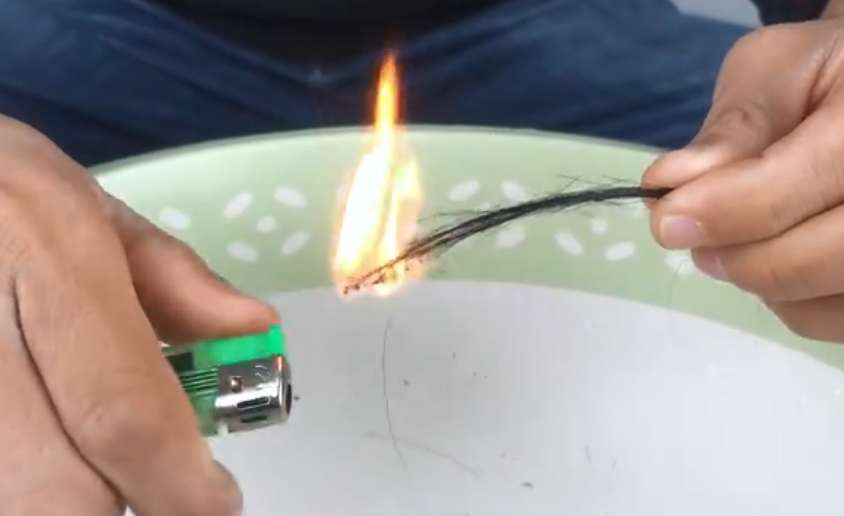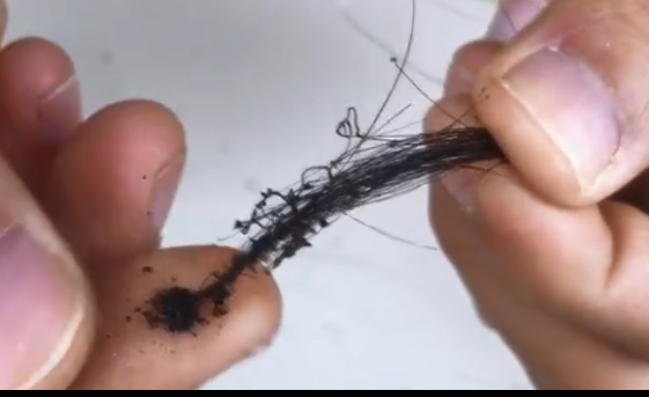 Anyway, while purchase a hair, pls consider your own needs first, synthetic hair may cheaper, but if you need it for daily use, 100% human hair better for you. Wiggins Hair care about beauty but we care more about our customer's health!
Considering to buy a 100% human hair now? Click Wiggins Hair official site here: https://www.wigginshair.com/