Do you want to have a gorgeous look in this hot summer? The best option is to wear a colored wig, that will not only make you more stylish, but also put you in a good mood. If you plan to dye your wig, high-quality human virgin hair is your best bet. Wiggins Hair have always provided 100% unprocessed 9 A grade human virgin hair, the quality of the hair is very high. So, we specifically shared the practical tutorial for dyeing a wig at home, hoping to help you!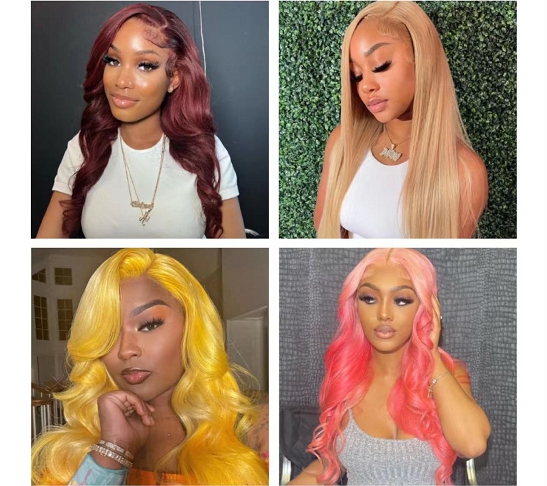 Important:
1. If you don't have the confidence to dye a wig, we strongly recommend that taking it to a hair stylist for better coloring effect.
2. Our hair has been lightly bleached when it is produced, so we don't recommend that you to bleach or light-colored wigs again to prevent serious hair damage.
3. Apply a thick layer of Vaseline to the frontal lace and parting lines before dyeing to prevent any accidental dye spills from staining.
4. Frankly, blonde hair is easier to color : https://www.wigginshair.com/613-blonde-wigs.html
Our hair is 100% human virgin hair which can be dyed to #27 easily, can't be lighter than this color. If you've already decided on your favorite color, start your work by following the tutorial on how to dye a wig!
https://www.wigginshair.com/wigs.html
Steps To Dye Your Wig :
Step 1: Preparation Before Dyeing
Since this is human virgin hair, you can use the same hair coloring tool to dye your wig. Don't use more than 20 V developer.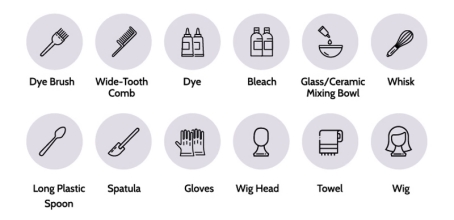 A wig
A wig head
T-pins
Hair dye and Developer
A plastic/glass bowl
Whisk
Gloves
Comb
Brush
Shampoo and conditioner
Hair dryer
Towel
Step 2: Comb Or Wash Your Wig
If the wig you want to dye is unused, you can dye it directly. If it's your used wig, you need to wash it before dyeing, but not with conditioner. After washing, dry completely with a hair dryer or let it dry naturally.
Step 3: Place The Wig Firmly
Use T-pins to fix the clean, dry wig on the wig head. Comb through the wig to remove tangles so that can be dyed evenly.
Step 4: Mix The Hair Dye Well
Put on gloves first to avoid staining your hands. Then mix the appropriate amount of dye and Developer evenly in a plastic/glass bowl. (Don't mix the dye with a metal bowl or spoon to prevent oxidative discoloration of the dye.)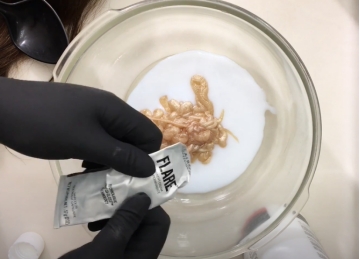 Step 5: Apply The Hair Dye to The wig
Apply the hair dye evenly with a brush to the wig. Be sure to have enough dyes to spread evenly on the wig to prevent uneven coloring. The hair dye needs to stay on the hair for about an hour. (Refer to your hair dye instructions for specific time.)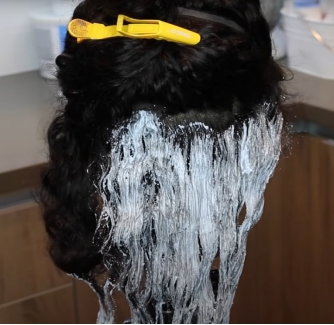 Step 6: Rinse The Wig After Dyeing
Rinse the hair dye off your wig with shampoo after dyeing until the water runs clear to keep your wig clean and shiny. It's best to apply conditioner to the ends of the hair.
Step 7: Dry The Wig Completely
Wipe the water off your wig with a towel first, then fix the wig on a wig head and let it air dry or dry gently with a hair dryer.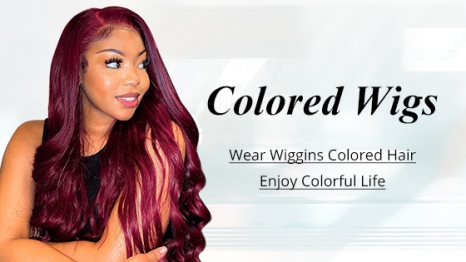 You can do your stunning hairstyle after the wig is dyed, colored wigs are sure to give you a variety of styles. Of course, we also recommend that you order colored hair directly from Wiggins Hair