The annual Black Friday sale is coming again. Are you ready?This is the biggest sale of the year, as a wig lover, do you feel confused by the various wigs in front of you and struggle to choose the right one? Here are four must-have Wiggins wigs for you to check out!
HD Lace Frontal Wigs Straight And Body Wave Wigs
The link is:
https://m.wigginshair.com/13x6-hd-lace-wigs-straight-and-body-wave-13x6-lace-front-wigs.html
As one of Wiggins Hair best-selling wigs, this human hair wig is very soft, comes with a natural wave, and looks elegant, it comes with a pre-plucked hairline to give a realistic look and ultra-thin lace to give a scalp. Whether you are an office worker or a student, this wig can let you fall in love. Wiggins Hair offers a variety of lace sizes, like 5x5, 13x4, and 13x6, you can also choose lace type, we offer transparent lace and HD lace. Currently, it's Black Friday Sale, the discount is the best of the year, don't miss it!
Loose Deep Wave Lace Front Wigs
The link is: https://m.wigginshair.com/26-40-long-wigs-loose-deep-wave-13-6-lace-front-wigs-for-black-women.html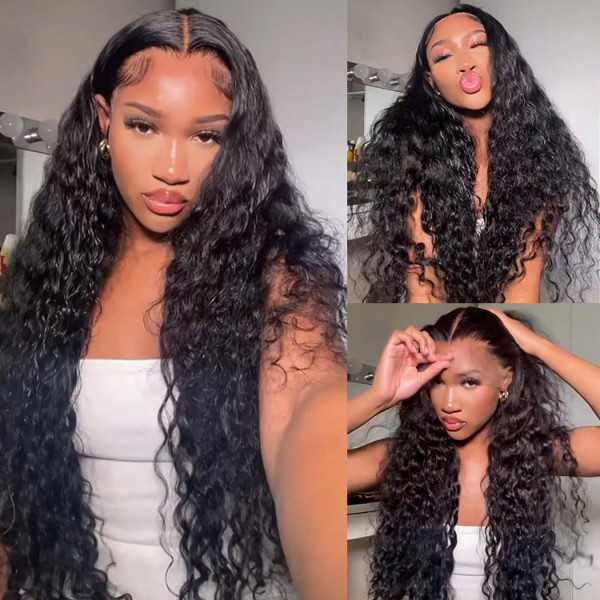 As one of the earliest hairstyles that we offer, the loose deep wave wig has always been the number one hot-selling wig on our website, not only because of its beautiful curls, but also because its curls can last a long time, which can last a year or more if you take good care of your hair. Many of our customers have bought this wig many times, We have received positive feedback that this wig is a lifesaver, if you have not tried this hairstyle yet, then you have found the most suitable wig to start with, do not hesitate, Black Friday Sale has started, the lowest price of the year is already here, don't miss out!
Wear And Go Wig-Glueless Body Wave HD Lace Wigs
The link is: https://m.wigginshair.com/wear-and-go-wig-glueless-body-wave-5x5-pre-cut-lace-closure-human-hair-wigs.html
This wig is very friendly for beginners, it comes with pre-bleached knots which give scalp, comes with a pre-plucked natural hairline, comes with pre-cut lace, and it's easy to take off and take on the wig. You can quickly and perfectly install this wig if you have bought several wigs, then this wig will save you time and make your life easier. Once this wig was launched, it was welcomed by many people. At present, there are two sizes of lace to choose from, one is 5x5, and the other is 7x4, the price is very cost-effective, please place an order as soon as possible.
250% Density Popping Curly Wigs

The link is: https://m.wigginshair.com/wear-and-go-wig-full-curly-glueless-7x4-pre-cut-lace-closure-wigs-14-20-inches-250-density.html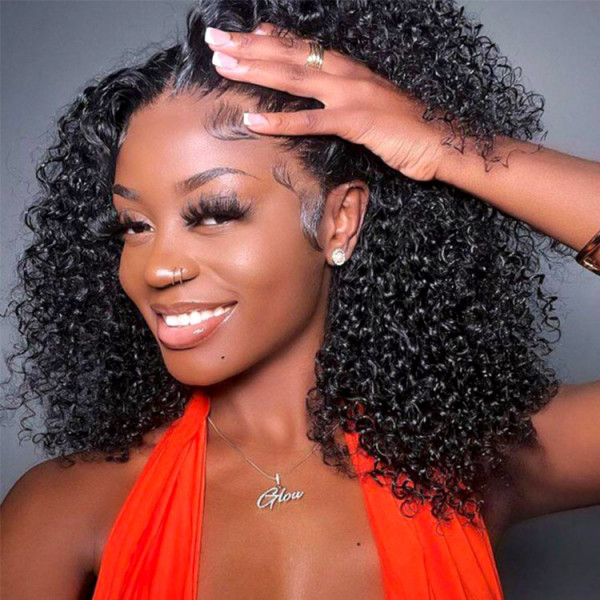 This wig is a bomb. If you are looking for a super full curly wig, we highly recommend this one. 14inch-20inch are available now, this curly hair is cute and lasts longer than any other curly hair, whether you are going from the kitchen to the living room or house to house. This is the perfect wig for Thanksgiving. You can simply part it in the middle, looking elegant and natural, or part it on the side to make it look more fashionable and create your style. This popping curly hair is very easy to take care of, you don't need a comb, just brush it with your fingers every day which can keep it in the best condition.
Here are the Black Friday discounts for you:
$10 Off Over $99, CODE: BF10
$30 Off Over $199, CODE: BF30
$50 Off Over $329, CODE: BF50
$70 Off Over $459, CODE: BF70
During the Black Friday Sale, Wiggins Hair offers up to $80 discount, all orders will can get a free wig with code: WIG! If you are planning to buy wig before Christmas, it's the best time now!