The annual Easter is here again. Have you figured out how to celebrate Easter? Preparing a new wig is essential, right? WIGGINS HAIR has already prepared you with an Easter Surprise – A Free Mystery Box! Are you curious? Come and take a look together!
Firstly, let's see the large discount coupons for Easter.
$15 Off Over $149, Code: E15
$30 Off Over $299, Code: E30
$50 Off Over $399, Code: E50
You can enter the coupon code at the checkout page and enjoy it.
For more coupons, you can check this link:
https://m.wigginshair.com/wigginshair-coupon-code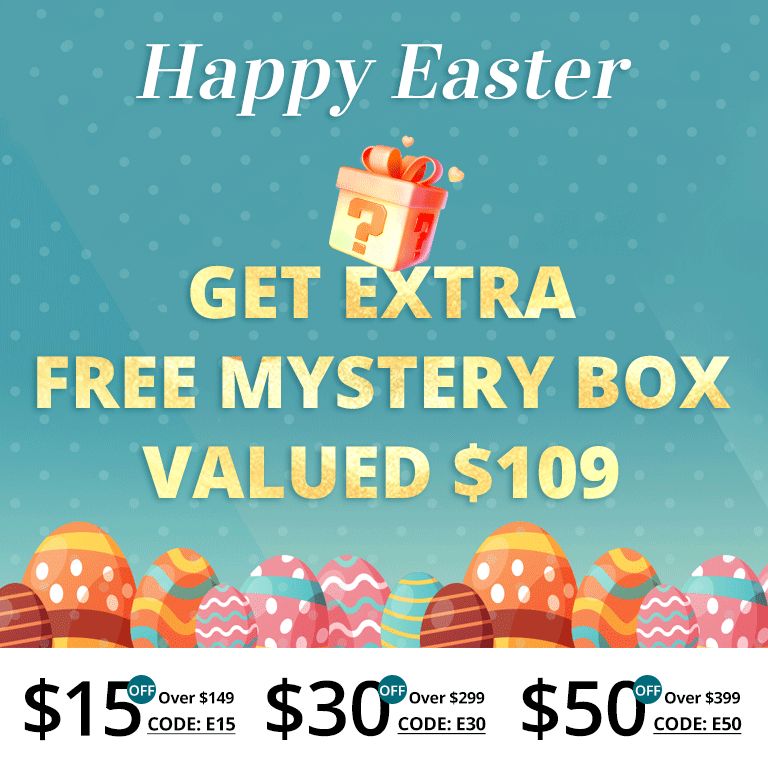 Of course, these large coupons are just preheating for Easter. The real surprise is that we give mystery boxes for free! Do you dare to believe it? As long as your shopping cart amount exceeds $299, we will randomly send you a mystery box worth $109! Don't miss it when passing by. Miss this time, wait for another year! You just need to add items over $299 to your cart, then the free mystery box will show in your shopping cart. Just check it out and you will get the mystery box.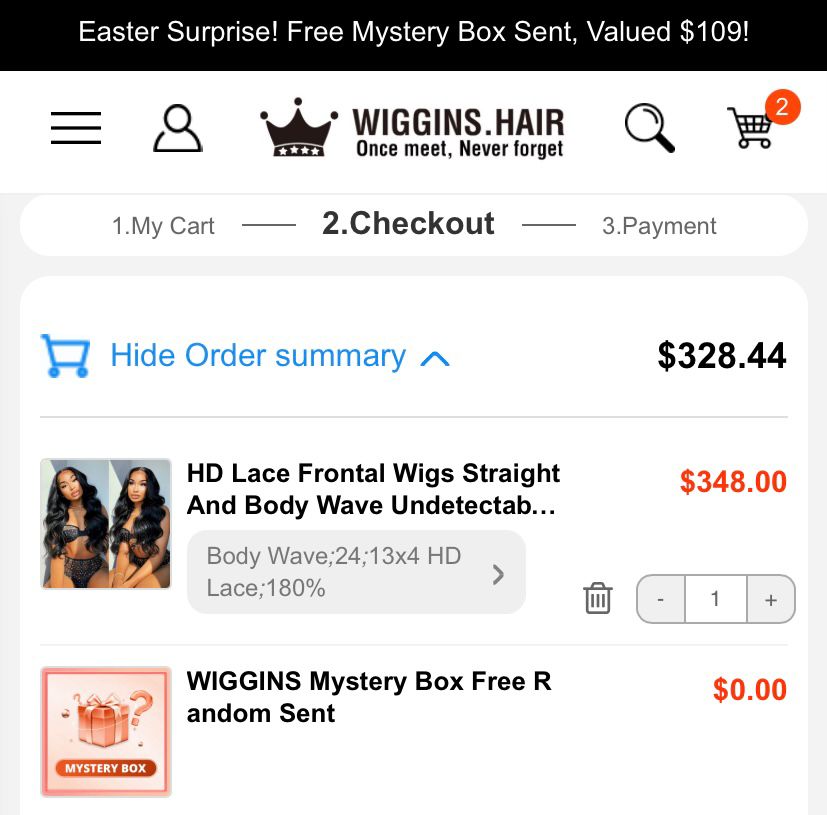 Want to know what is in the free mystery box? Is it a human hair wig, a cosmetic bag, or some mysterious surprise? Hurry up and place an order to reveal the answer! Absolute Value Surprise! Buying is earning!
Only want a mystery box? That's also okay. Just slide to the bottom of the link below, you can spend $69 to buy this mystery box. Only $69 to get items valued at $109. 100% high-quality surprise randomly sent. Come on, lucky girls!
For more details, please check this link:
https://m.wigginshair.com/special-promo-hair-hot-sale
After learning about this big Easter surprise, are you already eager to give it a try? Below are some popular wigs to recommend for Easter.
What is highly recommended is the best-selling HD Lace Wigs on our website.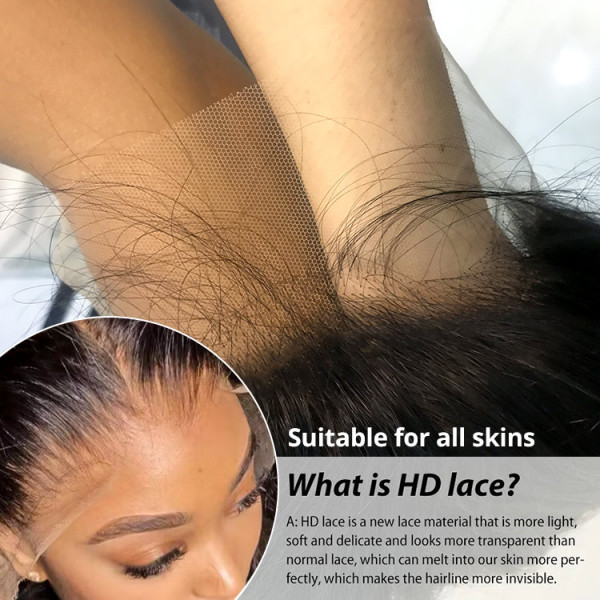 As we all know, HD lace is the best Swiss lace which has a high definition and is very soft and thin. Its biggest feature is that it can blend well with all skin tones. The hairline will look very real and natural with HD lace, just like it grows from the scalp. Girls who have never tried HD swiss lace wigs, please must try it. You will not be disappointed. There are several textures you can choose for HD transparent lace wigs, such as body wave, straight, loose deep wave, etc. We highly recommend HD 13x4 lace frontal wigs because you can also do a side parting. Don't hesitate, this is the best choice.

Besides, Wear and Go Wig is also an excellent choice.


How much do you know about Wear and Go wigs? Have you heard of it for the first time? It is a new kind of 5x5 Closure Wig, which means just takes 3 seconds for putting on and going out. Can't believe it and don't know the reason? Let me explain specifically. You can choose pre-cut lace or don't cut lace when placing the order. If you choose pre-cut lace, our professional hairstylist will help you cut the lace and pre-plucked the hairline perfectly. After you receive the hair, you don't need to do anything, just wear it and go. The wig is beginner friendly and you don't need to use glue since it's a glueless wig. This saves you time and is very convenient and fast. Extra $30 Off With Code: Glueless. Do you heart it? Shop now!

Don't forget you can get a free mystery box if your order is over $299. Limited time! If you have any questions, please feel free to contact WIGGINS HAIR customer service at tg@wigginshair.com. Wish you all a happy Easter!