Now is summer time! Are you happy for it? For most people, summer means sunshine, beach, swimming, and holiday... But for some people, summer is a special season because they are experiencing a important event in their life--Graduation. Whether you think it as an end or as an start, graduation is definitely something that worth celebrating!
To celebrate your graduation, we have a Big Sale here at Wiggins Hair! UP TO 51% OFF! You can input code "HAPPY" to get $5 OFF for any order! If you order 2 items together, you can enjoy extra 3% OFF directly! If you order 3 items or more, you will get 5% extra OFF directly!And that's not the end! If you order more than $299, we will send you a closure for free! Want to learn more? Then just keep reading!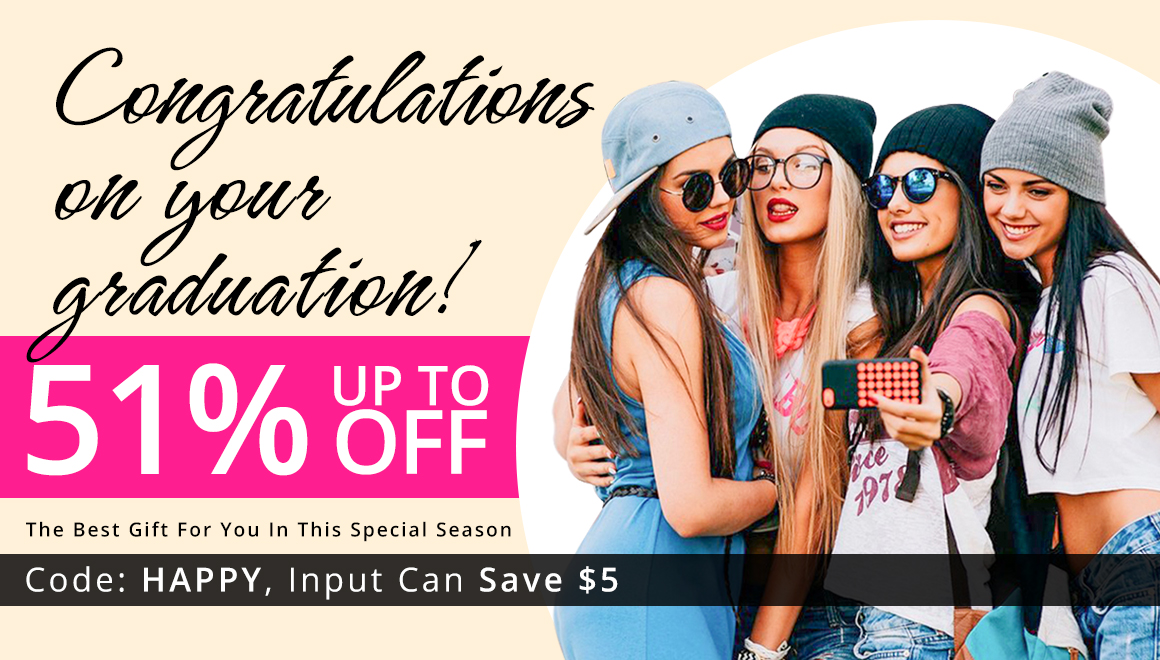 Do you prefer full lace wig or lace front wig? Full lace wigs can fit more hair styles, but lace front wigs are more affordable. If you want a deeper parting space, but don't have enough budget for full lace wig, then we have a perfect choice for you--our New Arrival 13*6 lace front wigs! They are pre plucked lace front wigs, with natural hairline and enough baby hair, these wigs can save you a lot of work. What's more? We have all the textures for you to choose! Body wave, straight, loose deep, natural wave, deep wave and kinky curly!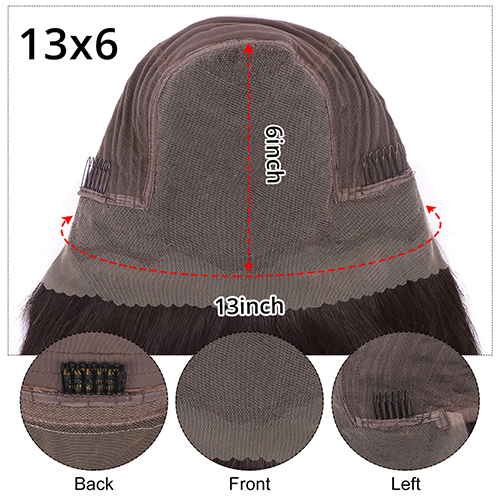 For all the wigs, we have a special sale! You can get 38% Off directly when buying any wig! And if you use the code "LOVEWIG", you can get Extra $8 OFF for any wig you are ordering.
New Arrival Lace Closure
Different people like different hair styles, and have different preference of parting their hair. To satisfy more people, we now have closures of different sizes to fit your different choices! New arrival 6*6 and 7*7 closures for people who like larger closure! And they all have various textures for you to choose. We also provide combination with bundles! You can start your trip here: cheap human hair bundles with closure.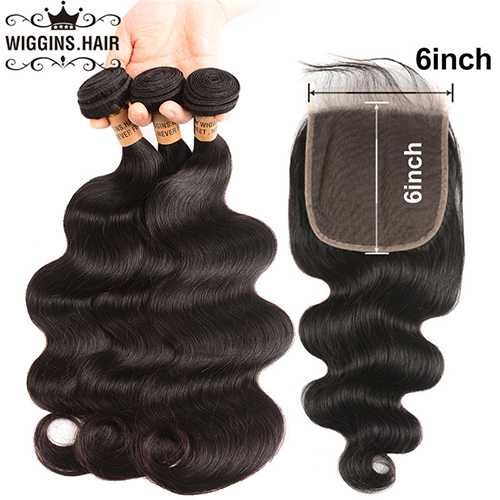 In a word
Happy graduation! Happy summer holiday! You are now in a watershed of your life, are you going to find a job? Or you decide to continue study for a higher grade? No matter what, I wish you have a bright future! To celebrate, we prepared a gift for you in this special season! Enjoy the Big Sale at Wiggins Hair!