Women's Day 2023 is just around the corner and what better way to celebrate than with a good Women's Day promotion? The specially customized promotion sale is the perfect way to show yourself and be more confident in WIGGINS HAIR. We have large assortment of Women's Day hairstyle to choose to help to make you and this day special.
Celebrate Women's Day!
International Women's Day falls every year on the 8th of March. This special day is now celebrated globally, with people uniting together to celebrate women's rights, equality and also their achievements.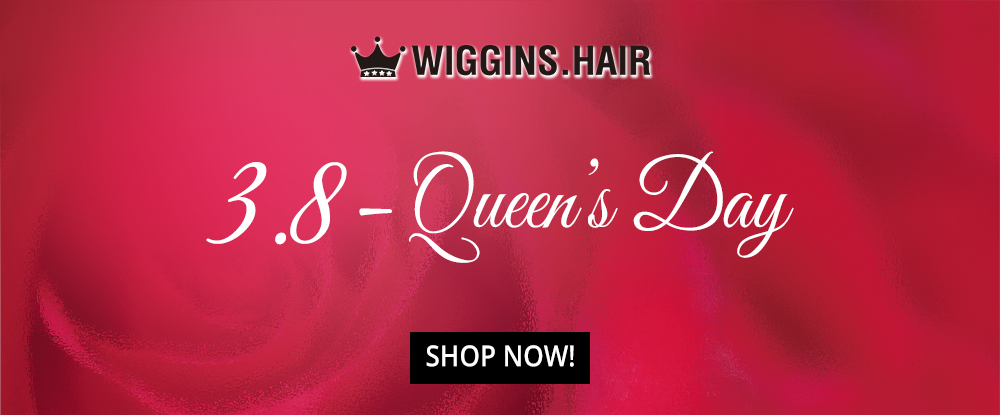 At WIGGINS HAIR, everyday is a important day thanks to our customers. WIGGINS HAIR 2023 QUEEN'S DAY human hair sale will begin. We will provide the biggest discount 10% off for most of the hair products. Grasp the chance and find the best price for your favorite wig. For more details at https://www.wigginshair.com/
WIGGINS HAIR Women's Day Hair Big Sale 2023
3.8 Queen's Day
Up To 80% Off
Extra 6%-10% Off
Double Points + Free Wigs+ Free Gifts
Go now and Take one
Be My Queen
The price of some products up to 80% off. And there has special extra 6%-10% off. If you purchase at this time, you can also get double points, free wigs and free gifts.
Jut go now and take one. To be your own queen.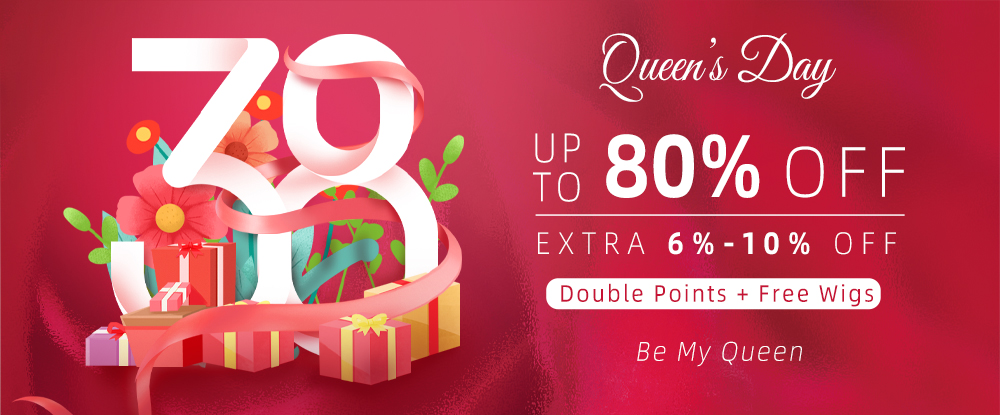 Coupon off:
HD Wig, 10% Off, Code: HD
All Wigs, 8% Off, Code: Q8
Site-Wide 6% Off, Code: Queen
≥2 Items, 10% Off, Code: Q10
(If you purchase two wigs or more, you will enjoy the 10% off and the code: Q10)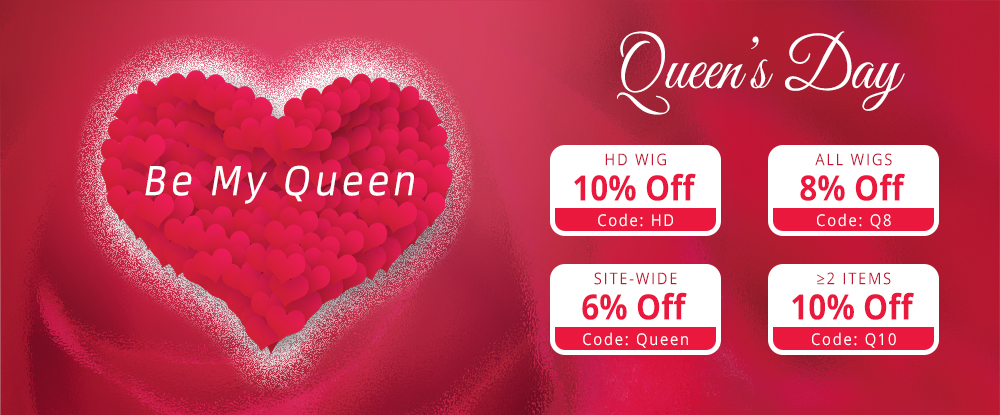 You Deserve The Best And Happy Queen's Day!
No matter what is your plan for your own day, WIGGINS hair prepare the special gift for you. We have lots of hair ideas to help you make the most of this opportunity! Sexy, cute and gorgeous are the definitely hair trends when it comes to Women's Day.
You find the answer here. Don' miss this chance!
A Big Surprise For You!
1. Buy One Get One and Wigs under $200
If you buy one wig, you will get an extra free wig. And we have the flash sale very day. It is under $200 with high quality and low price.
100% human hair looks most natural and feel well. While they maybe more expensive, but they are also more durable with proper care. It can last more than one years. They are remarkably soft with a shine. If you need more inspiration for your hair look on Women's Day. You can choose what you want in WIGGINS Hair.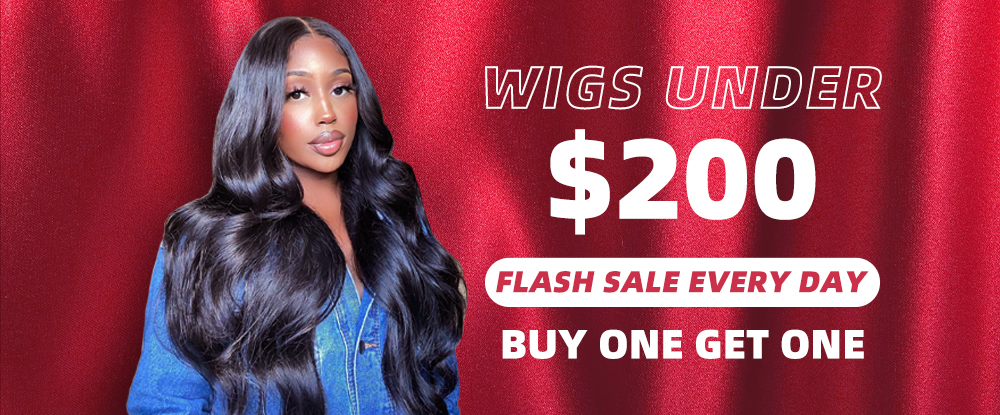 2. The most popular Loose Deep Wave Wigs
Loose deep wave is our most popular texture all the time and it is always hot in our website. We have sold many many orders. If you like curving hair, just try it. You won't disappointed.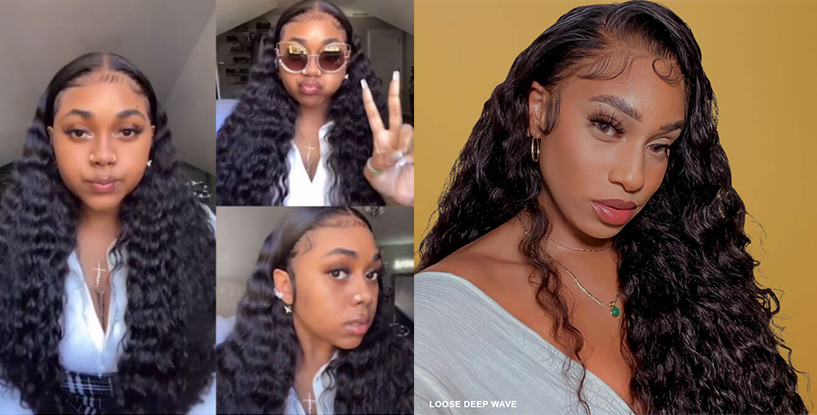 3. HD Lace Wigs
HD lace is our top quality transparent swiss lace. It is lighter and thinner with invisible knots. And it also matches all the skins. The lace can be blended well into your skin.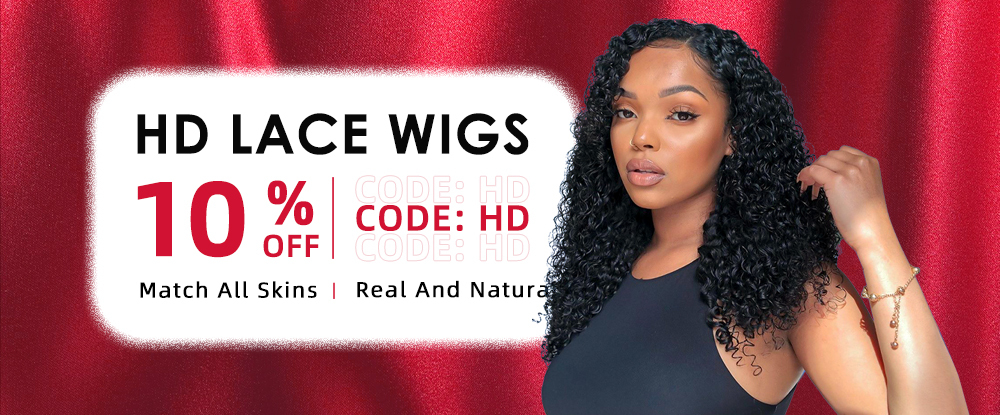 4. U/V Part Wigs
We have the U/V Part wigs in kinky straight, straight, body wave and loose deep. It is no lace, no gel and no leave-out. 100% unprocessed human virgin hair. It can protect your hair very well and is easy to wear and care.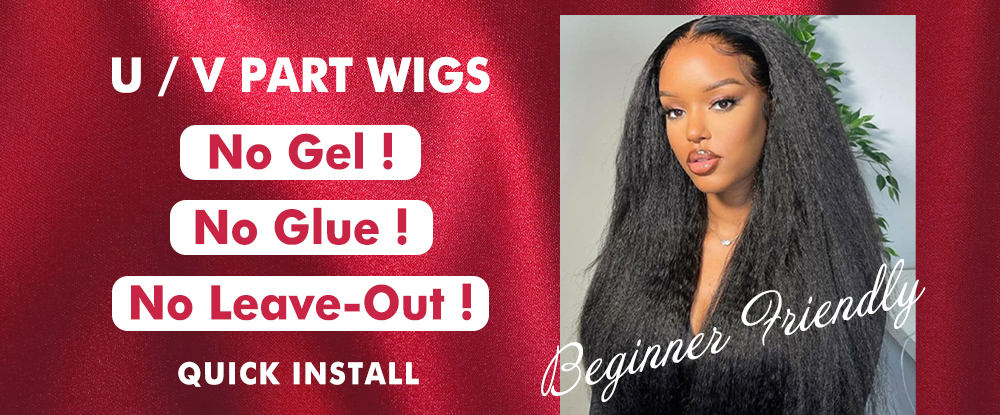 Why Choose WIGGINS HAIR?
You can always find what you need at WIGGINS HAIR. We respect every customer's choice. Whether you buy or not, we will give you the best service and try our best to help you. This maybe where you start buying your first wig, but we won't let you stop here. That's what we've been working hard to pursue.