The year of 2022 has been over, 2023 New Year is coming. As a Chinese saying goes: A year's plan begins in spring. People will summarize the gains and shortcomings of the past year and make a new plans for the new year. No matter how the past year has been, the New Year should deserves a new start, a new look, appearance and style.

Maybe Wiggins Hair can't offer all of what you need, but they have you need mostly: all kinds of wigs and hair.
Firstly , don't miss Wiggins Hair New Year Big Discount as the blow shows that:
$10 Off Over $99, Code: NY10
$20 Off Over $199, Code: NY20
$40 Off Over $299, Code: NY40
$50 Off Over $399, Code: NY50
HD Wigs 10% off, Code: HD
All Wigs 10% off, code: WG10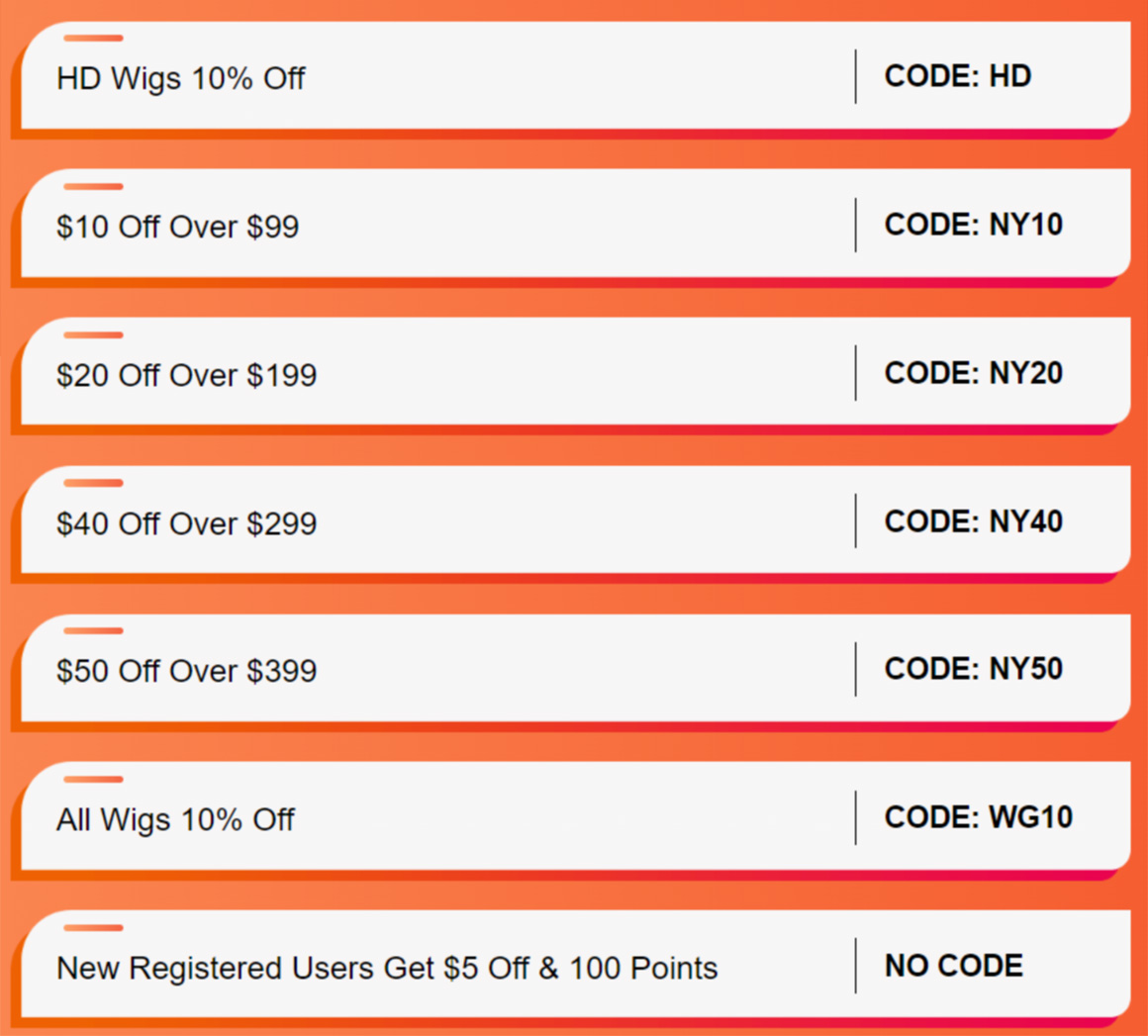 Secondly,
Wigs are becoming more and more popular, that's because there are various advantages of wearing a wig. It can secures your original hair from damage. Particularly it protects hair from heat, styling and coloring. It is can actual method to change your appearance entirely. And it also provides self-confidence to women who struggle with shedding disease.
You can choose your favorite from Wiggins Hair store:
The texture: straight, body wave, loose deep, deep wave, curly and natural wave, kinky straight
The color: Natural black and colored hair, also can be customized based on your needs and requirements.
Lace size: 4x4, 5x5, 6x6, 13x4 and 13x6 lace wig, full lace wig, headband wig and Upart/ Vpart wig.
4C Edge Hairline: Flawless Melt Ultra Natural; The most realistic looking; extra $59 off, code: 4C
Wear & Go Wig: 100% Glueless wig; Pre-cut lace; Quick and easy; Extra $30 off, code: Glueless

Thirdly, for some of people , they prefer side parting, because it can help to frame the face and transform overall look. If you have previously had a middle parting, changing to side parting, you can choose our lace wig, lace closure wig for slightly parting, lace frontal and full lace wig for more parting. And more texture and color are available for you.

Wiggins Hair store developed many new style wigs in order to meet needs of most of our customers. It is perfect for many occasion, whether that's when you're relaxing at home, going to work or attending a more formal occasion.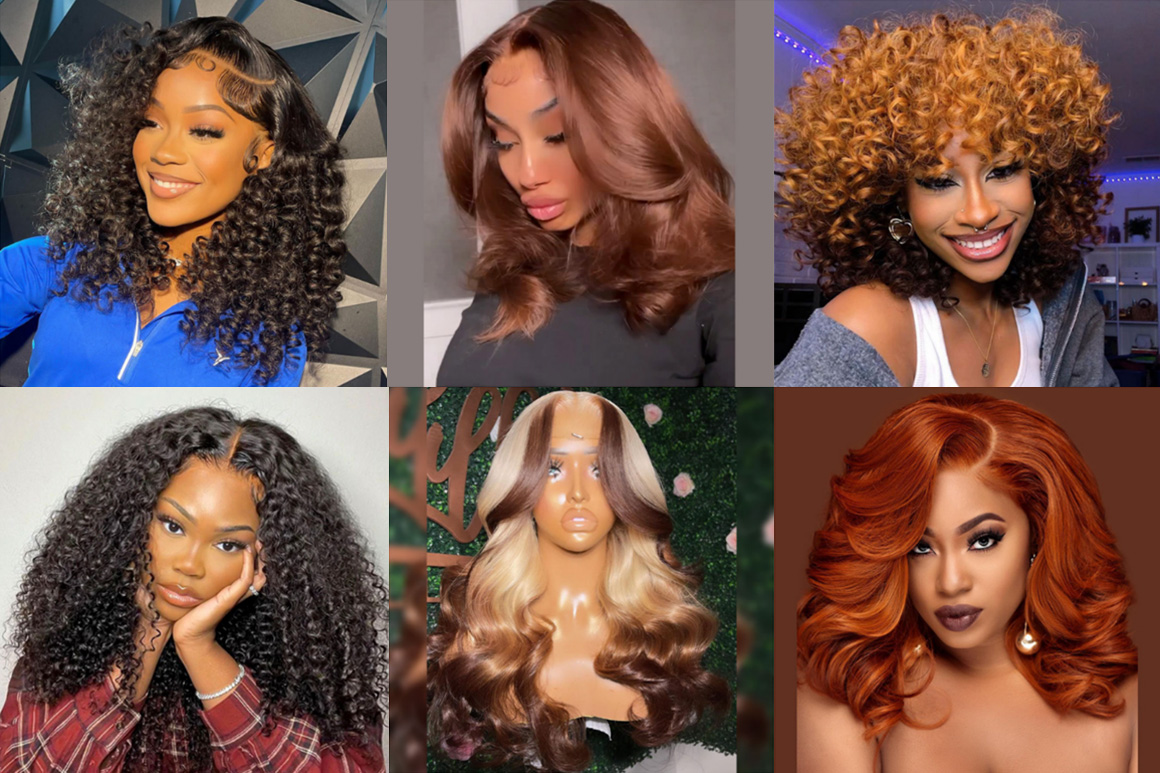 It is the start of a new year and there is no better way to step into 2023 than with beautiful new hair. Whether you pursuit a new wig hair style, or like to keep up with the latest trends, Wiggins Hair is here with your favorite natural looking wigs and hair style for 2023, alongside the most gorgeous hair colors. Once you have decided on which style and color of hair you love the most for this year, why not visit our store: https://www.wigginshair.com/ to make sure that your wig is comfortable every day!