Hey girls, Valentine's Day of 2021 is coming soon.
In 270 AD, the Roman Saint Valentine was executed, and this day was designated as "Valentine's Day" by future generations. Valentine's Day has now become a famous romantic holiday all over the world. Men and women will send gifts to each other to express their love on this day.
So, do you want to wear a beautiful wig for a date on Valentine's Day?
Our website now has a Valentine's Day promotion. I have a few products I would like to introduce to you.

1.Loose Deep Wave 13*6 Wig
Loose Deep Wave wig is the best seller on our website, and many ladies love it. It is pre plucked, baby hair, and very easy to style.
Most importantly, this texture itself is really beautiful and will looks good on young woman. If you like deep parting, Loose deep wave 13*6 wig must be your best choice! I highly recommended‼
Code: LOOSEDEEP (Extra 7% for Loose Deep)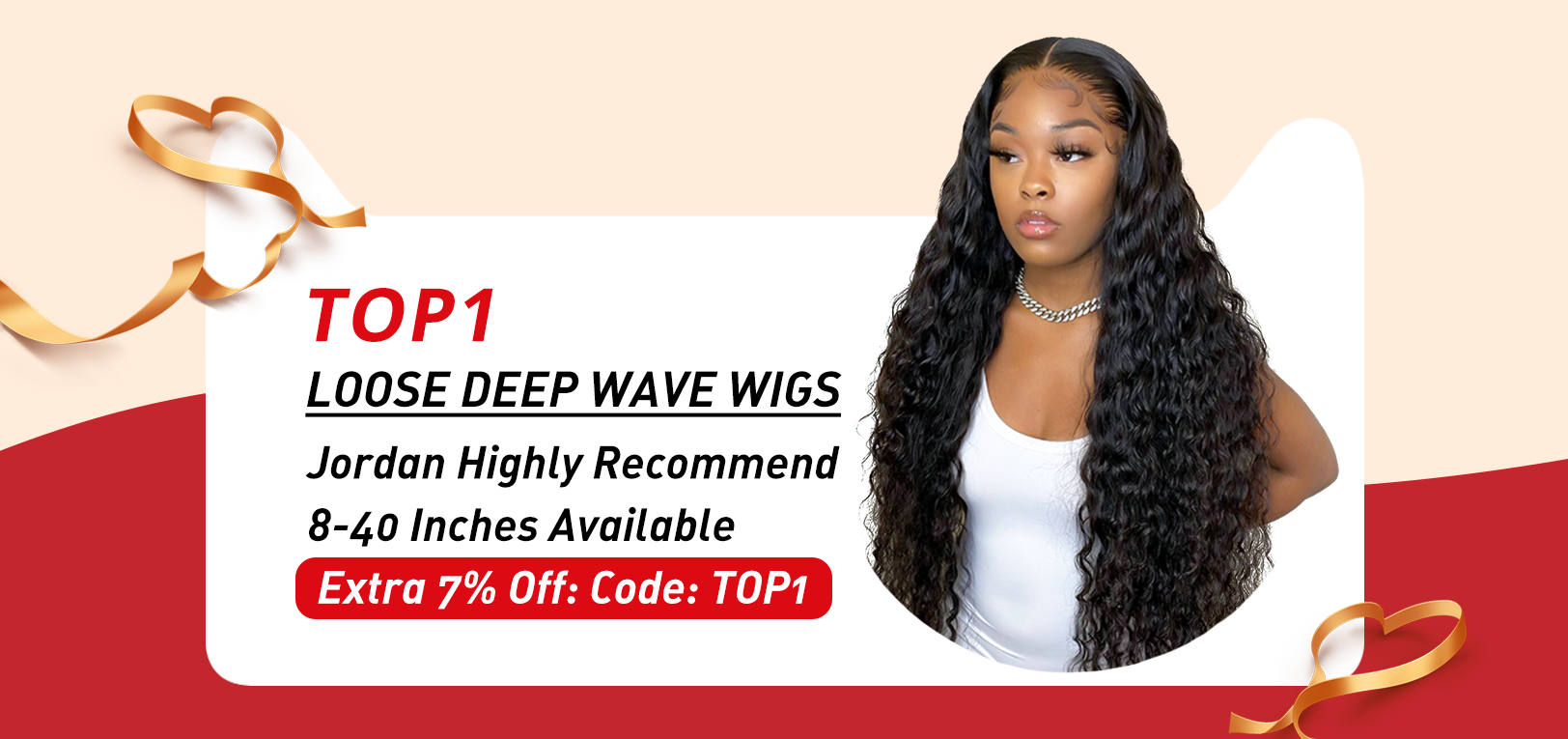 2.Highlight Wig
If we mentioned colored wigs, what color do you think of first? my answer is Piano, #17. ABSOLUTELY LOVE THIS COLOR! If you want to get unique beauty on Valentine's Day, you can choose highlight wigs. Trust me, you will looks GORGEOUS if you wear it.
Code: COLORWIG (Extra 6% Off for highlight wigs)

Good news! In addition to straight and body wave, our HD wig now also have other texture. Girls can choose different texture according to their needs.
HD lace is undetectable invisible lace, match all skin types, it will give you a more natural look. You can wear it for your Valentine's Day date!!! and if you're a boy, you can purchase and send it to your girlfriend, it will be a nice gift.
Code: HD (Extra 7% Off for HD Lace Wigs)

Notice :
Chinese New Year is coming soon, and we will have a 7-days holiday.
If you want to receive your hair before Valentine's Day, we suggest you place an order before February 3, your hair will be shipped out before the holiday.