Black Friday Crazy Sale (Cooperate With Paypal)
Up To 39% Off
1 Item, 5% Off, 2 Items, 7% Off
199-12 399-26 599-40 999-100
Free Gifts Come With All Orders!
Pay On Nov.27th-Nov.29th
Over $99, Get Value $20 Gift Pack
Over $299, $20 Gift Pack + Free Wig (8 Inches)
Over $499, $20 Gift Pack + Free Wig (10 Inches)
Over $699, $20 Gift Pack + Free Wig (12 Inches) Black Friday
Shocking Price
+ $35 Get a Bob Wig (12 Inches)
+ $50 Get a Ponytail (20 Inches)
+ $70 Get a Headband Wig (16 Inches)
Lowest Price In Bonus Buy, You Can Choose Them At The Checkout Or Shopping Cart Page
Black Friday, an informal name for the Friday following Thanksgiving Day which has been regarded as the beginning of the United States Christmas shopping season since 1952.
It is said that this may be linked together with the idea of Santa Claus parades. Parades celebrating Thanksgiving often include an appearance by Santa at the end of the parade, with the idea that "Santa has arrived" or "Santa is just around the corner" because Christmas is always the next major holiday following Thanksgiving. Even the department stores would use the parades to launch a big advertising push. As time goes by, it just became an unwritten rule that no store would try doing Christmas advertising before the parade was over. Therefore, the day after Thanksgiving became the day when the shopping season officially started.
13*4 Lace frontal wig VS Lace part wig
We've already introduced the difference of the full lace wigs and the lace frontal wigs before, if you still wanna see it, plz click this link https://www.wigginshair.com/blog/Full-Lace-Wig-VS-Lace-Frontal-Wig-Which-is-Better/
And now cause the C-19, we have been experiencing the shortage of the lace. So lace part wig come ladies!There is not that much difference about these 2 type wigs.
1.Cause both type hair is 13*4, so the versatility Parting is still the same. The point is that the lace part wig can only do the middle part, but which also is the normal one in daily life.
2.The more lace area the more expensive the hair, so a lace part wig is the first choice if you have a money saving plan.

Highlight Wig
We all want to be the special one no matter what aspect of life, even the hair right? Let's try a highlight wig, put a final touch on after you dressed up!
The #017 color with a special headband!
The first amazing point of a headband wig is we can looked different for each day.
Secondly, Saving a lot time to ware a wig if you do not have that much more time.
Lastly, headband wig is also a money saver, which is more inexpensive than a lace wig.
So ladies just choose this wig!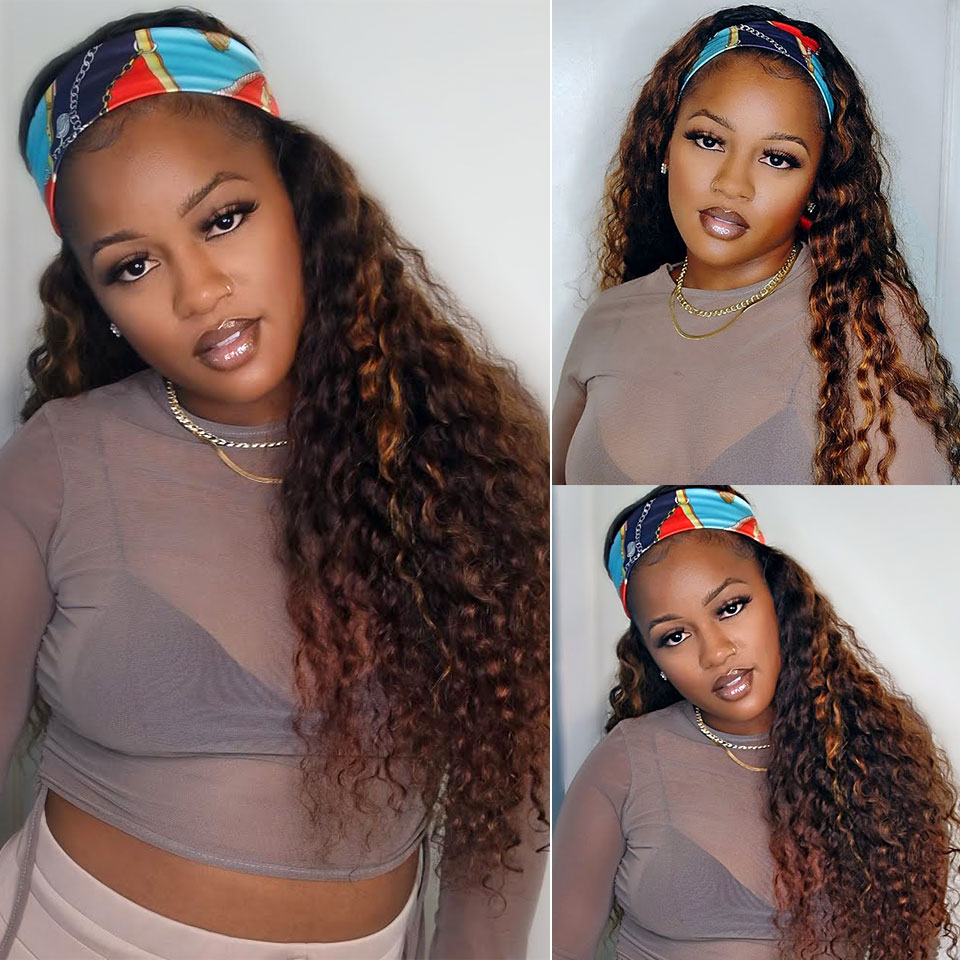 #017 Lace frontal wigs!
If you are still a loyal lace lover, then a 13*4 lace frontal wig will cause no issue. If you also want show some highlight point, then a #017 color lace frontal wigs is the one! With a 13*4 lace, you can do middle part or left-side part or right-side part, and different ways shows different feel.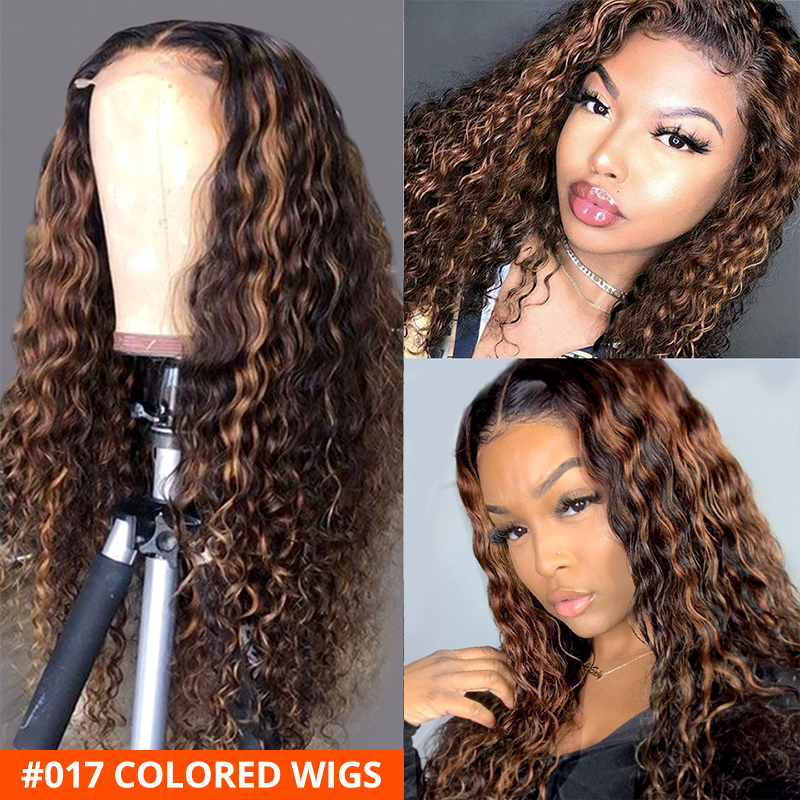 Seize the chance to save money to buy more other stuff you want!
Black Friday with the lowest price ever in a year!