Body Wave hair is a favorite product for many women around the world. The curls of the Body Wave looks more relaxed. If you are not satisfied with straight hair and you are interested in curls, the Body Wave will be your first choice. It is ideal if you love simple hairstyles. It's super easy to maintain, doesn't shed a lot, and you can color. This link is to all Body Wave products on our website.
https://www.wigginshair.com/body-wave-wigs.html
Body Wave has always been a very good texture sold by WIGGINS HAIR. The lace area is available in 4x4, 5x5, 6x6, 13x4 and 13x6. If you like a particularly large area of lace, you can choose 360 or Full Lace. Of course, you can also choose Headband Wigs or U/V Part Wigs. What type of wig to choose is up to you. You can freely choose what you like.
The Body Wave also has a huge selection of colors. If you like natural black, please buy this product below and we will give you 1 Free Random Wig (8''-14''). That means you only pay for one wig, but you get two wigs. This is very pleasing.
https://www.wigginshair.com/13x6-hd-lace-wigs-straight-and-body-wave-13x6-lace-front-wigs.html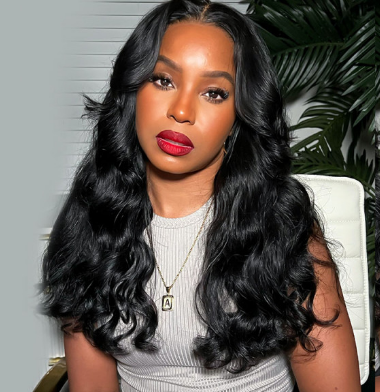 If you want to try colored wigs, Highlight, #8, #613, #27, #99J, #4, #Ginger, #Orange are all very good choices. You can choose the color you want to try yourself. Writing here, I would like to recommend some Body Wave COLORED WIGS to you. These wigs are so pretty! Hope you will like it!
1. WIGGINS Ginger Brown Highlight Lace Front Wigs Human Hair Brown Wig With Ginger Highlights
This color is perfect for fall, you can choose from 14-28 inches, and can use a $30 coupon. Code: NEW
You can wear this wig on the street this coming Halloween too. If you order now, you will definitely receive it before the holiday.
https://www.wigginshair.com/wiggins-ginger-brown-highlight-lace-front-wigs-human-hair-brown-wig-with-ginger-highlights.html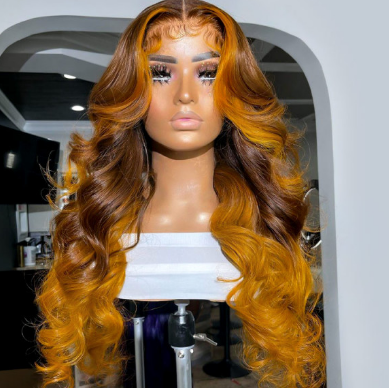 2. WIGGINS Body Wave 4/613 Brown Wig With Blonde Highlights Lace Front Wigs
This is our new product as well. I personally especially like this color, it is perfect for elegant and beautiful ladies. You can wear this wig on various occasions. This wig will make you look amazing! This color is a perfect match for Body Wave! It's indescribable how beautiful it is!
https://www.wigginshair.com/wiggins-body-wave-4-613-brown-wig-with-blonde-highlights-lace-front-wigs.html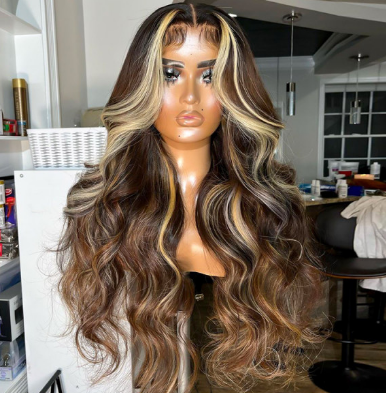 3. Colored Wigs #27 Honey Blonde Wigs Human Hair Lace Front Wigs Glueless Wig
If you think the blonde is too light, try color 27! This color is also suitable for fall and will make you look more vibrant. Whether you go to work or meet friends, it will look great. I found that no matter what color it is, it goes very well with Body Wave, which is probably why this texture is so popular.
https://www.wigginshair.com/colored-wigs-27-1b-27-1b-4-27-human-hair-lace-front-wigs-glueless-wig.html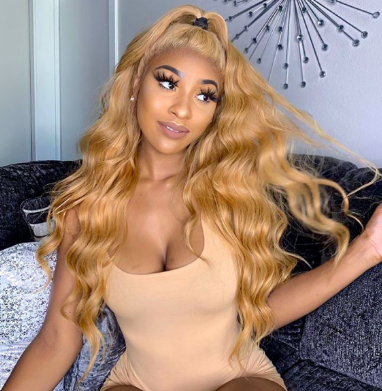 The Body Wave looks more stylish and can be worn with many styles of clothes. This texture is more changeable and suitable for many places. Not only for young people, but also for the elderly. Body is very popular and fashionable and is the first choice for women. I hope everyone can buy a wig that suits them and they like! Because this is a very joyful thing!