Spring is coming and everything is starting to come back to life. Wiggins Hair store also have a lot of new wigs, one of the best selling wigs is wear & go wig. Why did everyone choose to buy this wig? This blog will Introduce the three reasons for choosing wear & go wig.
1. 100% Glueless Wig
A lot of wigs requires glue to secure the lace on the forehead to make the wig more secure, this will not only give us a foreign body sensation in the forehead, but also cause a little damage to the lace, So it is necessary to buy a glueless wig. Our wear and go wig is 100% glueless wig, you don't need to add any glue to the forehead lace at all, no glue no gel no worried about allergic, there is black elastic band is sewn into the back of the wig cap to help hold it in place, you don't have to worry about the wig being loose or moving.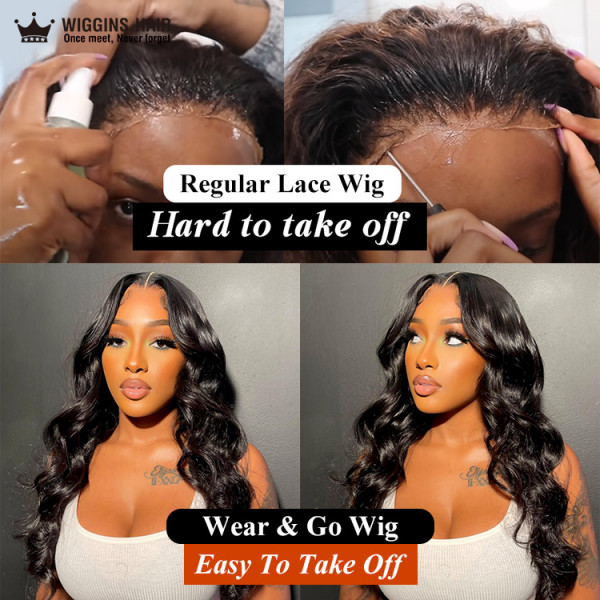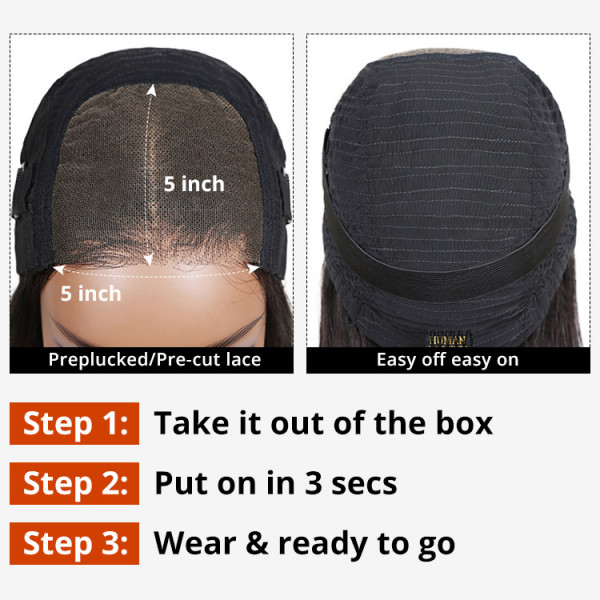 2. Pre-Cut Lace
Lace wig is usually a bit difficult for wig beginners, as you have to cut the lace off by yourself, if you don't have the skills you can't cut the lace properly and your hairline doesn't look natural. Our wear & go wig is pre-cut lace wig, we have already help to cut the lace, the hairline looks very natural, you don't need to do anymore of the lace, just put wig on your head.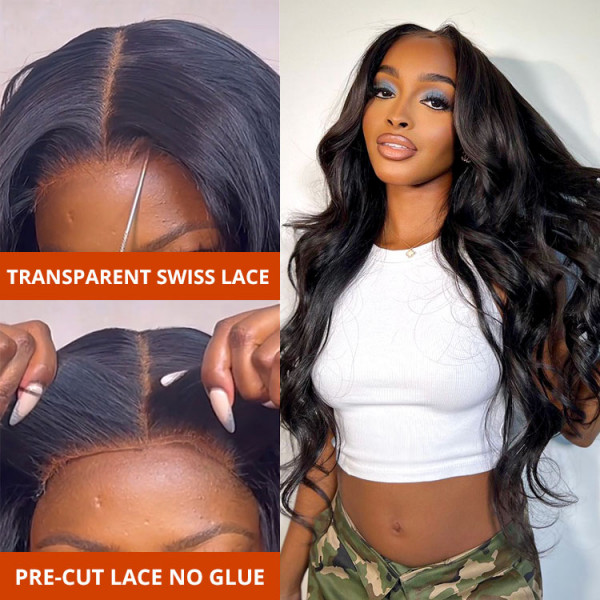 3. Quick and easy to install
The common wig installation process is a bit complicated, may take more than 10 minutes. Our wear & go wig only need 3 second to install,it is very quick and easy. After you received the wig, take it out of the box, just put it on and adjust it, and walk out the door without any extra steps, it's also very easy to take it off when you get back! It's really perfect for wig beginners, no skills needed, so convenient!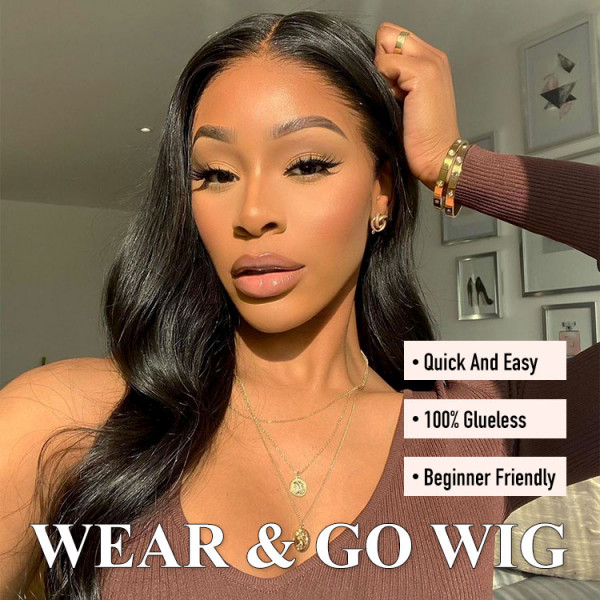 Wiggins Hair's wear & go wig is selling very well, we have many kinds of this wig, suck as Silky Straight, Body Wave, Curly, Deep Wave and Loose Deep Wave 5x5 Lace Closure Wigs. And the lace of this wig is transparent, it is very invisible. This wig has 10-32 inch length to choose, there must be a perfect length for you!
The price of our wear & go wig is very favorable, you can enjoy 50% Off + Extra $30 Off(discount code Glueless), after the coupon is used up, the price will go down a lot. If you don't have a big budget, but want to have a nice wig to welcome the arrival of spring, so let's buy wear & go wig, this wig is excellent quality and reasonable price, you can click this link https://www.wigginshair.com/wear-go-wigs.html go to wear & go wig website page.
At the same time, we have a lot of other new arrival wigs , these are very beautiful, must not miss!