To achieve a flawless finished wig look, it usually takes a lot of time for wig wearers to do a set of preparatory work before installing a wig like plucking, bleaching and wear wig cap so no,and embellishing work such as apply conceal or foundation after installation,which is not only time-costing but also needs skills.
For beginners, it means to much work and requirement for professional technique will be a big challenge for them.
So here is fake scalp wig invented benefiting for beginners as well as "lazy girls". A large amount of work is pre-done and subtly incorporated into this wig by factories to let you do nothing for it while just throw it in and go out.
What's fake scalp wig?
Fake scalp wig is a upgrade version of regular lace wig. It's very similar to lace wigs but yet delivers a more natural looking by creating an illusion that hair just grows out from your own scalp .
There is breathable &thin fake scalp material embed underneath the layer of lace on regular lace wigs to place the same function as wig cap, and also mimic the color of human skin. Therefore, it gets rid of the need for a stocking cap or gluing the wig cap down between your lace wig and natural hair.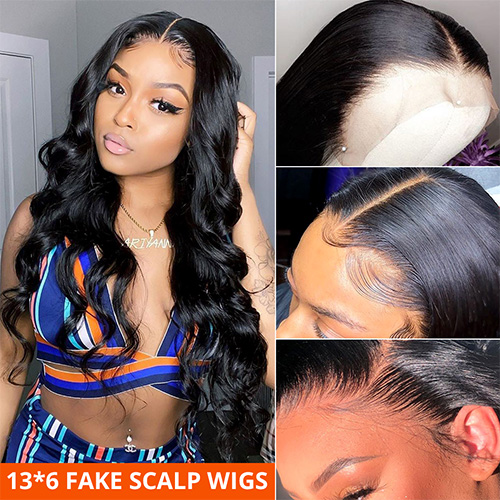 More details of fake scalp wig from wiggins hair
1.WIGGINS hair fake scalp wig collection are made from premium human hair.

2.Multiple Fake scalp space available for 4*4, 5*5, 6*6 and 13*4, 13*6 are for your more requirement and selection.

3.Soft and thin swiss lace contributes to a more easy and seamless meltdown.

4.There are three combs and adjustable strap to ensure a comfortable and snug fit.

5.Pre-plucked front part makes your hairline look more realistic and also save your time to pluck again.

6.Pre-bleaching design serves as a core of fake scalp wig, emitting your hassle of appearance of grid on your exposed parting line.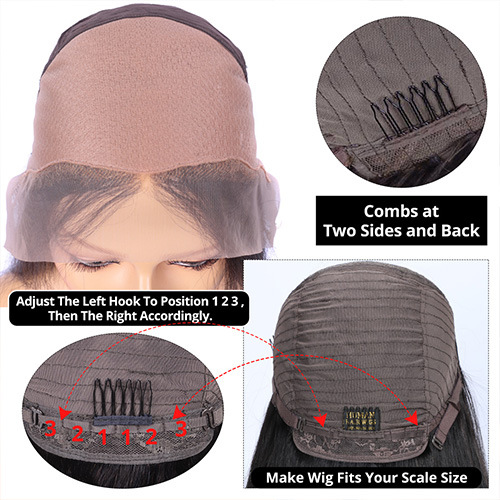 Welfare for new wig wearers & "lazy girls"
1.No plucking needed

2.No bleaching needed

3.No wig cap need

4.No foundation needed

5.No fake scalp needed

6.No cornrow needed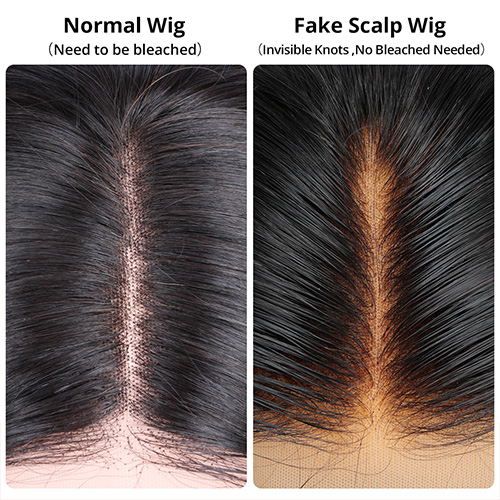 Fake scalp wig, definitely a beginner friendly wig. If you just start wearing wig, ready to try wig, or struggle wearing lace wigs by sophisticated process. As a perfect replacement for lace wigs, it's highly recommended as it not only delivers a flawlessly realistic look, but also requires your effortless work. Make your beauty easier, don't hesitate, check now!