Hi girls,after you got a beautuful wig,you know how to wear it,brush it and store it.That's the basics of wearing a wig and a great start.However, when a wig is worn for a little long time, it will take the dust and smell from the environment, so it is necessary to wash your wig regularly. But do you know how to wash your wig?This blog will tell you how to wash your wig.
Here are the steps of how to wash your wig. Let's go on!
1. Put the wig on the wig rack,gently detangle the hair with your hands, detangle the wig before wash it will make the wig cleaning is more comprehensive and thorough.Then apply some conditioner or morocco oil evenly over your wig by your hand, Let it sit for 15-20 minutes to soak up the conditioner or morocco oil.One thing to be aware of is please do not use any water during this process.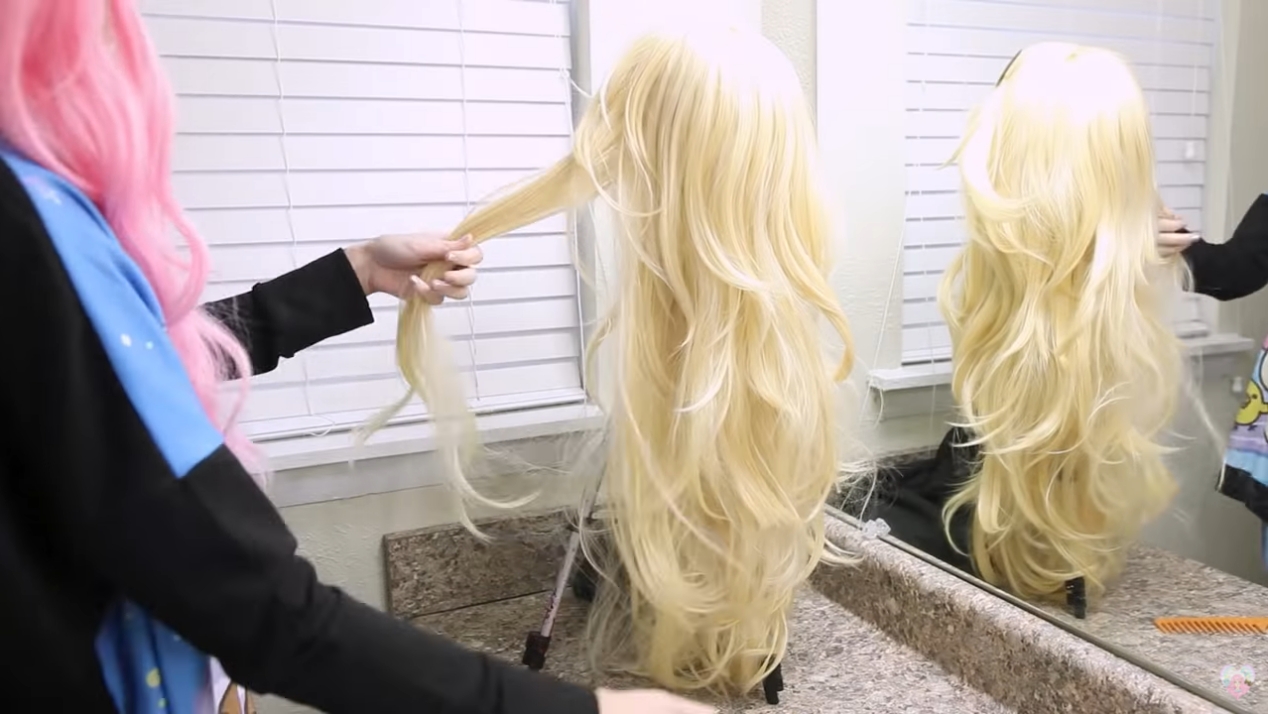 2. To start off,you need to some kind of moisturizing shampoo for human hair.Then pour the proper amount of shampoo into water in the sink,please note that the water must be tap cold water, not warm or hot water.The next step is to put the wig in water and gently wash it with your hands do not approach hair abrasively,make sure that it completely submerged.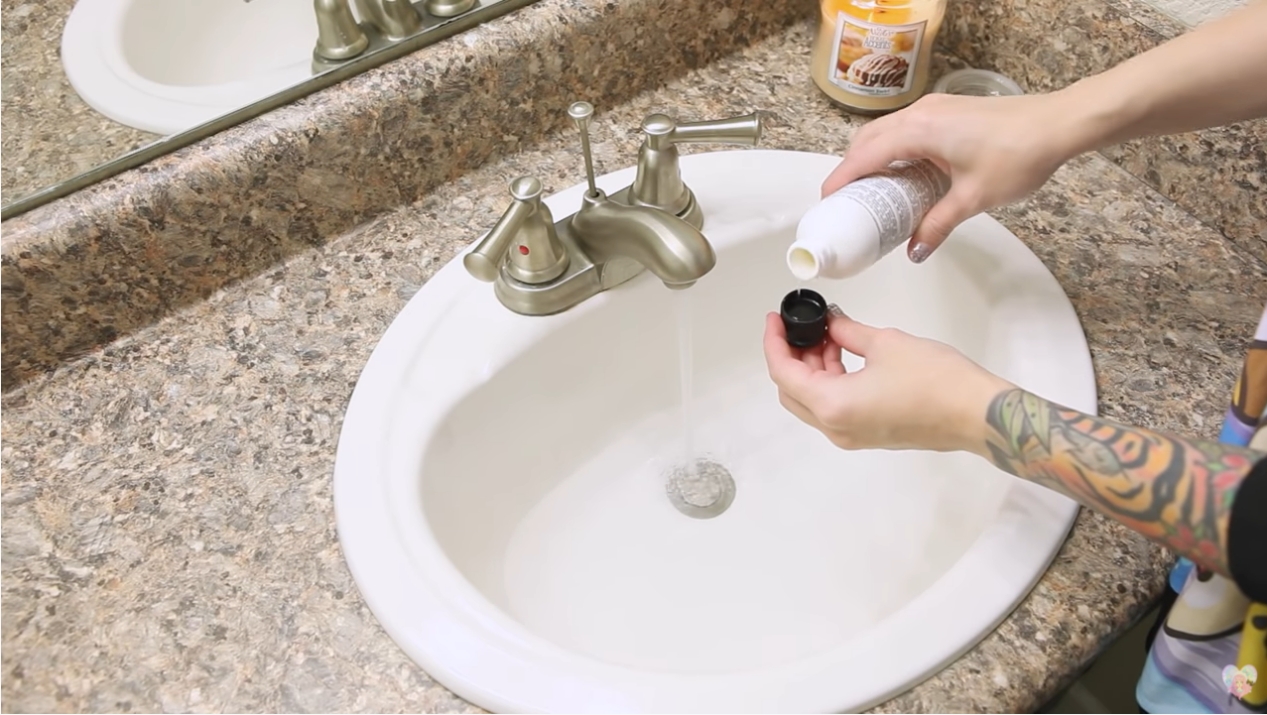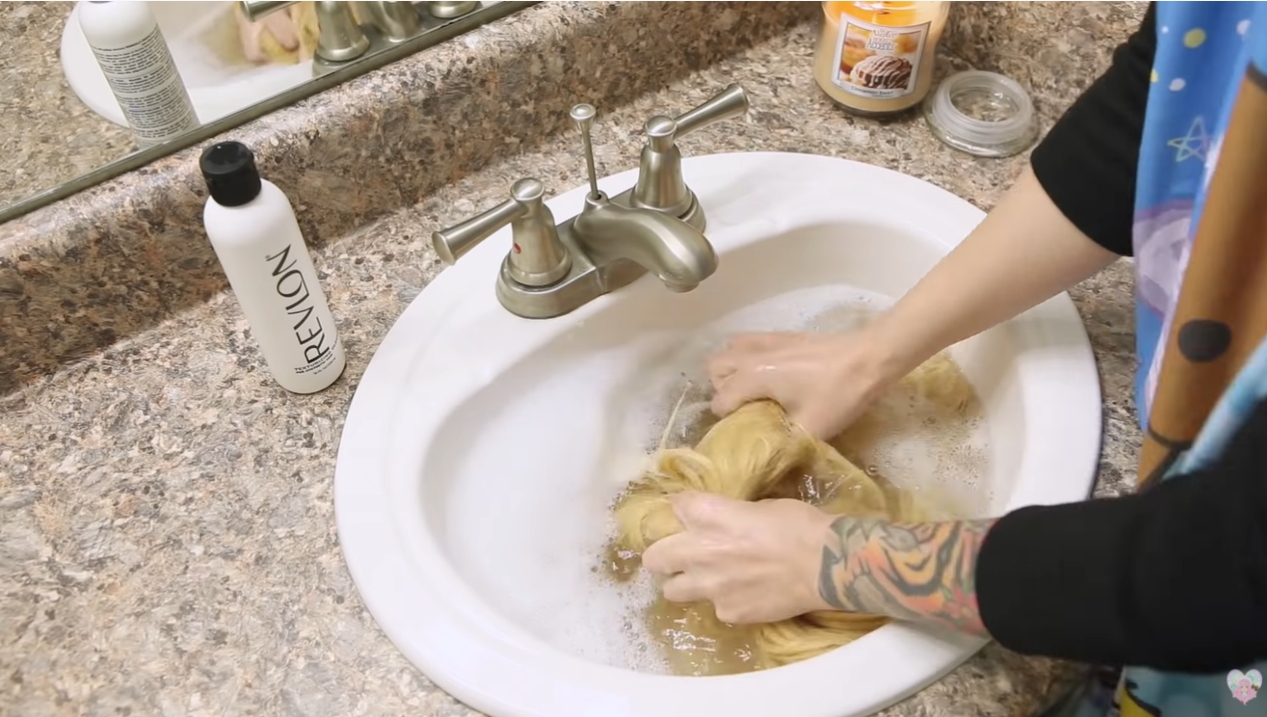 3. The next step is to wash the shampoo on the wig.Rinse shampoo thoroughly of the wig,make sure you rinse the wig well,do this until there are no more bubbles in the water,and water should appear clear after rinsing. Then finger comb the conditioner onto the wig to give it even distribution, leave wig in conditioner for 10-15 minutes.This step is the most important, this step not only can clean your wig thoroughly,still can let wig get sufficient soak inside conditioner, absorb corresponding nutrition and moisture, increase the glossiness of wig degree softness and using time.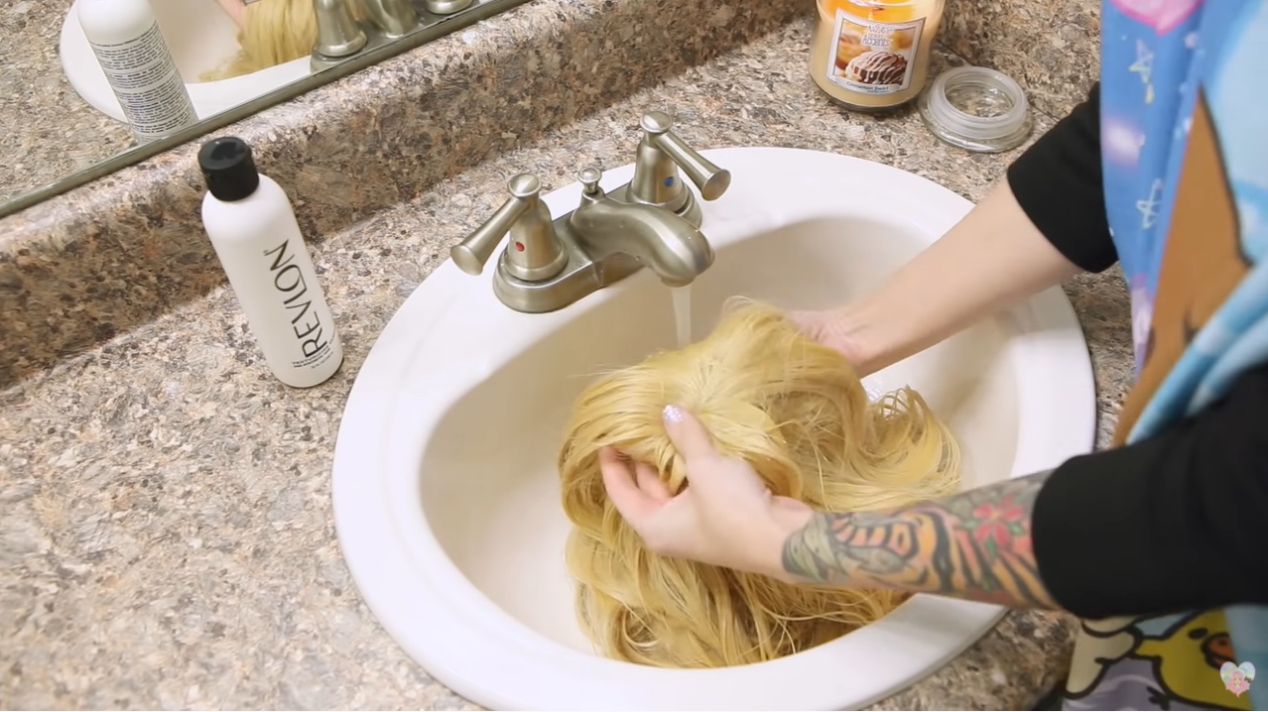 4. This step is also important,that's rinsing the conditioner off the wig with cool water. Water should appear clear after rinsing,be sure to rinse well.You can squeeze out as much of the excess water as you can because the more water you can get out,the faster it's going to dry.Then using a clean towel, blot excess water of the wig.Please lay your wig flat on a clean towel,allow the wig to air dry in a cool, dry environment. Do not use a hair dryer or other means to quickly dry your wig. Make sure it dries naturally.Never wear your wig wet!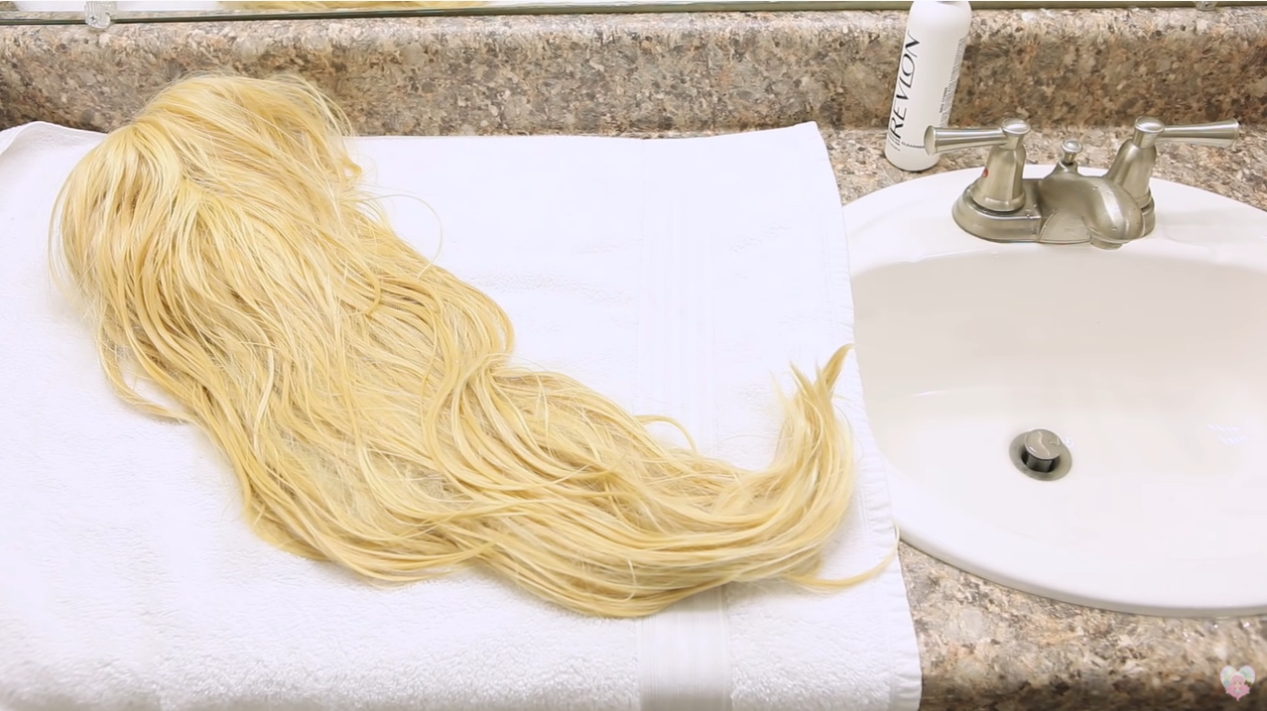 5. After waiting for the wig to dry naturally, you can place the wig on the wig rack, comb it with wide teeth, please be gentle and careful when combing the wig, then you can apply some morocco oil and elastin on the wig,to keep the hair soft and manageable.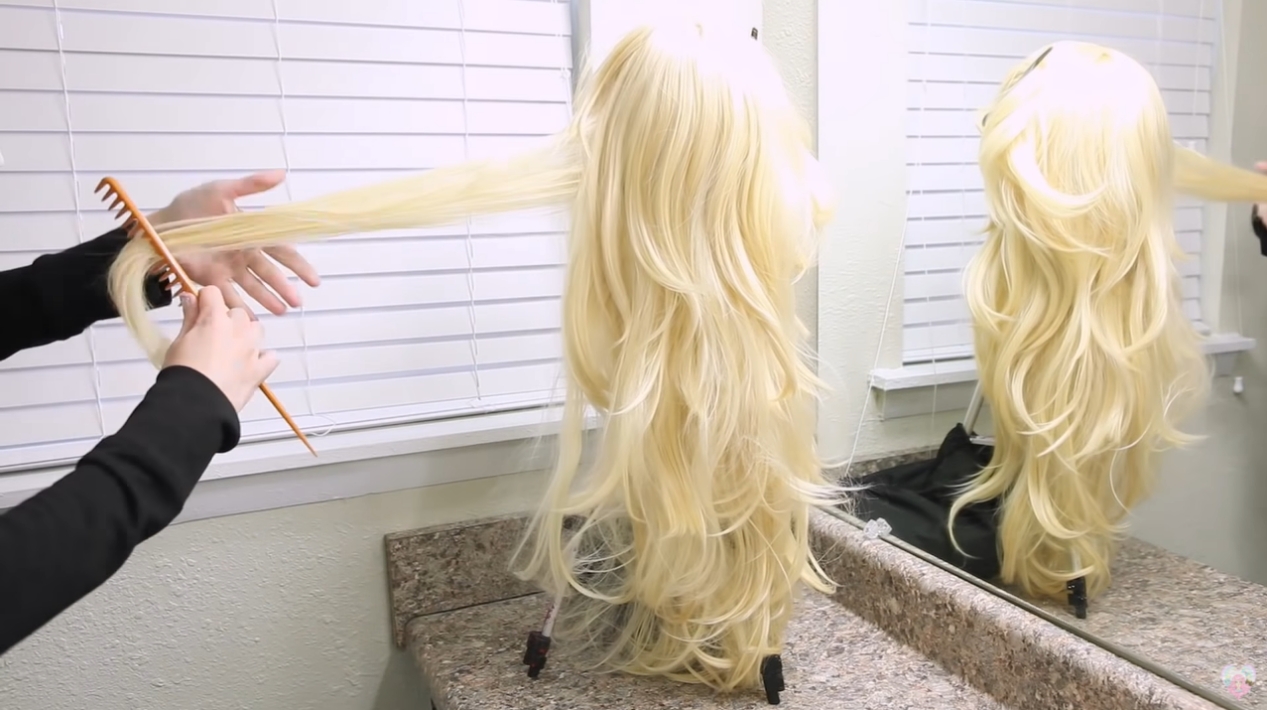 All right, so that's all the steps of how to wash A wig, and please trust in me, if you follow this procedure, the wig will be cleaned very well, and the wig will be well cared for.Please make sure to wash your wig regularly and cherish it.
Our Wiggins Hair has a lot of promotion activities now, and a lot of the price after the discount is really favourable. Some of the wigs I recommend are: Loose Deep lace front wig,straight lace front wig, and the other colored wigs, like the 613 wig on the picture, 99J wig and so on.Girls,what are you waiting for, let's spend a hot summer by wearing beautiful wig together!