Ladies, summer is finally here and we have plenty of new looks for you to try this summer. These hairstyles are great and will even make you want to wear them year-round! Here are a few options to try out on your next vacation.
Short Curly Afro 5x5 Wigs Bouncy Curls 250% Density
The link is: https://m.wigginshair.com/short-curly-afro-5x5-wigs-human-hair-bouncy-curls-250-density.html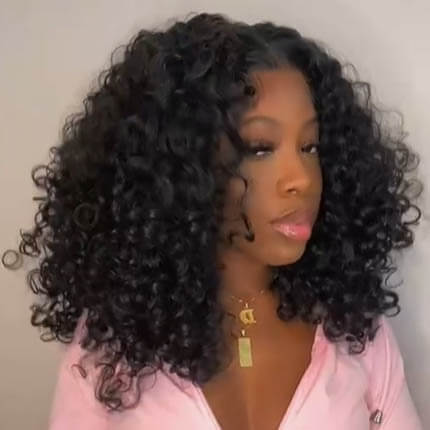 Need a simple but chic wig for your next summer trip? We've got one for you! Curly Afro 5x5 Closure Wig is right for you. With its completely modern and even very natural look, this look is perfect for those who prefer shorter hairstyles and like to keep them cute and curly when walking on hot days. How can you not want to try this beauty in the summer?

Silver Highlights On Blonde Hair Straight Lace Front Wigs
The link is: https://m.wigginshair.com/silver-highlights-on-blonde-hair-straight-lace-front-wigs-14-30inch.html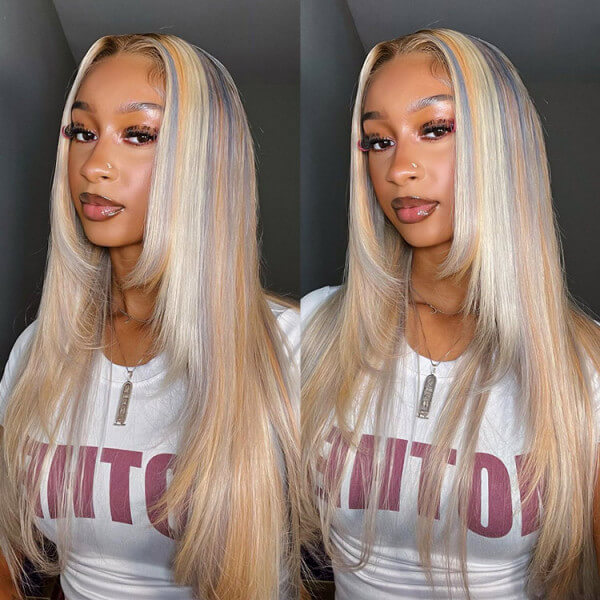 When you walk along the beach, this highlight wig will attract people's attention. One of the highlight colors is pink, With this glamorous wig, you'll leave everyone at the beach speechless! This wig is your best choice when you're away on vacation. This beautiful color will be the talk of all the people around you. With a beautiful highlight wig like this, you'll never want your summer days to end, but who would?

Reddish Brown Curly Lace Front Wigs 250% Density
The link is: https://m.wigginshair.com/wiggins-reddish-brown-curly-13x4-lace-front-wigs-250-density-14-22inch.html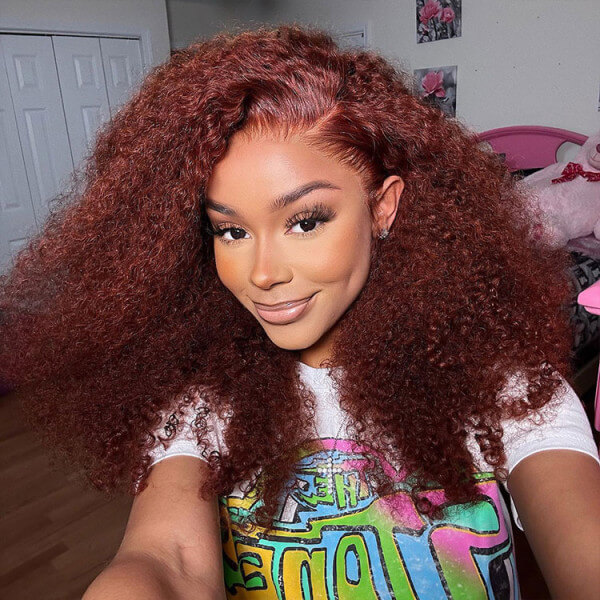 This summer, might as well try some particular curly wigs, both short and chic. 13x4 lace front wigs give you the freedom to part your hair in any direction you like. The exaggerated hair color is eye-catching, and the side part design looks sexy and charming, which is undoubtedly a versatile style for people who often attend various parties.

Pink Highlights In Brown Hair Body Wave Lace Front Wigs
The link is: https://m.wigginshair.com/wiggins-pink-highlights-in-brown-hair-body-wave-lace-closure-frontal-wigs.html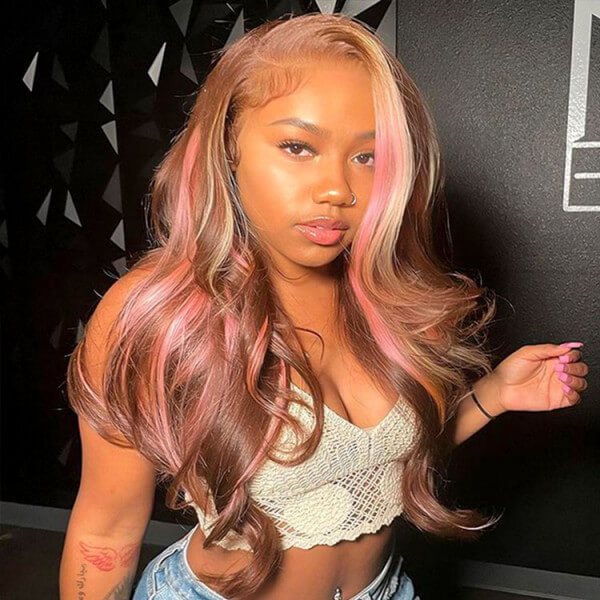 This color is suitable for pink lovers. When we are worried that the pure color pink is too ostentatious and looks like an animated character, this pink highlight color not only allows you to attend various formal occasions with peace of mind, but it can also make your crush fall in love with you at a glance.

Loose Deep Wave Ombre Honey Blonde Wig With Dark Roots
The link is: https://m.wigginshair.com/wear-and-go-wig-deep-wave-ombre-honey-blonde-wig-with-dark-roots-pre-cut-lace.html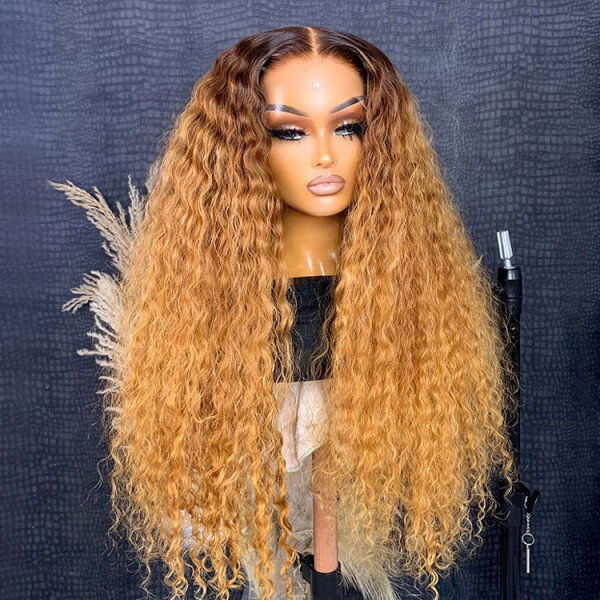 When seeing this hair color, most people immediately think of a dead leaf butterfly, and they can't help thinking that this color is suitable for autumn. This color is more versatile in summer. Brown or dark brown skin is suitable for this color. With its thin lace, no one will notice that you've worn a wig, and you'll blend in at parties completely. It's also a wear and go wig, very easy to install.

White Straight 13*4 Lace Front Wigs
The link is: https://m.wigginshair.com/wiggins-white-human-hair-wig-straight-13-4-white-lace-front-wigs-14-26-inch.html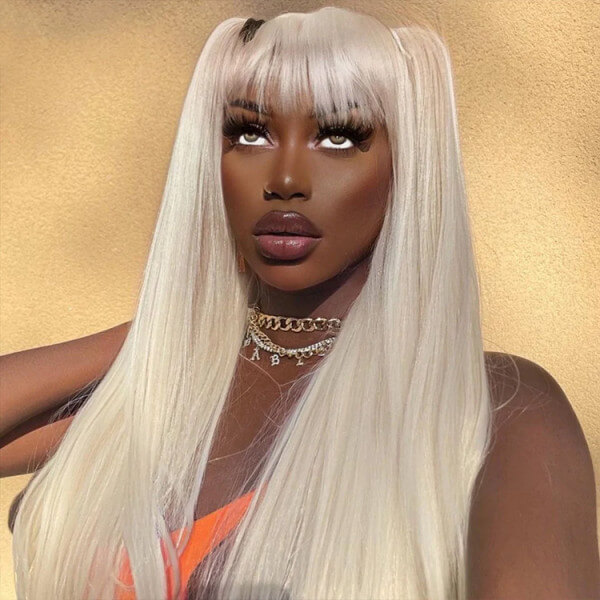 Contrary to what people think, white hair color is great for black women, As summer approaches, many girls agree that now is the perfect time to change their hair color to a fun, this color is a good choice, It creates a strong contrast with the skin tone and gives people a cool fashion sense! If you are tired of the hair color on the market, might as well try this, may let you be a queen at the party.

Come and pick your favorite wig! WIGGINS HAIR wishes you all a wonderful summer!