Clip-in hair extensions is the fastest, easiest, and least damaging type of hair extensions which you can apply all by yourself without having to go to a professional. So whether you're new to hair extensions or just want to try out a new set, knowing the knowledge about CLIP IN HAIR EXTENSIONS is really important.
Can I dye the clip in hair extensions?
As our clip in hair extensions is 100% Unprocessed Virgin Human Hair Weave, it can be dyed to #27, but you'd better do it under the direction of a professional hairstylist. And WIGGINS HAIR can dye it for you.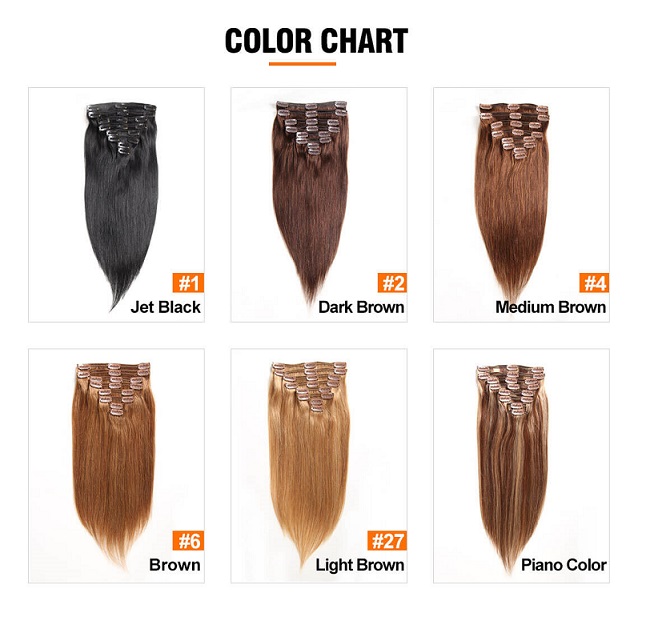 How long do clip in hair extensions last?
The time of clip-in hair extensions will depend on how well you take care of them, what products you use on them, and how often you wear them. With proper care and regular wear, the clip in hair extensions can be keep about 1 year.
Can clip-in hair extensions cause shedding or tangling?
No, clip-in hair extensions won't cause shedding and tangling. We do not recommend sleeping with the clip in hair, as they may get tangled during sleep, causing damage to the extensions as well as your natural hair. You just need to spend a few minutes to clip in, and seconds to remove, please do this daily to maintain the integrity of the hair.
Is obvious the clip in hair extensions?
The color of the clip is the same as the color of the hair, so if you choose color that is close to your hair, and clip in properly, they are not obvious. The base of each weft is thin and flat, and all wefts come with sturdy clips to keep each weft in place. The wefts are clipped in between layers of your own natural hair, to blend naturally.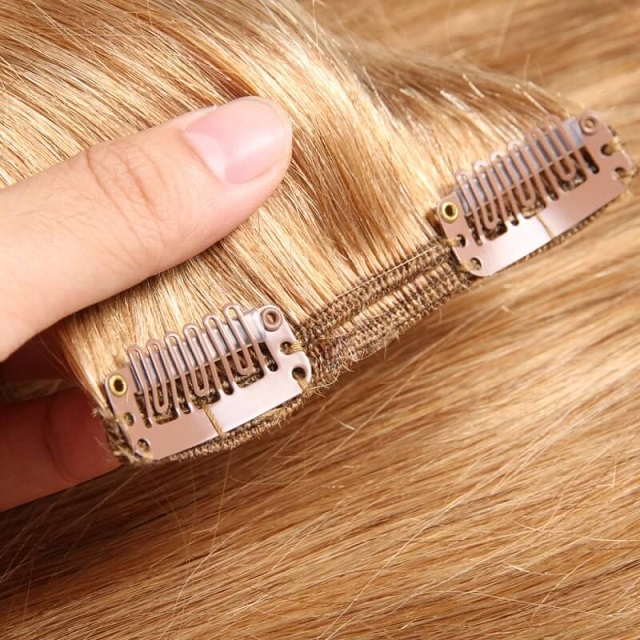 About clip in hair extensions, you can do any hairstyle you like. If you want to purchase, pls choose WIGGINS HAIR official website.