Recently, many clients contacted us and wanted to be our brand ambassadors, help us increase our awareness and increase sales in exchange for a free wig. First, thank you for your support and love for us. We are very honored for this, so we launched a free wig campaign. If you are interested, click on the link below for more details.
https://www.wigginshair.com/free-wig-promotion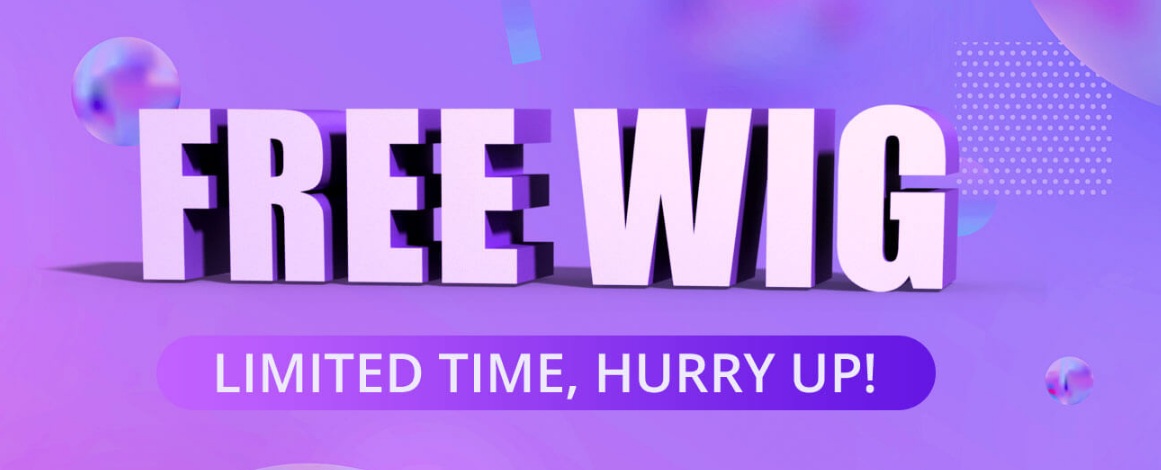 So, how to get a free wig?
In the first step, you need to pay first. Then you get a free wig and three or four big coupons. You can see the coupon in your account and the coupon never expires. You can use these coupons for your future orders. That's the equivalent of spending your money on three or four big coupons. And you get the wig for free. We have 2 wigs for you to choose from. Both of these are wigs that we sell particularly well. Let me introduce it to you in more detail.
1. $99 free wig
Pay $99 = 1 free wig ( Curly 5x5 Bob Wig 12 inch 180% density ) + 3 $40 coupons
3 $40 coupons are equivalent to $120 coupons, the original price of this wig is $136, so this promotion is really worth it! Short Wigs are the most mainstream hairstyle in summer. If you want to be refreshing, cool, and relieve the heat, you should put on refreshing short hair. Bob Wigs looks very fashionable, really very popular and generous, you must like the trendy feeling. This wig is suitable for dating, travel, and daily work. It is a very versatile wig. I am sure you will love it!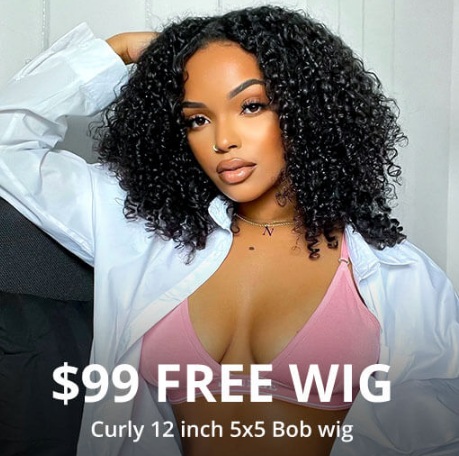 2. $169 free wig
Pay $169 = 1 free wig ( Loose Deep Wave 13x4 Wig 18 inch 180% density ) + 4 $50 coupons
As you all know, Loose Deep Wave has been the most popular texture on our site. The original price of the Loose Deep Wave 13x4 Wig 18 inch 180% density is $248.75. And this length is also very suitable, not too long, but not too short, and easy to take care of. We all know that there are many kinds of hairstyles for girls, and curly hair is a very popular and favorite hairstyle style. This is a very classic wig, and I personally like Loose Deep Wave very much.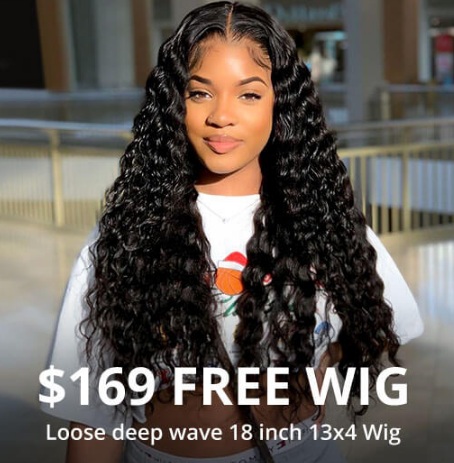 5x5 Lace Closure Wigs and 13x4 Lace Front Wigs are the best-selling wigs on our website, and we have also carefully selected these two wigs for your free wig promotion. I hope you all like these two wigs. If you want to place an order, please go directly to the link below to place an order.
https://www.wigginshair.com/free-wig-promotion
We have been committed to providing you with high-quality wigs at reasonable prices, and we hope our wigs can bring you more beauty. This event is really cost-effective, and we hope everyone can actively participate. We wish you all a happy life and become more and more beautiful!